Puerto Vallarta, Mexico
- This season's first fund raising event for Puerto Vallarta's non-profit, no-kill feline shelter, PuRR Project, will be another huge Fall Garage Sale on Saturday, November 9, 2019. This annual event helps replenish the coffers after caring for the 200+ cats and kittens in residence over the long, hot summer, so mark your calendars!
With "High Season" just around the corner, now's the time to clean out those closets, cabinets and drawers, and get rid of all those thingamajigs, doodads, whatchamacallits and doohickeys that you've been holding on to for too long, and put them to good use!
We've already collected lots of good stuff to sell, but we still need the cast-off "treasures" that you don't want, but someone else would love to have. So, if you have clean, gently-used clothing, furniture, appliances, household items, electronics, tools, artwork, books, jewelry, toys, holiday items - pretty much anything you no longer use or need - we'll take it!
As the date draws nearer, we'll announce pick-up/drop-off details for any large/bulky items. If you have small items that you'd like to donate now, please contact me at
exkhan(at)usfamily.net
TODAY, so we can arrange to meet.
Mark your calendar for Saturday, November 9, 2019 so you won't miss out on all the goodies at our Fall Garage Sale. All proceeds will benefit the many furry residents of the PuRR Project shelter.
---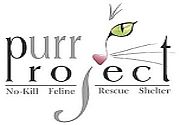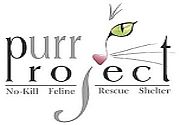 PuRR Project is a Non-Profit shelter in Puerto Vallarta, Mexico that provides homeless cats and kittens a recuperative stay with the ultimate goal to adopt them out to loving homes. All of our residents have been sterilized, vaccinated and are disease free. We accomplish this through our own efforts as well as collaboratively with other animal welfare organizations. Both monetary donations as well as donations of dry cat food are most welcome – and much appreciated. For more information, visit PuRRProject.com or send an email to info(at)PurrProject.com.