Puerto Vallarta, Mexico
- The Palm Cabaret is thrilled to welcome Lady Zen, an internationally known award-winning lyric fusion poet and vocalist/jazz singer to their 2019-2020 season of entertainment. As both a poet and a singer, Lady Zen possesses the powerful voice of a mezzo-soprano and the excitement of a brilliant storyteller.
You can catch her engaging and unique show, 'Ladies of Legend,' which opened at The Palm on November 20, on Nov. 27, 29 & 30 at 5:30 pm; on December 15 at 7:30 pm, and on Dec. 18 & 19 at 9:30 pm.
Lady Zen has been performing for nearly 20 years in both large and intimate venues around the world. She was awarded a J. William Fulbright Scholarship in Opera Performance through the University of Arkansas, and a Community Service/Social Justice award through the University of Southern Maine. She received a Stonecoast MFA in Creative Writing in 2014. She has studied with renowned poets such as Carol Ann Duffy, Kevin Young, Jennifer Clement, Francine Ringold, and Annie Finch. In her spare time, she has volunteered with the Trans Youth Equality Foundation and has founded the TransWorld Health Organization.
Her new show, 'Ladies of Legend,' pays tribute to some of music's leading ladies throughout the years. Far more than just a tribute, Lady Zen captures the mood, the spirit and the breathtaking vocals of some of our most treasured artists. Her style, her poetic vibe and her absolutely magnificent voice will not only captivate you, but will thoroughly entertain you.
She is clearly an extraordinary vocalist and knows how to deliver a show that Puerto Vallarta audiences can truly appreciate. Catch her at at The Palm on November 20, on Nov. 27, 29 & 30 at 5:30 pm; on December 15 at 7:30 pm, and on Dec. 18 & 19 at 9:30 pm.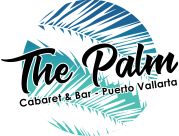 Open 7 nights a week, The Palm Cabaret and Bar features 2-3 shows per night, at 5:30 pm, 7:00 pm and 9:30 pm. They sometimes offer afternoon matinees as well. For more information and the 2019-2020 season's complete line-up, visit ThePalmCabaret.com.

The Palm is located at 508 Olas Altas in the heart of the Puerto Vallarta Romantic Zone. Tickets to all shows can be purchased at the venue's box office, which opens daily at 10 am, or online at ThePalmCabaret.com.

For more information, click HERE, call (322) 222-0200, or follow The Palm Cabaret and Bar PVR on Facebook.