Puerto Vallarta, Mexico
- 'Gravity' is Bohemia Viva's musical show of Latin eclectic music that brings this singing duo full circle. Gravity revives the harmonic forces that attracted and inspired these incredible musicians to create their music.
The beauty of music and the expression of language and culture weave together to bring Freedom, Love & Unity which are the themes of this beloved musical duo. Drawing from their lifestyle of music and songs that has taken them to Argentina, Italy, Mexico, the USA and Canada, Bohemia Viva's 'Gravity' is a Latin fusion of music and songs that engage the audience and bring them along on this magical musical journey.
BohemiaViva, the acclaimed Argentinian musical duo, has caught the attention of music lovers in Puerto Vallarta over the past seven years. This singing duo made up of married couple, Luis Lujan and Andrea Mottura, are once again thrilling audiences this season with a number of different shows.
I had the privilege of experiencing their current show, 'Gravity' this past week at The Palm Cabaret. More than a show, 'Gravity' is a musical production comprised of video, lighting, props and live musicians with instrumental backup. Luis sings and plays acoustic guitar while Andrea contributes with vocals, harmonies, dancing, claves and other small percussion instruments. They are joined in this show by Jose Luis Rosales (Mexico) on drums and percussion and Javier Nuņez (Argentina) on bass.
BohemiaViva appeal to a multi cultural audience and always include a broad range of popular songs. In 'Gravity,' they include numbers from the musicals
Grease, Wicked
and
Mama Mia!
along with the music of Andre Bocelli, Billy Joel, The Beatles, Ricky Martin, Diana Ross and other favorite artists. I absolutely loved their South American style of interpreting many of the songs.
The beauty, the expressiveness, the drama and romance infused into each song drew us in and satisfied our musical longings! The blending of the voices into perfect harmonies is what BohemiaViva does so well! Luis' strong yet moving solos kept us longing for more and Andrea's fabulous singing and stage presence was a wonder to behold. She credits her Italian and Argentinian background for making her the expressive singer that she is.
Dramatic, emotional, inspirational, humorous, spontaneous, multi cultural and joyful are all part of the BohemiaViva experience. Luis and Andrea are committed to their music, their audience and their desire to deliver the best show possible. From love songs that radiate and express the love they have for each other, to rousing rocking 'n' roll, you can always find feeling in every word and note.
I loved the gorgeous Spanish song,
De Musica Ligera,
by the Argentinian legend, Gustavo Cerati, that they closed the show with. After a rousing standing ovation, they concluded with their signature, romantic, encore song,
Unchained Melody.
Join BohemiaViva for their final season performance of 'Gravity' on March 4th at 7:30 pm. Bohemia Viva will also present a special Valentine's Day show, called 'Desde el Corazon' on Friday, February 14th at 7:30 pm at The Palm Cabaret.
A dinner show on the North Shore at Bucerias' Luna Lounge on February, 29th at 6:30 pm has also just been added. For tickets or information about this show, visit
LunaLoungeBucerias.com.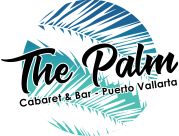 Open 7 nights a week, The Palm Cabaret and Bar features 2-3 shows per night, with performances at 5:30 pm, 7:00/7:30 pm and 9:30 pm. For more information and the 2019-2020 season's complete line-up, visit ThePalmCabaret.com.

The Palm Cabaret and Bar is located at Olas Altas 508 in the heart of the Puerto Vallarta Romantic Zone. Tickets to all shows can be purchased at the venue's box office, which opens daily at 10 am, or online at ThePalmCabaret.com.

For more information, click HERE, call (322) 222-0200, or follow The Palm Cabaret and Bar PVR on Facebook.