Puerto Vallarta, Jalisco, Mexico
- Several seasons ago, I attended a Branden & James performance in Bucerķas on the North Shore and have been a huge fan ever since. This powerhouse cello and vocal duo are extraordinarily talented, charismatic and just plain lovable! There is no doubt that they are on their way to musical stardom, as they gain notoriety around the world with their unique style and engaging performances.
Join Branden & James for their new show, 'Rock the Opera,' debuting at The Palm Cabaret this month. Performances will take place January 23, 25, 26, 30, February 1, 2, 6, 9, 15 & 16 at 7:30 pm and on February 8 at 5:30 pm.
This show is a musical mash-up celebrating two of the most epic musical art forms - Rock and Opera. Music by David Bowie, Elton John, Aerosmith, Lady Gaga, Bach, Puccini and more! Branden & James will also perform two special Valentine's concerts, called "All You Need Is Love," on February 13th at 7:30 pm and on February 14th at 9:30 pm.
With James' "dazzling cello combined with soaring tenor vocals" (NPR Music) the duo creates a sound that captures the heart and soul of their audience. "...the always supportive, sometimes haunting power of the cello accompanying Branden's voice solidifies the classical sound, adds new depth to the popular, and allows the audience to just sit back and take it in...so movingly, that you may forget to breathe!" says Paul Lisnek, host of
Broadway in Chicago Backstage.
The story of their music and their love for each other is intertwined. Branden had a successful career on stage and in recording before meeting the Australian cellist, James. Branden had finished as a finalist on season 8 of
America's Got Talent
, along with appearances at The Metropolitan Opera, Lyric Opera of Chicago and Los Angeles Opera. He also participated in two world tours with the renowned Twelve Tenors and two solo releases worldwide.
James also brought to the pairing many musical accomplishments, including accompanying Olivia Newton-John, Idina Menzel, and Bernadette Peters in various concerts. James is the mastermind behind the duo's unique arrangements of familiar tunes and classically inspired pop songs.
As an inspiring duo, Branden & James play shows all over the world. Recently signing a book deal with Start Publishing, a division of Simon & Schuster, Branden is set to release his memoir,
Lyrics Of My Life,
on May 12th, 2020.
"After my time on the show (AGT), thousands of people from around the world reached out to me and told me how much I inspired them to share their own stories and seek a stronger support system. Many told me of struggles that were far more dangerous and heartbreaking than mine. It was then I realized how much power there is in being open and transparent. There is a lot of value in living with authenticity. I want to be an inspiration for people and a looked to as a leader in the world. I think it's part of my calling. The whole experience was a complete Epiphany that has quite frankly transformed me," Branden says.
Branden & James offer up something very special musically. They expertly weave familiar melodies of pop tunes in classical style with their own sound. Branden says, "people tell us we're so unique and different. I think that's what excites us most. We're creating something people haven't heard before."
Recently this dynamic duo recorded a new album with Billboard chart-topping producer Patrick Hamilton (Jackie Evancho, Katherine Jenkins, David Garrett) that's full of both original and cover songs, including a collaboration with Billboard's #1 recording artist, Shoshana Bean.
Tickets are on sale now for Branden & James'
Rock the Opera
and their special Valentine's shows at
ThePalmCabaret.com.
This is a must-see duo for all music lovers. You are sure to be a fan by the end of their performance!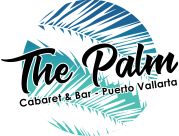 Open 7 nights a week, The Palm Cabaret and Bar features 2-3 shows per night, with performances at 5:30 pm, 7:00/7:30 pm and 9:30 pm. For more information and the 2019-2020 season's complete line-up, visit ThePalmCabaret.com.

The Palm Cabaret and Bar is located at Olas Altas 508 in the heart of the Puerto Vallarta Romantic Zone. Tickets to all shows can be purchased at the venue's box office, which opens daily at 10 am, or online at ThePalmCabaret.com.

For more information, click HERE, call (322) 222-0200, or follow The Palm Cabaret and Bar PVR on Facebook.