Puerto Vallarta, Mexico
- 'Villains' triumphantly opened to a full house on Thursday night at The Palm Cabaret. Vallarta's favorite International Female Delusionist®, Miss Conception, delivered a new and exciting performance with spectacular costumes, makeup, live singing, dancing and hysterical dialogue. Showcasing some of entertainment's most famous Villains, Miss Conception took us on a journey of song, humor, camp and delightful entertainment.
The show began with a very funny video of Miss Conception moments that warmed up the crowd. From there, it was a non-stop thrill ride as she transformed into movie villains from:
The Queen of Hearts, Hocus Pocus, Ghostbusters, Misery, The Birds, Rocky Horror Picture Show,
Disney's Ursula, the Sea Witch and Captain Hook,
Star Wars, Silence of the Lambs
and
Cat Woman.
Each character featured gorgeous costumes and fabulous side-splitting song parodies. Miss Conception commanded the stage with her original music, dance and comedy as she explored the campy personas of some of movie's favorite villains.
Kevin Levesque created his energetic character, Miss Conception, 20 years ago and has been selling out shows around the world with 'live singing' shows ever since.
The creativity that goes into each of Miss Conception's shows is impressive! The costumes, the original themes, the parodies, the singing, the drama and the over-the-top comedy are all a recipe for a spectacular entertainment experience!
Returning to Puerto Vallarta for her 9th season, Miss Conception's new show, 'Villains' will take The Palm Cabaret stage every Monday at 7:00 & 9:30 pm and on Thursdays at 9:30 pm. And, like her debut on Thursday, Miss Conception will sing, act and dance her way into your heart with each amazing character she portrays.
Miss Conception excites her audience with her instant-costume-changes, choreography, fabulous vocals and wonderful fun! Many return again and again to see this adorable and exuberant character. Nobody packs out shows in Vallarta like Miss Conception does every single season!
So, if you are looking for a night of fabulous entertainment in Puerto Vallarta, go to The Palm Cabaret and see Miss Conception's 'Villains.' Her creative live singing show keeps everyone laughing and applauding from start to finish. It all adds to up to an amazing performance that will leave you wanting more.
Every season, I fall in love with Miss Conception's remarkable new show. Don't miss 'Villains,' happening every Monday and Thursday night at The Palm Cabaret.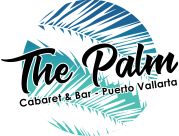 Open 7 nights a week, The Palm Cabaret and Bar features 3 shows per night, with performances at 5:30 pm, 7:00/7:30 pm and 9:30 pm. For more information and the 2019-2020 season's complete line-up, visit ThePalmCabaret.com.

The Palm Cabaret and Bar is located at 508 Olas Altas in the heart of the Puerto Vallarta Romantic Zone. Tickets to all shows can be purchased at the venue's box office, which opens daily at 10 am, or online at ThePalmCabaret.com.

For more information, click HERE, call (322) 222-0200, or follow The Palm Cabaret and Bar PVR on Facebook.