Puerto Vallarta, Mexico
- After the success of her holiday show,
Stocking Stuffer,
Sutton Lee Seymour starts the New Year in Puerto Vallarta with
Booby Tunes,
a newly written presentation she describes as, "a campy concert at Carnegie Hall... in Mexico!' Catch it every Tuesday and Friday at 9:30 pm at The Palm Cabaret & Bar.
The group that gathered for the show's January 10 opening was ready. Most had witnessed a performance by the star in past seasons, so they knew to fasten their seatbelt. Her followers know that there is no use trying to cover your face as she 'drags' them into her celebratory evening, like it or not.
Chi Chi Rones made a guest appearance to promote his and buddy Jo Anne's all new rendition of their hilarious show,
Dueling Drag Divas,
singing Pink's "Get This Party Started" as Shirley Bassey. Nothing like a hot bouncy tune to encourage attendance to their ongoing performances at The Palm - on Wednesdays and Sundays at 9:30 pm through March 29.
Sutton Lee, who has a flair for the dramatic, has always adored and been inspired by classic cartoon characters, like Bugs Bunny, Daffy Duck, Tweety, and Pepe Le Pew. She identified with their zaniness, bad luck and surprising comebacks.
She's adored Bugs since childhood, saying that he was her first drag queen, before displaying a video graphic of Bugs looking very glamorous in her flowing dress.
Backed up by a live band, Sutton Lee performs a combination of show tunes with comedic twists, celebrity impersonations, current hits and classic jazz numbers all with her live vocals. Her lyrical takeoff of
Doo Wah Diddy Diddy
was true to the Sutton Lee image... "There she was just walking down the street, snapping her fingers and shuffling her feet."
Sutton Lee sings songs that are crazy, a bit racy, and a whole lot of fun to listen to while watching her glide around the stage with that hysterical look on her face. She strolls the aisles, selecting any audience member who appears shy and withdrawn, telling them, "This is a Drag Show and you are here watching me. If you don't get the joke, get an education!"
Her take on
You've Gotta Have Boobs
was catchy and very clever. "Some push 'em up. Some stick 'em out And some keep 'em flappin' in the breeze." The song's writer Ruth Wallis stated, "You think it's easy to write songs like this? Lots of research." Then there is the double-entendre, "I Want a Hot Dog."
Sutton Lee chatted about two famous musical films both written by Alan Menken and Howard Ashman and then sang from the landmark
Little Shop of Horrors,
"Somewhere That's Green," with a mashup of "Part of Your World" from
The Little Mermaid.
She claimed that they were the same song and demonstrated that claim with her voice. The band rocked out a mean "Dancing On My Own" and Sutton Lee sang in her solid clear voice, exciting the crowd.
She has an astute ability to impersonate favorite ladies of renown. Her impersonations of Joan Crawford, Bette Davis, Carol Channing, Liza, Katherine Hepburn and Eartha Kitt sound as though the stars are standing present on stage. But, needless to say, gays need to hear Judy since she was the world's icon for gay rights. Sutton Lee breezed into a medley of her songs, including
Get Happy, The Trolley Song
and
The Man That Got Away.
She asked the crowd which Judy song was missing and of course, it was [Somewhere]
Over The Rainbow.
She made it a sing-along since it is an anthem for the Gay Pride movement.
At long last, Sutton Lee sang her signature, "Suddenly Seymour," made famous by the play of the same name, and the crowd burst into a near-frenzy in their joy, but also regret that the evening was coming to a fabulous end. Exhilarated by the crowd's response to her new show, she asked, "Encore? Do I hear Encore?" and declared "we have progressed very far but 'The Best Is Yet To Come.' Times are difficult right now, so look ahead..."
With musical direction by
Mark Hartman
Booby Tunes,
is a must-see show. Get your tickets today at
ThePalmCabaret.com.
For more Puerto Vallarta show reviews, visit
Gary's More of Beck's Best: Theater, Cabaret and More! page on Facebook.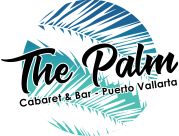 Open 7 nights a week, The Palm Cabaret and Bar features 2-3 shows per night, with performances at 5:30 pm, 7:00/7:30 pm and 9:30 pm. For more information and the 2019-2020 season's complete line-up, visit ThePalmCabaret.com.

The Palm Cabaret and Bar is located at Olas Altas 508 in the heart of the Puerto Vallarta Romantic Zone. Tickets to all shows can be purchased at the venue's box office, which opens daily at 10 am, or online at ThePalmCabaret.com.

For more information, click HERE, call (322) 222-0200, or follow The Palm Cabaret and Bar PVR on Facebook.