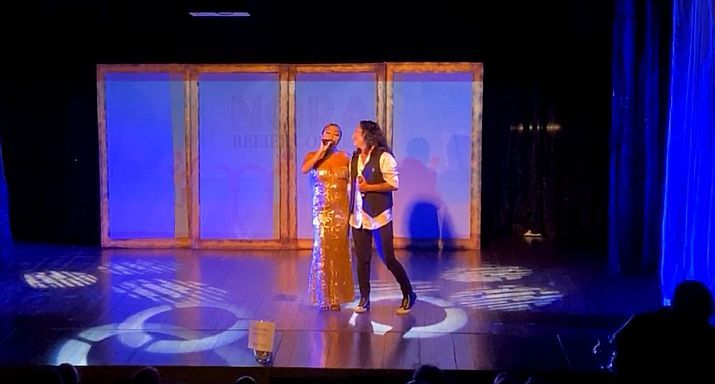 Puerto Vallarta, Mexico – Act2PV is very happy to report that the Nora Relief Concert Fundraiser was a huge success! We are all so grateful to Cate Valcic and Sharon Gerber Scherer for co-chairing this fundraiser, spreading the word, and procuring so many donations!
Act2PV is also grateful for the tremendous help it received from all of the Act2PV entertainers, the Bake Sale ($18,500 pesos), the raffle prizes, the Silent Auction items, and the cash ($185,557 pesos) and physical donations from the community and attendees. 100% of these contributions will be donated to five (or more) families with children who have lost everything in the flood.
As treasurers of this event, Cate & Nik Valcic, of Coldwell Banker La Costa, will provide a complete breakdown of how the money and donated items are dispersed, and this information will be posted on the Act2PV Facebook page. Thank you, Puerto Vallarta, for making a difference!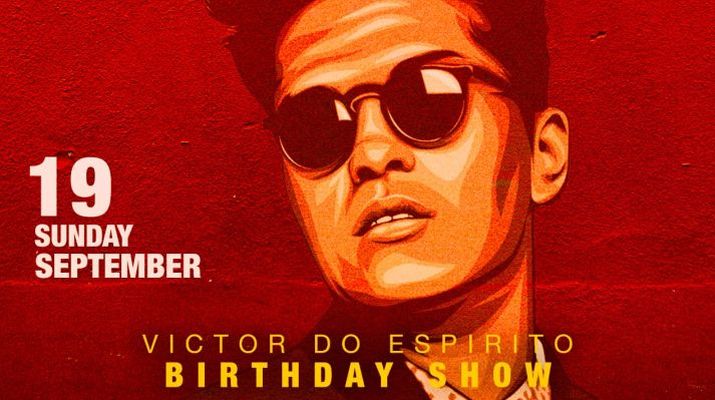 BRUNO MARS TRIBUTE SHOW
Sunday, September 19 at 8:00 pm (ONE NIGHT ONLY!)
Victor Do Espirito, star of Act2PV's Best of Broadway and Don't Stop Believin', is celebrating his birthday with a special ONE-TIME ONLY tribute show to one of his favorite artists, Bruno Mars! One of the most successful singers in the music industry, Mars has sold over 130 million records. He is well-known for his retro showmanship, and for performing in a wide range of musical styles, including pop, R&B, funk, soul reggae, hip hop, disco and rock.
With his uncanny resemblance to, and sound of, Bruno Mars, Victor performs many of Bruno's hits, including Uptown Funk, Treasure, 24K Magic, Locket Out of Heaven, When I Was Your Man, and many more! This show is sure to be a delight for all of you Bruno Mars fans, so get your ticket today at act2pv.com for Victor's special birthday celebration show!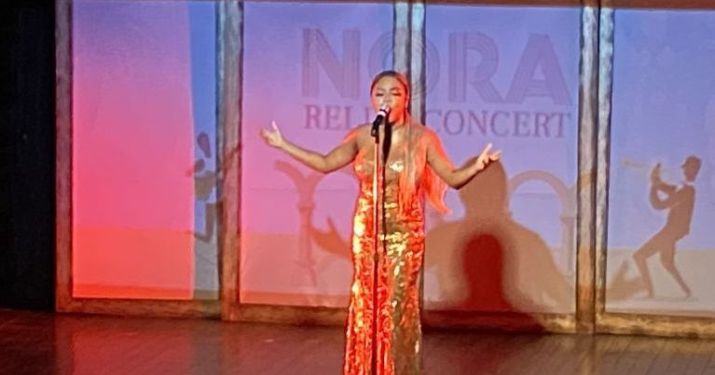 Act2PV Showguide (September 17-24)
Always check the website at act2pv.com for any last-minute changes to the show schedule.
Super Saturday, September 18
7:30 pm – The Best of Diana Villamonte, featuring the "Queen of Vallarta" singing songs from all of her sold-out shows, including Whitney, Tina Turner, Diana Ross, Aretha, Motown and more. (PAY WHAT YOU WANT!)
8:00 pm – Amigas Desgraciadas – Five friends get together to vent their adventures and misadventures, resulting in humor and drama. OPENING NIGHT! (Spanish language)
9:30 pm – Mama Tits Summer Shows – "The Bi*ch Is Back" drag show, featuring live singing, hilarious story-telling and an evening packed with hilarity and inspiration!
Sassy Sunday, September 19
8:00 – (ONE NIGHT ONLY!) Bruno Mars Tribute & Birthday Celebration, featuring the "Birthday Boy" himself, Act2PV Superstar, Victor Do Espirito
Wonderful Wednesday, September 22
8:00 pm – The Greatest Show on Earth, a FREE SHOW featuring host Marc Lopez and all of Act2PV's amazing entertainers
Terrific Thursday, September 23
9:30 pm – Keeping Up With Karma – An evening with "Karma, The Chamaeleon," Actor / Singer / Dancer & International Performer, delights audiences with her Broadway voice!
Be sure to check out the many reviews for Act2PV shows on TripAdvisor, Google and Facebook, then go to act2pv.com for more show information, additional performance dates, and to purchase your tickets. You can also get tickets at the Act2PV Box Office, which is open on show days from 4:00 to 10:00 pm.
Act2PV is the #1 PERFORMING ARTS VENUE IN BANDERAS BAY on TripAdvisor and #3 on Trip Advisor's "Things to Do in Puerto Vallarta!" This 5-star entertainment venue truly brings you THE BEST OF THE BEST! Act2PV is dedicated to protecting the health of its performers, staff and customers by continuing to implement all Covid protocols, including reduced capacity at shows, and masks are required. Act2PV has proven that LIVE ENTERTAINMENT CAN BE ENJOYED SAFELY! Tickets are available at act2pv.com.

The Act2PV Entertainment complex is located on the corner of Insurgentes and Basilio Badillo on the South side of Puerto Vallarta. For more information, call (322) 222-1512, or follow Act II on Facebook. Click HERE to learn more about Act2PV.