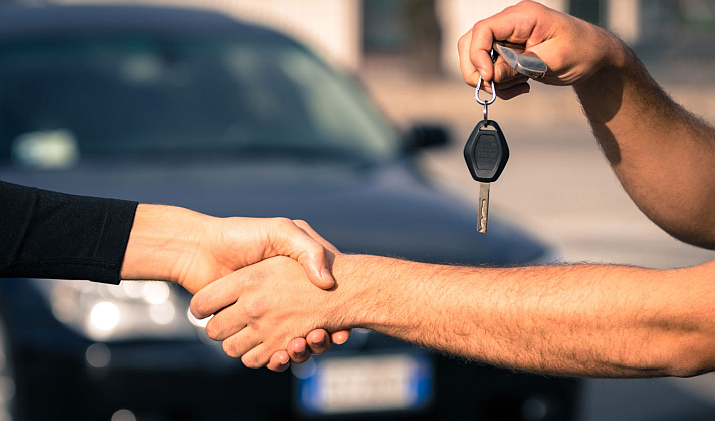 Puerto Vallarta, Mexico – We have owned many cars during our years in Puerto Vallarta, and agree there are pros and cons to auto ownership.
We recommend you first become an official resident before buying or owning a car in Puerto Vallarta. You will have your own CURP (Unique Population Registry Code) number so you won't need to rely on a generic one that a car dealership might provide for you. Doing such has been proven to be risky.
To get your CURP, you need to have your Resident Visa. The CURP comes in handy for many things and makes life easier for those of us foreigners living in Puerto Vallarta.
Buying from a dealer in Puerto Vallarta will make the process much smoother; they do all the footwork for you, there won't be liens on the car, you'll get a warranty, and for a small fee, they'll take care of your registration. If you buy a car off craigslist or Mano a Mano, you need to be certain it's not a stolen car. There's a government website where you can do this, just click HERE to check the vehicle's status.
If this is your first vehicle purchase, you will need to find a reliable mechanic. Car-owning friends will be happy to recommend one. Have the mechanic do a thorough inspection. It's incredibly inexpensive, probably far under $50 USD and buys piece of mind.
It's very important to have the original factura from the previous owners, with names and signatures. A factura is more than a receipt and will contain additional information. It might sound crazy but check the VIN and registration carefully to make sure they match. Make sure the seller has the authority to make the sale; ask for proof.
Tenencia was a tax that no longer exists but still must be brought up to date for an older car or you'll end up paying it at registration, which can be costly, so ask for all tenencia receipts. You and the seller will go to the Registration Office together for the transfer of ownership. Don't forget to bring your original passport, a photocopy of the passport, and your residence visa.
You must also have proof of your address, which is easy enough with an electric or water bill; your rental contract or deed to your home. You'll need cash for the registration and, if there are no liens and all past tenencia have been paid, you should bring as least $2000 pesos. Make sure you have all the above and your CURP… or you'll taking Uber home.
Auto insurance is mandatory in all of Mexico, so find someone in Puerto Vallarta who can recommend an agent or company. Comprehensive is best, but you must have liability. It's really smart to have a policy that provides bail bond and legal representation, if you get in an accident of any kind. In an accident where people are injured, it is highly likely you will be detained and we suggest insuring oneself in the unfortunate case this might occur. Que es cómo es.
---

The number one selling and listing agency in the greater Bay of Banderas region since 2011, Timothy Real Estate Group is a locally-owned and operated real estate brokerage with a strategic location in the city's Romantic Zone. Because the Puerto Vallarta area has varying neighborhood personalities, we practice localized real estate and, with 5 sales offices around the bay, we know our communities well. If you are looking to sell or purchase a property in the Banderas Bay area, download their Free Real Estate Buyer and Seller's Guides to learn more, then contact one of the Timothy Real Estate Group agents for the best experience in Puerto Vallarta real estate. For more information, visit TimothyRealEstateGroup.com.