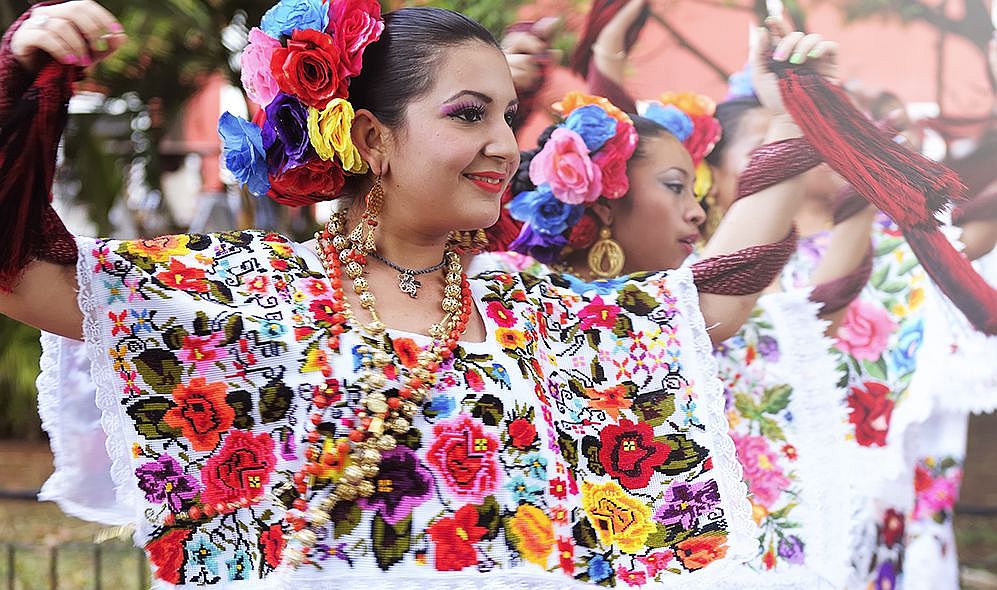 When in Puerto Vallarta, try on a Huipil (pronounced "wee-pil"), a boxy blouse usually decorated with embroidery that's traditionally worn by indigenous women throughout Mexico, Central and South America. These loose, cotton garments make cool and colorful statement pieces in your casual, summer wardrobe.
The term 'Huipil' refers to anything from a short tunic to a longer dress-length piece. The garments are simply constructed from two or three rectangular pieces of cloth, traditionally woven on a back-strap loom. These are sewn together and a hole cut for the wearers head. The preferred material is cotton or light poplin.
Huipil are not meant to be form fitting or flattering to the frame. They are intentionally loose fitting and cut to no particular shape; their comfort cannot be denied.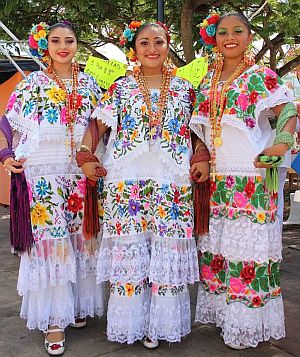 But the Huipil is more than just a blouse or a dress. The embroidery on each garment tells a story and contains symbolism from the indigenous group who made it; and often personal details about the artist, or the person who chooses to wear it, are added.
Designs can represent agriculture, the natural and the mythical world, community, family, whimsy. Feathers, beads, ribbons and lace are incorporated in the threading. Certain features might indicate rank and stature of a woman in the community. Some saints have their own designated patterns and are expressed as such.
For the Huichol people in Puerto Vallarta, the complexity of the embroidery is matched to the occasion, with simpler huipiles for everyday attire and more elaborate designs that incorporate feathers, beads, ribbons and lace in the threading for special occasions such as baptisms, weddings and funerals.
As with many artistic expressions in Mexico, the creation of Huipil is often a family affair, girls learning the craft from their mothers and grandmothers. A tremendous amount of work can go into one blouse and its sale may be the sole source of income for a household. The value is likely far more than you'll be charged for the garment, due to the many hours spent on its creation. Remember this when purchasing.
We recommend buying from the beach ladies, who lug heavy loads in the heat and are committed to finding the perfect fit for a customer. There are also small shops throughout Old Town, as well as kiosks and carts, where Huipil can be purchased.
How to Rock Your Huipil
Should you invest in a Huipil on your Puerto Vallarta vacation, here is some inspiration from a few stylish señoritas who have rocked their Huipil with their modern wardrobe:
• The elaborate embroidery of a Huipil is an effortlessly chic pairing with jeans or denim shorts and sandals.
• Dress it up with classic black in a skirt or pants and a pair of heels.
• Cinch the waist of a longer, Huipil dress with a belt, or wear it loose with a cute hat.
• Accessorize with a chunky necklace that echoes a key color in the embroidery.
• Take inspiration from the 19th centuries coolest and arguably most famous Huipil maven, Frida Kahlo, by styling your hair in some braids and wearing some dangly earrings.
Sources: Timothy Real Estate Group • Duende by Madam ZoZo