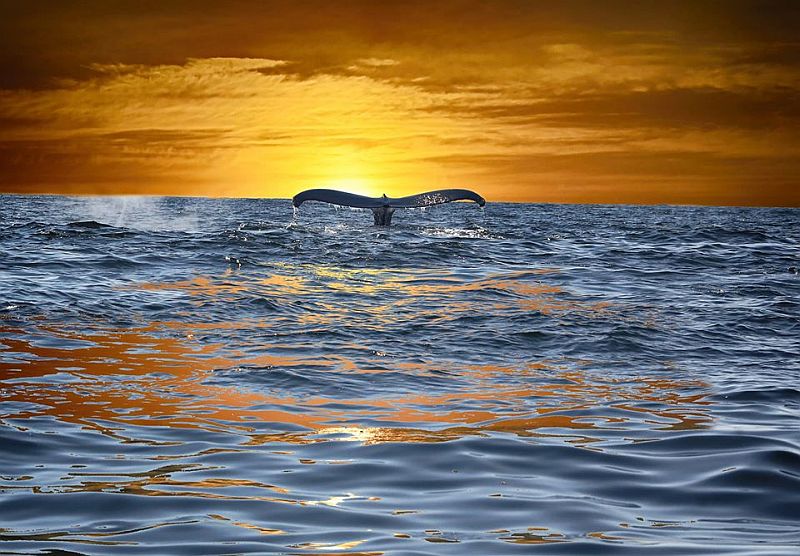 Puerto Vallarta, Mexico – The Whales Are Back! A friend who owns a panga (outboard skiff) called us with great excitement the other day. The whales have returned to Banderas Bay and the friend was thrilled to relate their first sighting. Did we want to go out on Saturday?
Cancel all plans. Whale watching is, without a doubt, one of the closest things to feeling the creation of the universe. There is nothing quite as astonishing as seeing a whale breach within yards of where you sit, floating on the water, in a small piece of humble fiberglass, off the coast of Puerto Vallarta.
Manta rays, orcas, and dolphin also breach; all are crowd-pleasers but it is the mighty humpback who steals the show. Humpbacks migrate from far in the north, where ice and freezing air are a part of everyday life. An estimated two thousand seek warmer climes on the west Pacific coast in the winter months, and many of them hang out right here in Puerto Vallarta, generating income for entrepreneurs.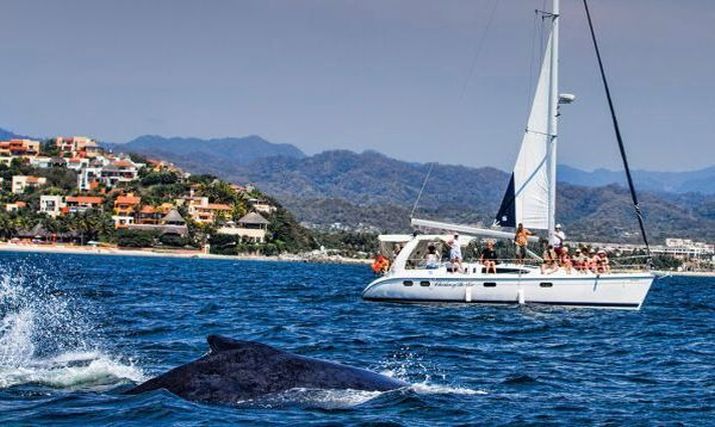 Humpbacks in Puerto Vallarta are in a protected environment and there are strict rules regarding approach. If the skipper of your boat cuts his engine and drifts, staying a good distance, you are in accordance of the law, and have a better chance to a grand show.
Humpbacks are still hunted and in many cases, illegally. At one point in time, their population had been diminished by what experts believe was over 90%. That's not only shocking, it also throws the balance of the ocean's environment into turmoil. Though the numbers have greatly recovered and science estimates there are approximately 80,000 humpbacks present in our seas, they are still at great risk, due to extreme noise pollution, which has a huge impact, plus injuries from fishing equipment, boat propellers, collisions with boats of all sizes and ecological issues. It really is important to dispose of plastic properly.
It's thrilling to know that Puerto Vallarta is an official breeding and birthing center for humpbacks. They will migrate as far as 16,000 miles a year to breed and birth their babies in tropical waters. While they are in Puerto Vallarta waters, they fast. Their main source of food has been eaten in warner months in the polar regions where food is plenty and can be stored in fatty tissue.
Female humpbacks are typically larger than males, growing to a length of over fifty feet. It's wise to keep this in mind when sailing around in search of them in their own habitat in Puerto Vallarta.
Que es cómo es.
---

The number one selling and listing agency in the greater Bay of Banderas region since 2011, Timothy Real Estate Group is a locally-owned and operated real estate brokerage with a strategic location in the city's Romantic Zone. Because the Puerto Vallarta area has varying neighborhood personalities, we practice localized real estate and, with 5 sales offices around the bay, we know our communities well. If you are looking to sell or purchase a property in the Banderas Bay area, download their Free Real Estate Buyer and Seller's Guides to learn more, then contact one of the Timothy Real Estate Group agents for the best experience in Puerto Vallarta real estate. For more information, visit TimothyRealEstateGroup.com.