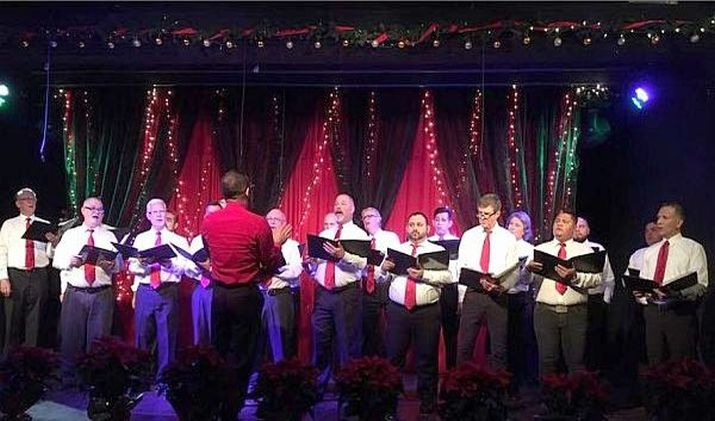 Puerto Vallarta, Mexico – Make sure your December plans include the Puerto Vallarta Gay Men's Chorus (PVGMC) annual holiday musical celebrations. This year, the PVGMC, directed by Adrian Fuentes, is kicking off the holiday season with 2 incredible concerts: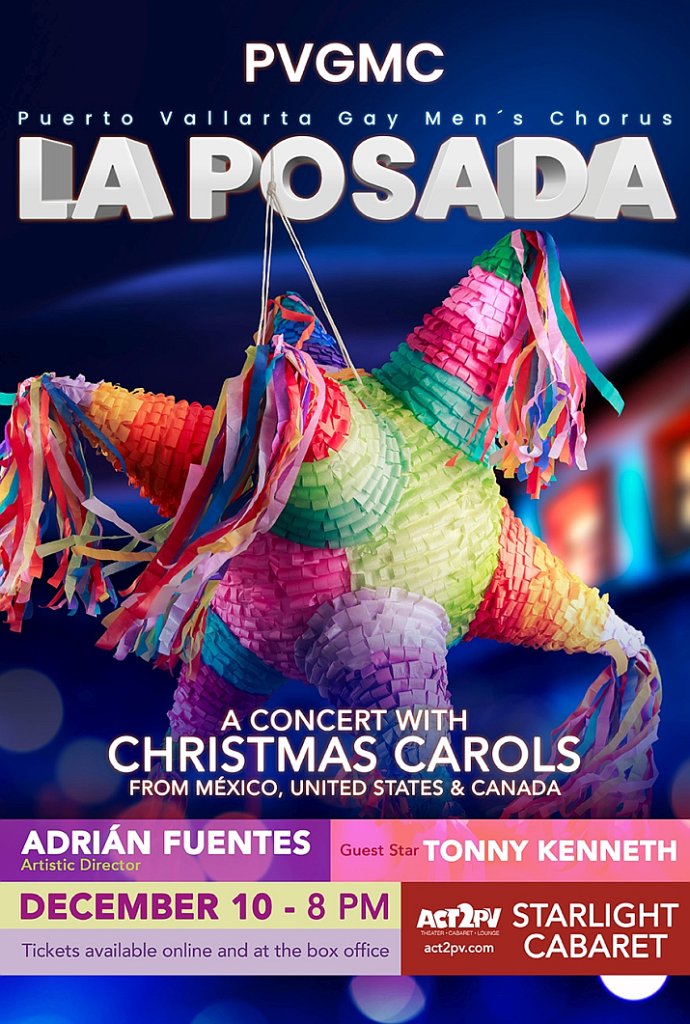 "LA POSADA" is a Christmas show based on the traditional Mexican posada, and includes lots of Christmas music from Mexico, Canada, and the US. All of this at the amazing Act2PV Starlight Cabaret, on December 10th, at 8:00 pm.
This enjoyable performance starts off with an authentic taco bar at 7:15 pm. The show begins at 8:00 pm. Tickets are available now at Act2PV Box Office and on their website.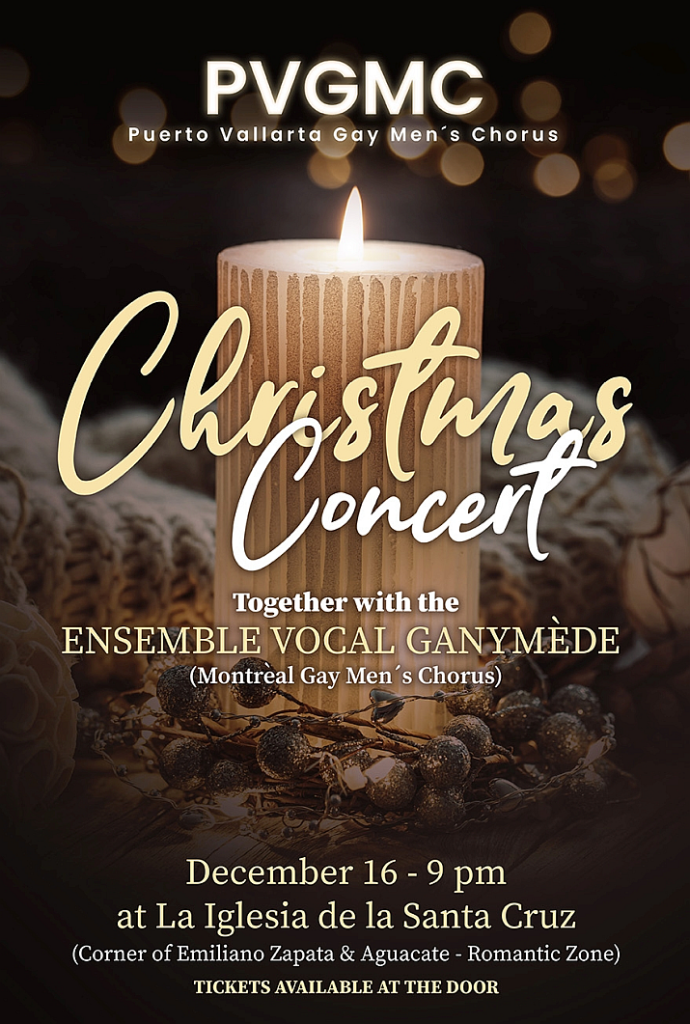 A second Gala concert will take place at La Iglesia de La Santa Cruz with the PVGMC and the Ensemble Vocal Ganyméde (Montreal Gay Men's Chorus) singing Christmas Carols from different countries around the world. Tickets for this special night will be available at the door. (This show will help to raise funds for the choir to travel to Montreal in 2023.)
The PVGMC was created in 2010 and includes the talents of gay men from Mexico, the United States, Canada and around the world. Their music entertains, enlightens and inspires, and they build bridges of understanding, acceptance and love.
No holiday season is complete without the gift of music. So brighten YOUR holiday season and bring your loved ones and friends – what better gift could there be than a PVGMC concert ticket for someone you love?