When you're looking for a beach vacation in Mexico, Puerto Vallarta is a destination that comes straight to mind. On Mexico's Pacific coast, Puerto Vallarta's beautiful Banderas Bay forms different beaches catering to different types of travelers. Whether you want to surf, swim, snorkel, or just unwind, Puerto Vallarta beaches have it all. With a reputation of a traditional Mexican town, it also offers great sightseeing and nightlife.
But there is one main question about Puerto Vallarta beaches: Are they swimmable? The answer is a resounding yes!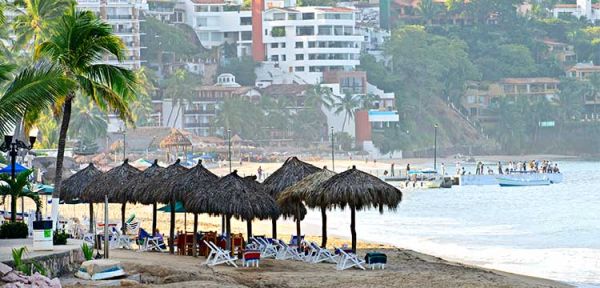 Here you'll find less seaweed than in other destinations because authorities clean the hotel beaches regularly. With its own water treatment facility, Puerto Vallarta has great water quality, making it a great place to swim once you get in the sea.
Hidden Puerto Vallarta Beaches
In addition to the hotel zone beaches, we highly recommend exploring the region. The best swimming beaches tend to be secret gems. If you venture further away from the main Puerto Vallarta beaches, a reward awaits. You'll find relaxing places with abundant nature to swim and enjoy the sun, far away from civilization. Here are three secluded Puerto Vallarta beaches we highly recommend.
Las Caletas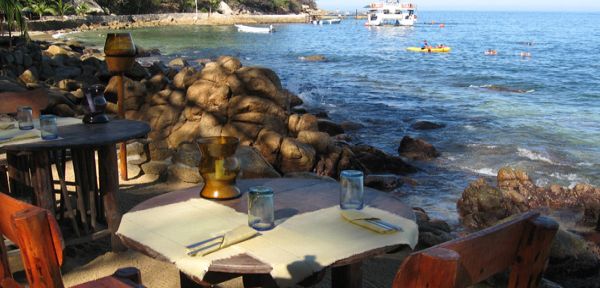 First, there is Las Caletas beach. This concealed hideaway is set in the south of Banderas Bay, and is a nature reserve accessible only by the sea. Las Caletas offers great water activities like snorkeling and kayaking for you to enjoy, complemented by spa treatments and hammocks on dry land. With a stunning mountain backdrop, enchanting orchid gardens, and a replica of a Mayan pyramid, this is a unique place to relax and unwind.
Marietas Islands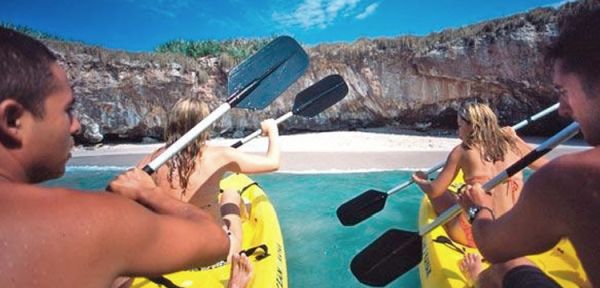 Also, the fabulous Marietas Islands can be reached with a catamaran ride, with the added benefit of breakfast, lunch, and an open bar. Enjoy incredible snorkeling and kayaking at these volcanic islands and admire over 100 species of fish, birds, and other marine life. If you take the tour from December to March, you could even go whale watching, as humpback whales tend to migrate along this coastline. Featuring beaches hidden in caverns, this really is an unforgettable place to go.
Sayulita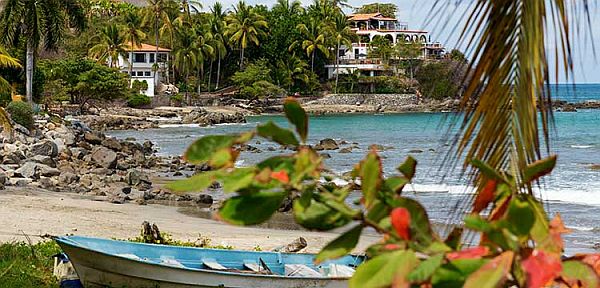 The final place of the three is Sayulita, a secluded beach town with lots of history. One of the main attractions of this Riviera Nayarit location is the bay full of nature and palm trees. With a traditional atmosphere, a Bohemian feel, beachside restaurants and great waves, Sayulita has become a popular surfing destination. On calmer days, though, it's a paradise-like place to swim. Don't miss the chance to get in the warm water, and enjoy a fabulous day on the beach far from the skyscrapers and chaos of modern cities.
Come Explore the Magical Puerto Vallarta Beaches
As a result of Banderas Bay's huge size, it has everything from massive beaches to hidden inlets. It offers hidden gems with small waves, ideal for swimming, as well as more open beaches that are perfect for people looking to tame the waves. Don't hesitate to get off the beaten track and explore. Your reward will be laid-back paradises where you can swim and unwind in warm Pacific waters.
Original article