BanderasNews
Meet the Team
From a couple of us on stools at a taco stand in 2001, to a recent holiday dinner with a couple of dozen of us, BanderasNews has, and will, continue to grow with the community around us. If you have a local news story you'd like to share, or just want to give us your thoughts, feel free to contact us at Team@BanderasNews.com.

Denise Derameé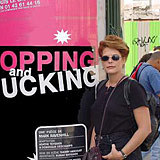 Originally from Dallas, Texas, Denise Derameé moved to Puerto Vallarta in January of 2000. She is one of the original members of the BanderasNews Team, starting out as the local news editor before moving into a management position that earned her a partnership. As her career progressed, she moved into content and page development. Utilizing these newfound skills, she eventually took over the website and changed its focus from republishing news and articles from around the world to reporting local news and events and promoting Puerto Vallarta and the Banderas Bay region as a premier vacation and retirement destination. Today, she divides her time between running the business, managing her Team and the ongoing improvement and development of features that have made BanderasNews.com Puerto Vallarta's Liveliest Website!

Laura Gelezunas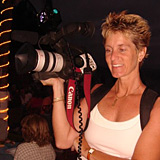 After having spent 10 years in the world of US broadcast news, Laura Gelezunas decided to unleash her skills on Puerto Vallarta by opening Video Diva Productions, a full-service multi-media company that offers one-stop shopping for all your advertising needs. Whether you're interested in promoting your business through a sales video, WEBmercial, virtual tour, video and/or written press release, still photography or social media campaign, Laura has the equipment, experience and talent to get the job done in a professional manner. A valued member of the BanderasNews Team, Laura has contributed her video, photographic, writing and promotional skills to our efforts, and she continues to bring so many different things to our publication that it's useless to try to list them all.

John Swanson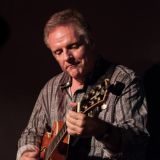 John Swanson is the co-owner of Boardwalk Realty in Puerto Vallarta. He started a love affair with Puerto Vallarta starting in the 1970's when he would vacation here after months of tough work as a crab fisherman in the Bering Sea, like the Deadliest Catch program. He moved here full time in 2004 and has raised his son Donovan here since he was a toddler, giving him unique insight in everyday living in PV. As a multiple home purchaser, he has "walked the walk" and shares his knowledge with our readers. Though most often recognized from the HGTV series "Beachfront Bargain Hunt," where he is featured as a real estate and lifestyle specialist for Puerto Vallarta, John is also well-known for raising money for local charities with his hobby as lead guitar player for the Texas Embassy Blues Band. John can be reached through the Boardwalk Realty website.

Barbara Peters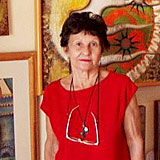 Barbara Peters is the owner of Galeria Vallarta and author of "About Living Your Dream," an informative monthly Puerto Vallarta email newsletter. Since Barbara came to Puerto Vallarta in 1988 she has been very active in the Vallarta art and cultural scene. She was one of the founding members of the Old Town Merchants Association and the driving force behind the Old Town Art Walks; has served on the board of directors for the Puerto Vallarta Chamber of Commerce; and was recently appointed to the new Board for Preservation and Rescue of the Historic Downtown Center. As a prominent member of the community and an active member of several charitable organizations, including the International Friendship Club, Barbara utilizes her inside knowledge of local news and events to write articles for BanderasNews and other local publications.

Ray Dion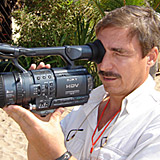 Ray Dion is another new addition to the BanderasNews Team. The owner of Promovision de Vallarta, a local video production company, Ray brings over 20 years of experience in video technology and production to BanderasNews. Before moving to Puerto Vallarta, Ray worked for Sony Canada Broadcast in the Industrial division for 10 years and as a Producer for 20 years. He now uses these skills, state-of-the-art digital cameras, and professional equipment to produce corporate promotions as well as event, incentive group, wedding, and souvenir videos. Keep watching BanderasNews for online video coverage of all the major events and happenings around town. [see profile]

Bob Cohen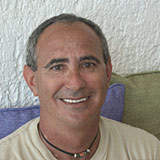 Bob Cohen has been a full-time resident of Puerto Vallarta since 2002. He comes to us from San Diego, where he worked in social services after leaving a long career in the the resort tourism industry. Since moving to Puerto Vallarta, Bob has contributed to various Banderas Bay area newspapers and periodicals, writing weekly sports columns and articles profiling local people that go above and beyond the call of duty in their efforts to assist others. Bob's enthusiastic approach to life not only helps the BanderasNews Team provide the Banderas Bay area with a quality online publication, but it also makes him somewhat of a local personality. Look for Bob at local celebrations, sporting events, fundraisers and press conferences. More often than not he is the only American reporter at press conferences, which makes him easy to spot. [see profile]

Mike Green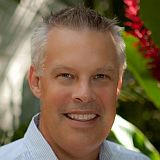 Born in California and raised in Seattle, Mike Green fell in love with Puerto Vallarta on his first visit in 1975 and returned frequently until he was able to move here full time in 1997. Previous to moving here, he was a commercial fishing boat captain in Alaska. Today, he is the Broker of Boardwalk Realty, one of the leading and most respected agencies in Puerto Vallarta; how is that for a change of careers! Besides helping his clients find their dream property in PV while serving and protecting their best interests, Mike also enjoys writing informative real estate columns for BanderasNews.com and other local English language publications, mentoring other real estate professionals, and spending time with his family.

Sue Fornoff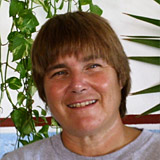 Born in Glen Ridge New Jersey, Sue lived in River Forest Illinois long enough to attend high school. She then moved westward to Iowa where she met her husband, Harold. They lived in Des Moines for almost ten years before moving south to Hewitt Texas, where she worked for the M&M/Mars candy company, serving on the taste panel among other tasks. When asked why she and Harold decided to retire to Mexico, Sue answers "for the adventure." An avid bicyclist, Sue is adjusting to riding on cobblestones and has traded in her skinny-tire bike for a more sensible road bike. Sue is currently working hard to improve her Spanish, which is useful when visiting the out-of-the-way places she loves to discover. She loves to explore places that are just off the beaten path, and plans to share her adventures with readers so they can get a better sense of the variety of activities available here in the Banderas Bay area.

Harold Sokolove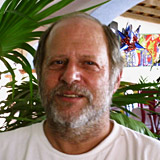 Harold, originally from Philadelphia PA, and his wife Sue moved from Des Moines Iowa to Texas in 1984. They lived in Hewitt, a suburb of Waco, for 22 years, where Harold helped start the community library, served on the planning and zoning commission, volunteer fire department, railroad depot restoration committee, and the Recycling and Beautification committee, where he helped establish the city's curbside recycling program. Harold and Sue were also members of the organizing committee of the Waco Wild West Century Bike Ride, a popular charity bicycle riding event held annually in Waco. After retiring from the US Postal Service in 2004, they decided to move to Puerto Vallarta. They recently sold their house in Texas and plan to live year-round in their Bucerias home, where they will spend their time staying involved in community service and exploring the beautiful coastline and mountains in the region.

Kathy Taylor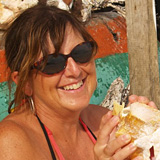 Kathy Taylor is a world traveler, sailor, writer, and cook. She has lived and worked in the Arctic for CBC Radio Northern Service, and been editor of Churchill's weekly Taiga Times. For 11 years she was Captain Kate of High Boats Café fame in Vancouver, a diner on the docks, and then spent 5 years as owner/chef of Wild Thyme Catering. She has spent the past three years sailing the Pacific Northwest and the Mediterranean, writing about sailboats and her experiences, as well as editing Currents, Bluewater Cruising's monthly magazine Over the years, Kathy has been a frequent visitor to Mexico, always making a stop in Puerto Vallarta. "It is a magnet that draws me back over and over. This time it looks like I will stay for a while."

Gary R. Beck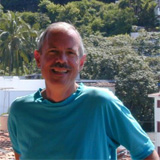 Gary R. Beck first visited Puerto Vallarta, Mexico in February, 1979 and knew immediately that this was a special spiritual place where he would have many wonderful experiences over the years. Educated in horticulture, his livelihood turned to the restaurant business, working as a food server and wine buyer for 20 years in San Francisco, CA. Now cooking, dining out, creating recipes and exploring new tastes are hobbies that bring never-ending pleasures. Exploring Puerto Vallarta's rich array of eateries is exhilarating. He contributes regularly to Zagat surveys and has had recipes published in Sunset Magazine and local Bay Area newspapers while maintaining worldwide contacts on African violet culture, hybridizing, exhibiting, judging and photographing. Recently, his restaurant reviews and work have been published in Puerto Vallarta Bay Area newspapers and magazines and now his PV restaurant guide is available online at CafePress.com.

Polly G. Vicars

Since retiring to Vallarta in 1988, Polly and Hubert (a.k.a. "Husband") have been volunteering with the International Friendship Club, The Holt English School, and The America-Mexico Foundation, Inc. (Becas Vallarta, A.C.) After writing "Tales of Retirement in Paradise: Life in Puerto Vallarta, Mexico," she and Husband donated the book sale proceeds to the America-Mexico Foundation, a scholarship foundation that is their passion. Having found a way to spread their joy, as well as a way to help young Vallartenses get an education, Polly began her second book, "More Tales of Retirement in Puerto Vallarta and Around the World." Proceeds from the sale of "More Tales..." also go to the scholarship fund, and can be bought from Amazon.com. Today, Polly continues to entertain and delight readers with tales of the great life they have found in Puerto Vallarta by writing articles for BanderasNews and other local publications. [see profile]

Allan Wall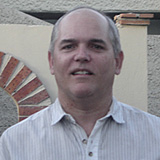 A longtime resident of Mexico, Allan Wall was born in Oklahoma, where he received an MA in English, with concentration in Teaching English as a Second Language, at Oklahoma State University. A Texas Army National Guard who recently returned from a tour of duty in Iraq, Allan is an English professor in Mexico, currently teaching in two universities, at both college and high school levels. Allan is also a columnist who writes articles about various aspects of Mexico and Mexican society for Mexidata and BanderasNews. Prominent topics include the contemporary Mexican political scene, history and culture, tourism, and Mexican emigration as viewed from south of the border. He enjoys hearing from readers, you can contact him at allan39@prodigy.net.mx or visit his website at AllanWall.net.
[see profile]
Site Map
•
Print this Page
•
Email Us
•
Top