News Around the Republic of Mexico | July 2006
The Mexico City College Story: 1940 - 1963

Joseph M. Quinn - mexicocitycollege.com
The Prologue:

Mexico City College (MCC) was a truly unique institution where Mexico became part of the school's classroom. Located in and later on the outskirts of Mexico City, it offered a broad liberal arts curriculum accredited by the Southern Association of Colleges and Schools (SACS). Students and faculty from across the United States and almost three dozen countries, along with a local student body, supported by a multinational faculty, provided an educational environment of extraordinary cultural diversity that could not be matched anywhere else at the time.


Twenty years after its founding, it stood on the brink of foundering when "it would be re-named as the University of the Américas, then the Universidad de las Américas followed by its move to Puebla. Fifteen years later it was divided into two distinct, separate institutions, one still in Puebla (Universidad de las Américas-Puebla, UDLAP) and one back in Mexico City ( Universidad de las Américas, A.C., UDLA).


To appreciate fully the evolution of MCC into UDLAP, the history and the politics, requires going back to the opening days of the Second World War...

---
About the Author:


Born in 1930, Joseph Quinn was raised in Southern California where he spent his formative years body surfing some great waves (then they installed a breakwater and spoiled it all). He served in the Korean War in the U.S. Navy, much of it spent on aircraft carriers with the VA-125 squadron out of Mira Mar, California.


A year and half of civilian employment in the South Pacific (a dream job) was followed by going to Mexico in 1956. His undergraduate work was at Mexico City College, where he received his B.A. in Business Administration, 1959. His active areas of interest in Mexico were art and archeology. His Masters in Theatre Arts is from Washington State University, 1970.


Throughout his career Quinn's artistic endeavors included painting, working in oils, acrylics and watercolor, print making and baroque scroll wood carving. He resides in Independence, Oregon, with his chest of wood carving chisels, jars of paint brushes and trays of tube paint.
---
About writing "The Mexico City College Story: The History 1940-1963"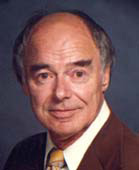 Joseph Quinn

This project of writing the history of Mexico City College came about because of a lack of related resources, typical being a 70-word paragraph in an early Univerisdad de las Americas, Puebla publication. The web sites, including the Universidad de las Americas, A.C. web site, offered little more. There were many unanswered questions, most regarding the transition from a college into a University.


In 1996 I started contacting alumni, asking questions and researching data. Many, including myself, did not know the difference between the two universities, UDLAP and the UDLA, A.C. The two institutions are not related, but both are claiming Mexico City College as its predecessor. One alumnus in an email asked, "To which institution are we an alumnus?"


This web site, www.mexicocitycollege.com is my first attempt at my late age to learn HTML programming code and creating a presence for "The History:" Please tolerate any scrambled pixels.


Click HERE to visit the website.
Tell a Friend
•
Site Map
•
Print this Page
•
Email Us
•
Top