Health & Beauty | April 2008
Challenge to Be Stronger and Healthier

JOY! - PVNN
Health is a state of complete physical, mental and social well-being, and not merely the absence of disease or infirmity.
- World Health Organization, 1948
A healer friend came to me for a session the other day "I don't understand" he said "I can help everyone except myself, WHY is that?"


I think it's because if we could work on ourselves we wouldn't need each other.


It's taken me a long time to come to this understanding, to move from being independent to interdependent, actively seeking out other interdependent people to work and play with. Learning that together we can do so much more than we could individually or separately, and have a whole lot more fun to boot.


No man is an island, as human beings we crave and benefit from the company of like minds. I have learned how to work on myself – I basically treat myself the same way I would a client – and as with any client if I find I need something that I can't provide I refer myself to someone who can help me!


I'm often called the Healer's Healer and I work with other healers regularly. I am a specialist in the field of stress, pain, worry, fear, negative patterns etc. In these areas I excel, but I completely suck at nutrition, body work, yoga practices, Chinese medicine etc, I go to other folk for this kind of work, and I refer clients to the practitioners who impress me.


Bizarrely enough I've been called crazy for referring people on "You're doing yourself out of business" I've been told – as if there is a shortage of sick people! The time has passed for us to work in isolation, hording our skills and information and clients. The time has come for us to work together, share knowledge, exchange healing, be more than we can be by ourselves.


As part of my preparations to leave Vallarta and continue touring I am focused on making sure my physical, mental, emotional and spiritual health is at optimal. Its sensible to add complete upgrades to regular maintenance, especially when making a life change.


Vallarta has some truly fine healers and wonderful low cost treatments to help you be all you can be. I have written about my mud magic experience elsewhere in this issue, I HIGHLY recommend this to anyone who has been feeling overwrought or needs to clear toxins from their body, the combination of natural hot springs, healing mud and fabulous massage does a world of good for body mind and spirit.


Your challenge this week is to upgrade your physical, mental, emotional or spiritual health in some way. Strive to make yourself clearer, stronger, healthier, more able to cope with anything life throws your way.


Why? Because you can!If you need help with living the life of your dreams you can contact me at 044-322-129-1128 or joy(at)experiencejoy.com. I specialize in life transformation, and guarantee immediate positive results with all of my work. See ExperienceJoy.com for details.

Click HERE for more Challenge Corner
---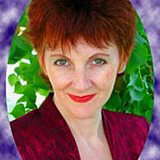 JOY! Is an internationally acclaimed life transformation coach, famous for her unreasonable success in helping people move through their challenges with her unorthodox approach and emPOWERment tools. For more information, visit her website ExperienceJoy.com or call 044-322-129-1128.
Click HERE for more articles by JOY!
Tell a Friend
•
Site Map
•
Print this Page
•
Email Us
•
Top