Health & Beauty
Your Well Being
Aren't we all just looking for some Peace of Mind...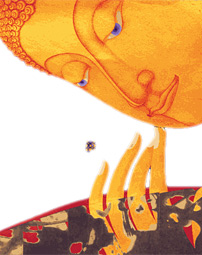 "There is no greater sickness in the world today than the lack of love."
- Mother Theresa

An integrated approach to health and wellness includes keeping the mind healthy, too. Finding healthy, constructive ways to cope with daily challenges can improve your health and quality of life. Mental health is becoming an increasingly important issue.


Several local and international studies have proven that the incidence of mental illness is on the rise. Doctors have long known the connection between mind and body and that the stresses of daily life, from dealing with problems of child rearing to depression or lack of healthy communication skills can effect our general health as well as our happiness in life.


The articles in this section will offer suggestions for improving your stress management, relationship-building and communication skills, as well as dealing with addiction, adjusting to a new culture and other topics related to mental well being.

---
Lynn Rogers, PhD

Your Guide for Navigating Life's Changes and Challenges

Integrating 30 years of experience as a licensed family therapist, ordained Interfaith Chaplain and life coach, Puerto Vallarta psychotherapist Lynn Rogers offers individuals and their families the tools, support and guidance to integrate challenges into their lives and minimize emotional suffering.

• B E L O W T H E F O L D •
Anorexic Model Dies at 28

Agence France-Presse

A former French model who caused a stir with a 2007 ad campaign in which she was photographed nude with anorexia, died last month at the age of 28, the 20 Minutes.ch website reported Wednesday.

---
So Young and So Many Pills

Anna Wilde Mathews

These days, the medicine cabinet is truly a family affair. More than a quarter of U.S. kids and teens are taking a medication on a chronic basis, according to Medco Health Solutions Inc.

---
Do Teens Screw Around Less in a Bad Economy?

Mike Stobbe

The U.S. teen birth rate in 2009 fell to its lowest point in almost 70 years of record-keeping — a decline that stunned experts who believe it's partly due to the recession.

---
A Dad's Point-of-View: No Holiday Blues For This Blended Family

Bruce Sallan

Well, it's another holiday season, and another Christmas and Hanukah for this blended family of religions and ethnicities, step-mom and boys, Felix and Oscar, and so many other differences it makes this dad's mind boggle.

---
Middle Aged Men Getting Grumpy About Not Getting It On

Bradley Klapper

Faced with performance problems, menopause blues and an increased mismatch of expectations between the sexes, middle-aged Americans are the unhappiest people of all when it comes to making love, a new Associated Press-LifeGoesStrong.com poll shows.

---
Morality is Modified in the Lab

BBC News

Scientists have shown they can change people's moral judgements by disrupting a specific area of the brain with magnetic pulses.

---
Lesbian, Gay and Bisexual Teens Singled Out for Punishment

Karen N. Peart

Lesbian, gay and bisexual (LGB) adolescents are about 40 percent more likely than other teens to be punished by school authorities, police and the courts, according to a study by Yale University researchers.

---
Study Suggests That Being Too Clean Can Make People Sick

Laura Bailey

Young people who are overexposed to antibacterial soaps containing triclosan may suffer more allergies, and exposure to higher levels of Bisphenol A among adults may negatively influence the immune system, a new University of Michigan School of Public Health study suggests.

---
AP Poll: Baby Boomers are Confident About Sex

Randolph E. Schmid

Most baby boomers think they've learned just about all there is to know about sex. And, according to a new Associated Press-LifeGoesStrong.com poll on the subject, more women than men are confident of their knowledge.

---
What's Your Story? Storytelling Workshop at davannayoga

Lynn Rogers

Storytelling is the most natural form of verbal expression. Sharing stories isn't something we need to LEARN, like a new language, but rather something we need to remember is already a part of us. Join Dr. Lynn Rogers for a storytelling workshop at davannayoga on November 29 from 11 am to 3 pm.

---
New State-Of-The-Art Men's Clinic Opens in Puerto Vallarta

Patrick Harrison

Just because we live in a tropical paradise does not mean that we need to compromise our healthcare services and that our clinics cannot be on the same level as clinics in the US and Canada. With the opening of Anku, the men of Banderas Bay now have another option for state-of-the art healthcare.

---
•
Site Map
•
Print this Page
•
Email Us
•
Top