Health & Beauty | May 2008
Challenge to Do Whatever Needs to Be Done

JOY! - PVNN
Finish each day and be done with it. You have done what you could; some blunders and absurdities have crept in; forget them as soon as you can. Tomorrow is a new day; you shall begin it serenely and with too high a spirit to be encumbered with your old nonsense.
- Ralph Waldo Emerson
I can clear any stress, conquer any fear and manage pain superbly. I am an expert in moving through health challenges and I specialize in manifesting miracles. My entire life is an example of these truths.


I sternly reminded myself of this at least a million times last week as I visited dentist after dentist, knowing my situation was urgent, but wary about making another disastrous dental decision. My life has been fraught with them; my experiences with dentists would curl your hair.


Finally I stopped running round in circles being strong and logical and just let myself cry under my favourite tree. Not wanting to be brave any more, just wanting a friend to hold my hand and tell me everything would be alright.


You know I've never given thanks for my teeth, I've spent my whole life either cursing them or ignoring them. I have honoured every other part of my body and reaped staggering benefits from this acknowledgement, how could I have forgotten my teeth? No wonder I've had nothing but problems with them.


It is time I rectified that. And the most honouring thing I can do is settle on a really good dentist and do whatever needs to be done.


I had found a dentist I liked thanks to Helena and Michael - new friends who had responded to my column last week. We had emailed back and forth but hadn't met. The problem was the price. Husband and wife dental team Laura and Arturo had been kind, knowledgeable, calm and common sensible, I had trusted them immediately, and their quote of $5500 pesos was a whole lot better than the $15,000 USD I'd been given at Plaza Marina, but it was still a lot for me right now.


"I need you to make this easy for me," I told God, "I'm too deep in overwhelm to handle this myself, please make it clear what I am supposed to do - and provide the funds to do it."


"Joy?" Startled, I looked up at the elegant woman standing behind me. "Do you know who I am?"


"Helena?" It turns out I was sitting directly opposite her house; she and Michael had seen me under the tree and wondered if it were me.


To make a long story short, Michael found out Laura's quote was PESOS not dollars, the same amount of money I would have paid in rent, except I am living out my deposit, so all the work I need costs me nothing I'm not used to paying. I had the best dental experience of my life, and Helena came and did Reiki on me the entire time I was in the chair.


Everything I needed was manifested in ways I couldn't have conceived of, as soon as I released control and gave it to God.


The challenge for anyone else in overwhelm this week. Stop, breathe, 'let go and let God.' If you want help with that, or the number of a REALLY great dentist in Puerto Vallarta, let me know.


If you need help with living the life of your dreams you can contact me at 044-322-129-1128 or joy(at)experiencejoy.com. I specialize in life transformation, and guarantee immediate positive results with all of my work. See ExperienceJoy.com for details.

Click HERE for more Challenge Corner
---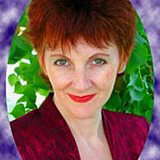 JOY! Is an internationally acclaimed life transformation coach, famous for her unreasonable success in helping people move through their challenges with her unorthodox approach and emPOWERment tools. For more information, visit her website ExperienceJoy.com or call 044-322-129-1128.
Click HERE for more articles by JOY!
Tell a Friend
•
Site Map
•
Print this Page
•
Email Us
•
Top