Business News | December 2009
BBVA Teams Up with Mexican Convenience Stores

Noel Randewich - Reuters
go to original
December 09, 2009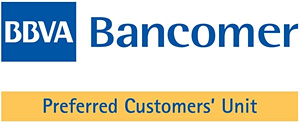 BBVA Bancomer PCU
Email: customer.service@bbva.bancomer.com
Website: Bancomer.com/pcu
Toll-free: 01 800 BBVA PCU (01 800 2282 728)
Mexico City - The Mexican unit of Spain's BBVA said on Tuesday it is partnering with bottling company FEMSA to let clients make cash deposits and pay their credit cards at the drink maker's convenience stores.


BBV is taking advantage of new rules that allow retailers to act on behalf of banks, helping them reach customers without making costly investments to open branches.


Mexico's bank regulator said on Tuesday it gave the final go-ahead for Wal-Mart de Mexico, Citigroup, Scotiabank and locally controlled Banorte to start offering services through retail stores.


Monterrey-based FEMSA's Oxxo is Mexico's leading convenience store chain, with about 7,000 across the country. The stores will give BBVA, and possibly other banks, access to potential clients in rural areas who have had little contact with banks.


Dominant Mexican retailer Wal-Mart de Mexico has launched its own bank, using cashiers to handle basic transactions, but so far it has remained low-key.


Wal-Mart de Mexico plans to eventually offer savings accounts and credit cards to the 3 million customers who visit its stores every day, most of whom it says have no relationship with any bank.


MORE COMPETITION


Mexico's government introduced the new rules late in 2008, hoping to improve competition and make bank services more available in out-of-the-way regions.


BBVA, which still needs final approval from the regulator, is also planning to use pharmacies and other retail outlets as its agents.


"We don't want an exclusive network of five, six, seven retailers. We want to reach everywhere across the country," said Hugo Najera, the bank's director of product development.


Oxxo's alliance will not be exclusive to BBVA, and they may charge clients fees for the convenience of making transactions at corner stores, Najera told reporters.


FEMSA, which had no immediate comment, uses its Oxxo stores mainly sell products made by its soft drink and beer units.


Mexico's banking industry is led by BBVA and Citigroup.


BBVA already has an arrangement to let clients pay their credit card bills at Wal-Mart de Mexico, controlled by Wal-Mart Stores Inc.


(Editing by Richard Chang)

BBVA Bancomer, through its Preferred Customers' Unit, is the first bank in Mexico to cater to the special needs of foreign residents and visitors, using not only the English language, but also the same financial language you are accustomed to back home. To learn more about the BBVA Bancomer Preferred Customers Unit, click HERE or visit TerraBancomer.com.
Tell a Friend
•
Site Map
•
Print this Page
•
Email Us
•
Top