Health & Beauty
United States-Mexico Border Latinas: Breast Cancer Knowledge, Attitudes and Factors Associated With Early Detection Practices

ScienceDaily
go to original
April 19, 2010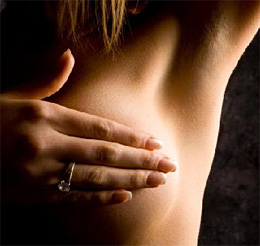 Latina women who reside on either side of the U.S.-Mexico border are a study in contrasts when it comes to breast cancer screening.
In the United States, Latina women have a fairly high rate of receiving screening, such as a mammography or a clinical breast exam, but their knowledge about these practices is relatively low. By contrast, in Mexico the knowledge about the importance of such procedures is high, but actual rates of use are low.


"What this shows is that the Mexican government and other non-governmental organizations in Mexico, such as Fundacion CIM*AB, are doing a good job letting women know about these procedures, but the infrastructure is not there to support their use," said Matthew P. Banegas, a predoctoral research associate in the cancer prevention program of the public health sciences division at Fred Hutchinson Cancer Research Center, Seattle, Wash.


For Latina women residing in the United States, Banegas said the challenge is to get their knowledge and screening levels up to the overall levels seen among women of other ethnic populations who reside in the United States.


Banegas and colleagues interviewed 265 women, of whom 128 were Mexican and 137 were Latinas living in the United States.


Latinas living in the United States were 3.17-fold more likely to have received a mammography or breast ultrasound and 2.87-fold more likely to receive a clinical breast exam than Mexican women who lived in Mexico.


However, 55 percent of Mexican women living in Mexico were considered to have high levels of breast cancer knowledge, compared with 45 percent of Latinas living in the United States.


This research was recently presented at the American Association for Cancer Research 101st Annual Meeting 2010.
Tell a Friend
•
Site Map
•
Print this Page
•
Email Us
•
Top