Americas & Beyond
Nine Out of 10 US Dollar Bills 'Have Traces of Cocaine'

Telegraph UK
go to original
May 25, 2010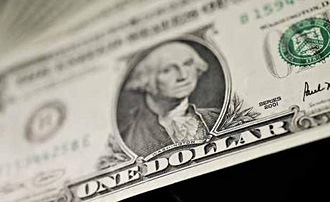 Out of 234 US bank notes, nine in 10 had traces of cocaine on them. (Bloomberg News)
In some large US cities evidence of "dirty money" is even stronger. Analysis of bank notes from Washington DC showed that 95 per cent of them carried minute amounts of the class A drug.


The study was the biggest ever undertaken of cocaine contamination of bank notes.


Paper money can pick up cocaine particles directly from users snorting the drug through rolled up bills, or from the handling of cash during drug deals.


Contamination can spread when bills are stacked together or run through counting machines.


Scientists tested bank notes from more than 30 cities in the US, Canada, Brazil, China and Japan.


They found "alarming" evidence of cocaine contamination in many areas. The US and Canada had the highest levels, with an average contamination rate of between 85 per cent and 90 per cent. China and Japan had the lowest rates of 20 per cent and 12 per cent.


Contamination of US currency was up 20 per cent on its level two years ago when the same scientists conducted a similar study.


Dr Yuegang Zuo, from the University of Massachusetts in Dartmouth, who led the research, said: "To my surprise, we're finding more and more cocaine in banknotes.


"I'm not sure why we've seen this apparent increase, but it could be related to the economic downturn, with stressed people turning to cocaine.''


The data could help law enforcement agencies and forensic experts identify patterns of drug use, he said.


Dr Zuo presented the findings at the American Chemical Society's annual meeting in Washington DC.


His team used a new type of gas chromatograph-mass spectrometer to analyse samples of bank notes of several different denominations.


The device uses a combination of two techniques to separate components of a chemical mixture and then identify the "molecular fingerprint" of each one.


The modified instrument allowed more accurate measurements of cocaine contamination to be made without damaging the bank notes.


A total of 234 US dollar bills were examined and it was found that up to nine in 10 of them bore cocaine traces.


Amounts per bank note ranged from 0.006 micrograms - several thousand times smaller than a grain of sand - to more than 1,240 micrograms, equivalent to about 50 grains of sand.


Larger US cities such as Baltimore, Boston and Detroit had the highest average cocaine levels.


The "cleanest" bills were collected from Salt Lake City, home of the Mormons religious group.


The "dirtiest" were from Washington DC, seat of Congress and the US Presidency, where 95% of paper money was contaminated.


More than four out of five of 37 bank notes from Canada and Brazil bore cocaine traces.


The researchers analysed 112 bank notes from China and found that one in five were contaminated. Cocaine was detected on more than one in 10 of the 16 notes from Japan.


Dr Zuo assured people there was no need to worry about being exposed to cocaine-contaminated money.


"For the most part, you can't get high by sniffing a regular banknote, unless it was used directly in drug uptake or during a drug exchange," he said. "It also won't affect your health and is unlikely interfere with blood and urine tests used for drug detection."

Tell a Friend
•
Site Map
•
Print this Page
•
Email Us
•
Top