Health & Beauty
American Workers Switch From Cocaine to Prescription Opiates as Drug of Choice

Natural News
go to original
September 20, 2010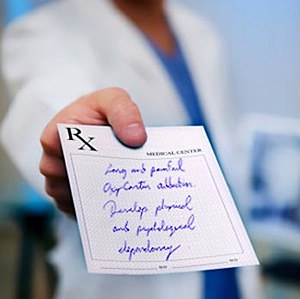 The use of prescription opiates by American workers and job applicants rose 18% from 2008 to 2009 and has grown 40% since 2005, researchers say.
See related article: Use of Prescription Opiates by Workers and Job Applicants Continues to Grow

When most people hear reports about illicit drug use at work, they probably assume they are talking about things like marijuana and cocaine. But a new report shows that most of today's workers and job applicants have ditched the street drugs and now take prescription pain pills instead - and these pills are causing more accident-related injuries and deaths than ever.


It used to be that drug users hit the streets to get their drug of choice. But today, getting high is as easy as hitting up your local pharmacy. According to a new report by Quest Diagnostics Inc., a Madison, Wisc.-based diagnostic testing company, prescription opiate use among American workers and job applicants has increased by 40 percent since 2005, and is only continuing to rise.


Prescription opiates like hydrocodone, oxycodone and hydromorphone, are among the most commonly abused opiate drugs, and they can be relatively easy to obtain. But these drugs are very similar in nature to cocaine and can cause the same problems, including severe injuries that require emergency hospitalization, and even death.


"Because more U.S. workers are performing their duties while taking prescription opiates, employers, particularly those with safety-sensitive workers, should note this trend and take appropriate steps to ensure worker and public safety," said Dr. Barry Sample, director of science and technology at Quest, in a statement regarding the study.


Though cocaine use dropped nearly 30 percent between 2008 and 2009, prescription opiate use made up for the difference. And between 2004 and 2008, emergency room visits increased by more than 110 percent as a result, indicating that just because the prescription drugs are legal does not mean they are safe.
Tell a Friend
•
Site Map
•
Print this Page
•
Email Us
•
Top