Entertainment
What's Your Story? Storytelling Workshop at davannayoga

Lynn Rogers, PhD - PVNN
November 19, 2010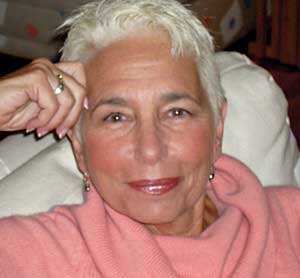 For more information and to register early and save money, call 044-322-151-3639 or send an email to LR(at)lynnrogers.com.
It's been said that God created humans because he loves stories.


While some people come from families that hand down their cultural and personal history verbally from one generation to the next, most of us no longer do. Without that heritage we may not be aware of the value and joy of sharing and listening to story.


In my father's declining years, I often sat at a table where four to six men of his generation gathered daily to share a meal and talk. One friend in particular, Sonny, I really liked. He was 92 when we met. Still driving to visit his girlfriend, and someone who lived up to his name, Sonny was interested in life and in people, though he did less and did it far more slowly than he once had.


One day I told him I'd just bought my first motorcycle. "What kind?" he asked, leaning forward. Next thing I knew he was telling me about his first motorcycle - the one his father won in a card game when Sonny was 13. No license, no skill - still that didn't stop him from his first taste of freedom, (short-lived though it was, but that's another story). No longer a man of 92, here was a boy of 13 on an adventure with his Indian motorcycle.


That story, shared in less than 5 minutes, told me more about this man - who he was and a glimpse of his spirit - than "Where did you live before Florida?"


In a story circle on a cruise ship, after listening to stories for two days and believing she had none to share, Elizabeth Rose told us about growing up on a farm with nine siblings and doing most of her learning at home.


Having only known an urban childhood, I wondered where she got her ice cream. "Ha!," she said, and told of waiting for the ice man to come and of special summer Sundays. If ALL the kids had been good that week, they'd get to make ice cream. Everyone took a turn at the crank as they sat, told stories and watched the liquid thickening to ice cream - no doubt far richer for the experience than I was with my treasured store-bought Häagen-Dazs.


Storytelling is the most natural form of verbal expression. We do it almost every time we interact with another person. Telling our own stories allows us to share who we are and what we dream, give expression to parts of ourselves that have been silenced, transmit meaning and values, and entertain one another. It's joyful and satisfying and takes us to deeper relationships with each other.


Sharing stories isn't something we need to LEARN, like a new language, but rather something we need to remember is already a part of us.


Join me for a "morsel," a taste of telling and listening to stories - just enough so you will want more - on Monday, November 29 from 11 am to 3 pm.


We will gather in the comfort of Anna Laurita's davannayoga living room, where she will start us off with some simple breathing exercises to help us focus and be fully present. After we share some stories (yes, with my guidance), Anna will lead us in a short closing meditation. Then we will enjoy a beautiful bay view and a fabulous, flavorful vegetarian lunch prepared by Anna. And maybe the stories will continue...


Call 044-322-151-3639 or send an email to LR(at)lynnrogers.com for more information and to register early and save money.


Integrating 25 years of experience as a California licensed family therapist and life coach, Dr. Lynn Rogers offers uniquely practical and personalized sessions for clients and their families. To learn more about her work, click HERE or visit LynnRogers.com. As an ordained Interfaith Chaplain, Lynn also officiates at Puerto Vallarta weddings and other significant life transitions. For more information, click HERE or visit InterFaithChaplain.com.
Tell a Friend
•
Site Map
•
Print this Page
•
Email Us
•
Top