Home & Real Estate
Lots and Acreage for Sale


Owning land has long been an ideal that we all strive to accomplish, and the strength of Puerto Vallarta's real estate market has been attracting buyers from around the world for over 50 years. The number of new homes, developments and commercial centers under construction in Jalisco and Nayarit indicate that investing in Puerto Vallarta Mexico real estate can be rewarding. Whether you are considering a Puerto Vallarta real estate investment, or just want to buy land or acreage to build your dreams on, the time is now, and BanderasNews works with local realtors who can help you find what's right for you!
---
LAGUNA AZUL LOTS


The Laguna Azul lots are divided into 16 individual lots that can be purchased either separately or as a whole. A space for clubhouse has also been reserved. Sizes vary from 10,025.74 sq meters (107,876.96 sq ft) to 16,867.86 sq meters (181,498.17 sq ft.) The lots are big enough to build a villa or a brand new development. Measures have been taken to preserve the height of buildings to maintain the area as ecologically friendly as possible. Fishing and waterskiing are sports that can be practiced in the region.


Starting at $280,000 USD

PUERTO BAHÍA VILLAS & SPA OCEANVIEW LOTS


Are you looking to buy real estate in Puerto Vallarta, Mexico? Puerto Bahía Villas & Spa ocean view lots are appraised at 40-50% below market comparables! Located in the Puerto Vallarta area, we are the newest development offering lots, villas, fabulous real estate investments and much more! For more information click HERE or visit PuertoBahiaVillas.com.


Large Parcels North of Vallarta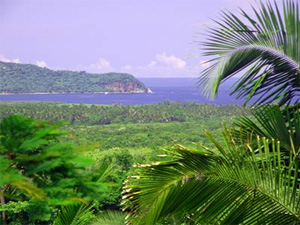 Number of parcels available near or adjacent to the new Fonatur mega-development in Litibu, Nayarit between Higuera Blanca and Punta de Mita. All properties are in the process of regularization or have already been titled. Almost every parcel is a premium view property with utilites close and excellent access:


Parcel 1: 18.7 hts, Parcel 2: 2.0 hts, Parcel 3: 1.5 hts, Parcel 4: 0.3 hts, Parcel 5: 3.09 hts, Parcel 6: 3.47 hts, Parcel 7: 0.70 hts, Parcel 8: 0.20 hts, Parcel 9: 1500 mts (Higuera town lot), Parcel 10: 800 mts (40 m highway frontage), Parcel 11: 1400 mts (26 m highway frontage), Parcel 12: 1.26 hts, Parcel 13: 4.4 hts, Parcel 14: 1 htr, Parcel 15: 1 htr, Parcel 16: litibu view lot 1000 M, Parcel 17: Litibu view lot 1000 M, Parcel 18: Litibu view lot 1000 M, Parcel 19: 450 M Playa Litibu Oceanfront


Between Higuera and Sayulita:


Parcel 20: 2.0 hts (highway frontage 100 mts), Parcel 21: 5000 meters


Parcels closer to Palladium:


Parcel 22: 82.0 hts, Parcel 23: 0.75 hts, Parcel 24: 5.2 hts


Between Sayulita and Bucerias:


Parcel 25: 2 hts


Planning to leave Mexico. Will not divide or separate. In total there are about 140 hectareas titled or nearly so. Present asking prices range from $180k USD to $400k USD per hectarea. Check out local MLS listings yourself to confirm prices.


I am asking $9 million USD (a fraction of the real value) Serious inquires only. I will ask for a LOC.


(329) 295-5721 (La Cruz) or jeff@litibu.net


Tell a Friend
•
Site Map
•
Print this Page
•
Email Us
•
Top