Vallarta Living | Community Services
Locations for Bay Area 12 Step Groups
Angela Corelis - BanderasNews.com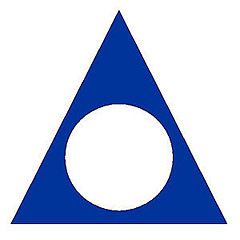 For more information please contact Angela at (322) 222-3906 or acorelis(at)yahoo.com.
The local Alano Club offering the Self Help 12 Step Groups: AA, ALANON, NA, CODA, OA, and NIC.ANON, announced that after 22 years they need to move to a new location. Fortunately, they were able to find a new meeting place nearby, so they'll still easily be accessed by public transportation and will also be able to offer parking on the street.


Here are various locations around the Banderas Bay area that have meetings, where they are and who the contact person is. Please note that this is the most current information we have and is subject to change.

AA/12-Steps Meetings in English

Basilio Badillo 329 (unless otherwise indicated.) It is located behind and under Mahajuitas Restaurant on the north side of Basilio Badillo and across the street from Johnny's Diner. During Low Season, call or stop by and check the limited schedule posted on the door or call (322) 222-3906, 222-2521 or 209-0746 in the evening.


• AA (Alcoholics Anonymous) Open Meetings: Daily 9 am & 6:30 pm, Sunday 11 am


• AA Women: Thursday 10:30 am


• AA Men Closed: Thursday 8 pm


• AA GLBT Meeting: Friday 8 pm


• Al-ANON: Monday & Friday 6:30 pm (Friday only May-November)


• NA/Narcotics Anonymous: Daily 5 pm


• CODA Step Sisters: Tuesday 6:30 pm


• Nic. Anonymous: Monday 9 am


• ARTS (a 12 step program for creative people): Tuesday 8 pm
For more information, call Bill at (322) 222-5711.


• OA/Over Eaters Anonymous: Tuesday, 5 pm


Other Locations in Puerto Vallarta:


• AA Meeting (English): Monday through Friday at 8 am & 8 pm, and Wednesdays at 5 pm, 1712 Francisco Medina Ascencio, 2nd floor. We are across the street from Mega Commercial and the Sheraton Hotel, right next to (south of) the main TelCel customer service office, and next to the University English Teachers Institute.


• Gay Men Meetings: Sunday 11 am, S.E.T.A.C. (GBLT Community Center), Constitution #427


• AA Meeting: Wednesday 5 pm, Oro Verde Cafι, 726 Juarez


• GBLT Meeting: Wednesday 11 am, S.E.T.A.C. (GBLT Community Center), Constitution #427


Please Note: Outlying area meetings may be seasonal.


NORTH:


• Nuevo Vallarta, Monday, Wednesday and Friday: 6 pm Vallarta time (November to May) In Paradise Plaza upper level follow signage to US Consul, to door with notice "Friends of Bill W." Contact Adriana (329) 297-0064.


• Lo de Marcos: AA - 10 am, Emiliano Zapata 37. Contact Judy (327) 275-0328.


• Rincon de Guayabitos: AA - Monday and Friday, 4 pm at Peρamar Hotel upstairs.


• San Pancho (San Francisco): Alanon - Monday 5:30 pm; CODA - Wednesday, 5:30 pm at Entreamigos. Come into San Pancho, cross the bridge, go approximately 2 blocks, look for a big green building on the left with an Entreammigos on the front. Contact Glenda (311) 258-4488.


• Sayulita: AA meetings (in English) - 5:30 pm on Tuesday, Thursday and Saturday; Alanon - Wednesday 5 pm at Calle Primavera 11. Call 322-141-5994 for more information.

SOUTH

• Yelapa: Generic 12-Step Meetings on Sunday at 4 pm at Hotel Lagunitas.


• Melaque-San Patricio: AA in English Sunday and Wednesday at 5 pm at the English Speaking Church, South of Main Plaza near the beach. Ask locals for church location, as there is no contact info or address.


• Santiago (Manzanillo): AA on Tuesday and Friday, 10 am at Salon de Iglesia Santiago, Calle Miguel Hidalgo 36.
Site Map
•
Print this Page
•
Email Us
•
Top