Entertainment | Restaurants & Dining | May 2009
El Arrayán Restaurant Week Review

PVNN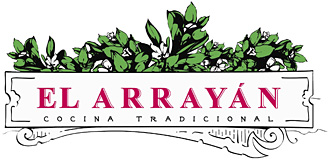 Puerto Vallarta's favorite Mexican Restaurant, El Arrayán, is located at #344 Allende, just a short stroll up from the Malécon. For reservations, call 222-7195.
Puerto Vallarta - Oft times we have visitors ask us to take them to an authentic traditional Mexican restaurant, not like the ones North of the Bay that serve common foods rarely seen down in Puerto Vallarta. We suggest El Arrayán where dishes from recipes of past generations are proudly offered.


Every May this is one automatic place to visit once again. Named for the aromatic Jaliscan flowering tree found in the restaurant's courtyard, since 2003 delightful owners Carmen Porras E. and Claudia Victoria plus chef Mariano Valdés have presented traditional menu choices of old Mexican family recipe specialties. Open kitchen and lovely romantic space features an array of art, including local Huichol work, with traditional Mexican influence.


Our group sampled all nine dishes in the three courses offered. A personal favorite surfaced in the presentation of two Ceviches: a glass of green mixture held Ceviche Colima with baby scallops and avocado with a second glass of shrimp, slightly sweet tomato puree, green olives and avocado.


Neither is seen here often, very unlike the standard red, green and white ceviche. The portion was enormous so everyone had healthy tastes. Also greatly enjoyed was a smooth country-style Duck Patč, rich and crumbly, with picante Morita pepper oil and Habańero marmalade. Toast points were provided to spread with the accompaniments.


All three entrées were enticing. The mild and ultra tender Filet Mignon was accented by two restrained sauces: Huitlacoche, (black corn fungus,) and Flor de Calabaza, (zucchini blossom cream sauce.) The mild meat stood up to the accents. The presentation was lovely.


Mahi Mahi was the fish of the day and the fillets were sauteed and served with a dried Chile Mole with fruit flavors. Tiny new potato halves with medium spice accompanied. Cochinita Pibil, (pork leg stew,) was similar to stewed pork, shredded and flavored with mild spices. The meat was juicy, tender and flavorful. Warm tortillas were used for rolling the mixture. The three plates tested the kitchen's breadth... with the staff succeeding.


Possibly best of all were the three desserts. Paradise worth the wait. Papaya Candy was whole fruit cooked into sweet firm sweet chunks. Some of us ate meat plus the skin as it was flavorful and rather tender. A lovely caramel flan, Flan de Cajeta, was prepared quite properly, with no air bubbles resulting from too high oven temperature, yet had the classic crisp film on top.


Lastly offered was a duo of Helados and Sorbetos. Choose from passion fruit, tamarind and lime plus creamy vanilla, chocolate, cafe de olla and avocado. Part of the fun was choosing two which were disparate yet interesting in the combination of flavors and colors. Creative ordering!


On Saturdays around 7 pm during high season the restaurant features Los Frixoleros (Danny and Camila.) In 2008, El Arrayán was once again voted by Virtual Vallarta readers as the "Best Mexican Restaurant" in Puerto Vallarta for the 4th year in a row, and was recently awarded the AAA three diamond award, a rarity in Mexico.


El Arrayán is a place to visit often with friends and family, not only during Restaurant Week, but anytime, since the daily menu contains many exciting choices not seen elsewhere. Event catering and cooking classes are also available.

The author was supplied one choice in each of the 3 courses on the special Restaurant Week menu and this review is in no way connected to his independent restaurant guide, "Puerto Vallarta Restaurant Guide Beck's Best," where write-ups receive no compensation.
---
Restaurant Week continues through May 31st at some of the most recognized restaurants in Puerto Vallarta. For a list of participating restaurants and Restaurant Week 2009 reviews click HERE.
---
Come see why El Arrayán was voted Puerto Vallarta's favorite Mexican Restaurant the past four years in a row. Located at #344 Allende, just a short stroll up from the Malécon in El Centro, El Arrayán is open Wednesday-Monday (closed Tuesday) from 6 pm to 11 pm. For dinner reservations, please call (322) 222-7195.


Click HERE to learn more about El Arrayán.
Tell a Friend
•
Site Map
•
Print this Page
•
Email Us
•
Top