Puerto Vallarta Real Estate
Sherri Narro & Associates

Banderas Bay Luxury Real Estate Specialist
Puerto Vallarta Dream Homes • Sherri Narro • A.M.P.I. Broker and Consultant
Tel: (322) 228-0584 • US Tel (VOIP): 1-903-258-9690 • Email: sherri(at)puertovallartadreamhomes.com
Website: PuertoVallartaDreamHomes.com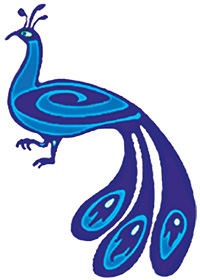 When you are serious about buying or selling exclusive property in the Puerto Vallarta and Punta de Mita areas, contact Sherri Narro and Associates.


Since 1997 Sherri has devoted her time to the pursuit of excellence in promoting outstanding properties and making sure buyers have a pleasurable experience when purchasing luxury real estate in Mexico. All clients receive special care and attention.


Since Sherri Narro and Associates is a discriminative company with only select listings, this guarantees very personal and individual service. Working with Sherri is more like working with family and all of her clients become her friends.


This one-on-one service reflects Sherri's expertise, knowledge and experience in the luxury real estate market. It is the devotion to her limited clientele that sets her apart from other local real estate agencies.


Sherri Narro is the exclusive Puerto Vallarta area representative of Leading Estates of the World and the area's longest-standing member of Who's Who in Luxury Real Estate. No easy task. It is her passion for publicity perfection that has garnered her this distinction.


Sherri and her husband, David, are both retired attorneys who ventured to Puerto Vallarta to relax, unwind and enjoy the beautiful surroundings. David is multi-talented, an expressive author and singer, who is active in the local Puerto Vallarta entertainment scene. Plus the couple is also involved with several non-profit organizations, giving back to the community.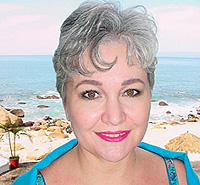 Sherri's idea of "fun" has always been admiring and working with beautiful homes in exotic locations, so establishing an exclusive boutique real estate company in Puerto Vallarta was a natural fit. Sherri is able to combine this love of beauty and architecture in an exclusive business to help you find your dream home. Sherri and David are their clients' peers and know what is expected in a tropical vacation or retirement home.


If you would like to learn more about exclusive Puerto Vallarta and Punta de Mita properties, visit PuertoVallartaDreamHomes.com.
---
Villa Paloma Blanca Offers the Simple Elegance of Ocean Side Living

Laura Gelezunas

Sitting atop a bluff overlooking La Cruz, Villa Paloma Blanca's collection of seven view-filled family and guest suites make it the perfect oceanfront escape. Part of the exclusive and gated Real del Mar community, this luxury villa fills you with a sense of being one with the environment.

---
Classic Beachfront Living at Villa Mareja Baja

Laura Gelezunas

Capture stunning views from the multi-faceted terrace and open-air rooms at Villa Mareja Baja. Situated right on Amapas Beach in lower Conchas Chinas, this classic Puerto Vallarta beachfront villa incorporates Mexican colonial style with modern touches and natural influences.

---
Villa Ipanema: A Casablanca Getaway in PV

Laura Gelezunas

Embracing three levels, Villa Ipanema showcases the beauty and brilliance of its extraordinary dιcor, plus captivating ocean and city panoramas. This is a unique home and a rare opportunity to own an exceptional piece of paradise in Puerto Vallarta, Mexico.

---
Villa Seagar: Luxury Living in Vallarta

Laura Gelezunas

Spending a great deal of time outside is the lure of Villa Seagar. With its generous living spaces and incredible views of Banderas Bay, Puerto Vallarta and the lush jungle terrain of the Sierra Madres, this Mexican Pacific-Style home epitomizes modern living on multiple levels.

---
A Seaside Condo with True Vallarta Spirit

Laura Gelezunas

With views stretching from Punta de Mita to Los Arcos, Condominium Las Palmares #203 offers stunning seaside living just 15 minutes south of downtown Puerto Vallarta. This three-bedroom condo also boasts an interior garden view and true Vallarta spirit, right on the beach.

---
Villa Soleada at Sierra del Mar

Laura Gelezunas

Take a virtual tour of Villa Soleada, a luxury home in the privileged residential community of Sierra del Mar. Just 10 minutes south of downtown Puerto Vallarta, this luxury home, with its breathtaking views of Banderas Bay, is a tribute to design, nature and a way of life.

---
Sleek Beach Condo in Puerto Vallarta

Laura Gelezunas

Las Palmares number 402 transports you to the sunny charms of oceanfront living. This luxurious condominium, overlooking a stretch of beach just 15 minutes south of downtown Puerto Vallarta, is a feast for the senses and awaits only you.

---
Majestic Villa Paloma Blanca

Laura Gelezunas

Recently built and decorated, Villa Paloma Blanca overlooks the Bay of Banderas, the La Cruz Marina and at night, you can see the city lights of Puerto Vallarta. These picture postcard scenes along with modern, tropical style make this luxury villa the perfect oceanfront escape.

---
Pacific Panoramas at Villa Mareja Alta

Laura Gelezunas

Just five minutes south of downtown Puerto Vallarta, Villa Mareja Alta epitomizes life on the sandy beach with view-filled rooms and comfortable styling. Located on Amapas Beach in lower Conchas Chinas, this splendid home revels in the splendor of the Mexican Riviera.

---
A Captivating Villa with Classic Styling

Laura Gelezunas

Take a virtual tour of Villa Mareja Baja, a classic beachfront villa perfectly situated on Amapas Beach in lower Conchas Chinas. With its glorious panoramas, unique styling and superb location, it's the perfect place to get away from it all.

---
Seaside Condo Living in Puerto Vallarta

Laura Gelezunas

The Banderas Bay area provides real estate buyers with many options, but if you are looking for exclusive property in Puerto Vallarta, look no further than Condominium Las Palmares #203, where luxurious seaside living and sensational views await you.

---
Tell a Friend
•
Site Map
•
Print this Page
•
Email Us
•
Top