Vallarta Living
Banderas Bay Pet Parade

PVNN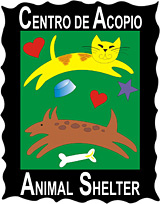 At the Puerto Vallarta Animal Shelter (El Centro de Acopio) there are dozens of lonely pets waiting for a super owner. When you open your heart and your home to a stray, they really do show their appreciation for the rest of their life! Ask anybody who has adopted a pet, and they'll swear the bond they've formed with their rescued pal is as deep as they come.


If you have a little extra love to give, former street animals can be your new best friend. Animal adoptions at the Puerto Vallarta Acopio Animal are free and the shelter will administer all of the vaccinations necessary to protect your new pet against diseases for a small fee.


The Acopio is also a place where animal-loving tourists may visit animals, understand the adoption options offered, and receive information and the proper documentation for adopting a pet to take back home.


The Puerto Vallarta Animal Shelter, Acopio Animal, is open every Mon-Fri from 9 am to 2 pm. Adoptions take place every Thursday between 10 am and 2 pm. For more information, call the Centro de Acopio (PV City Animal Center) at [322] 293-3690. Liliana speaks some English and the Shelter Director, Dr Guevara, speaks Spanish.

• B E L O W T H E F O L D •
SPCA & Purr Project Event at The Boutique Theatre

Nicole Martin

On Wednesday, January 19, 2011 at 7:00 pm, The Boutique Theatre will present 'An Evening with Ellen Langer' - a Charity Event to benefit two Puerto Vallarta non-profit organizations that support animal rights: the SPCA de PV and Purr Project, a no-kill shelter for cats and kittens.

---
No Way José! and the PuRR Project Join Forces to Raise Funds for Cat Shelter

Patrick Harrison

The first night of Mexican Lotería at No Way José! was a puuuuuurfect success as more than 30 people came out to raise funds for our local no-kill cat shelter, the PuRR Project (formerly known as Pet Heaven.)

---
Can You Travel With an Animal? You Bet!

Nicole Martin

Many folks vacation to Puerto Vallarta and during their stay and a homeless cat or dog is found! What do you do? Take it home with you of course! Here are a few tips as to what steps should be taken to make sure your new family member receives the frequent flyer miles he/she so deserves.

---
Experts: Ancient Mexicans Crossbred Wolf-Dogs

Associated Press

Mexican researchers say they have identified jaw bones found in the pre-Hispanic ruins of Teotihuacan as those of wolf-dogs that were apparently crossbred as a symbol of the city's warriors.

---
PuRR Project Christmas Adoption Program

Julie Bunker

This Christmas, instead of buying toys for your kids, why not consider what the addition of a cat or kitten would do for your family? PuRR Project, formerly Pet Heaven, has oodles of adorable felines patiently awaiting their 'Forever Homes' - and kittens make the puRRfect gift!

---
5th Annual Pet Picnic a Howling Success

Laura Gelezunas

Over 40 dogs and close to 100 humans had a howling good time at the 5th Annual Pet Picnic. The patio at Daiquiri Dick's restaurant continues to host this animal lover's annual event, which took place this year on December 4th, and raised around $20,000 pesos for Ayuda a los Animales.

---
Adopt a Kitty this Christmas – it's the Purrfect Gift

Julie Bunker

This Christmas, adopt a Kitty – it's the puRRfect gift! PuRR Project, formerly Pet Heaven, a non-Profit no-kill shelter that provides homeless felines a recuperative stay with the ultimate goal to adopt them out to loving homes, is holding adoption events at several Banderas Bay area locations.

---
Calling All Vets & Animal Lovers: Christmas Pet-a-Thon at Blake's Sports Bar

Roberta Rand

Blake's Sports Bar and Vida Animal de Bahía Banderas (VABB) will host a Christmas Pet-a-Thon from noon to 7 pm on December 4th. Donations of money, veterinary supplies and pet food will be collected for Purr Project, PV Animal, SPCA, PEACE, Paraíso Felino and the Puerto Vallarta animal shelter.

---
Mexican Loteria at No Way José!

Julie Bunker

Looking for something new and different to do? Stop by No Way José! for Happy Hour on the 2nd and 4th Thursday of each month from 4:30–7 pm and play Mexican Lotería. The first games will be played on December 9th with proceeds benefitting PuRR Project, a Puerto Vallarta no-kill cat shelter.

---
Pet Heaven Changing Name to PuRR Project

Julie Bunker

Pet Heaven is changing it's name to PuRR Project! We have gone through a few rather difficult changes in recent months. So in an attempt to make 'change' something positive for us, we've changed our name, launched a new website and have some upcoming events planned that you won't want to miss!

---
Fifth Annual Pet Picnic at Daiquiri Dick's

Laura Gelezunas

The dogs get the best seat in the house at the fifth annual pet picnic. Don't miss your chance to share a great afternoon of food and fun at Daiquiri Dick's restaurant starting at 11AM on December 4th.

---
Owners Face Tough Choices Concerning Their Pets' Lives
Sherwood Ross

Over the past 20 years, dogs have made their way from back yard kennels into the homes of American families as never before and are a part of the family. To some owners, their dogs are considered as important as a child in their lives.

---
Join Pet Heaven for World Animal Day Fun

Nicole Martin

Pet Heaven is proud to participate in the Puerto Vallarta World Animal Day celebration led by Association Vida Animal Bahía de Banderas on Sunday, October 3rd. If you are currently in Vallarta – please consider participating with us – it is SURE to be a fun evening!

---
Pets and Puerto Vallarta Real Estate Options

Tere Kimball

As more and more people move to the Bay of Banderas, many are empty nesters, baby boomers and retirees who have animals and love them almost as if they were their children. As a result, many home buyers are basing their purchase decision on whether or not the development accepts pets.

---
Vallarta Celebrates World Animal Day

Ana Sarmiento

On Sunday, October 3rd the Association Vida Animal Bahía de Banderas will gather at 6:30 pm at the arches of the Puerto Vallarta Malecón to celebrate World Animal Day, an event that is celebrated worldwide on October 4th. We invite all Banderas Bay area citizens to attend this fun family event.

---
Those Burned Kittens at Pet Heaven - How are They Doing?

Julie Bunker

You never know when a 'situation' will pop up and change your life forever, but one did pop up for me during June of this year when three burned kittens were found wandering around on the dirt road at the turn-in to Pet Heaven, a no-kill cat shelter just outside of Puerto Vallarta.

---
Pet Heaven Adoptions at Blakes Sports Bar

Nicole Martin

Pet Heaven invites to you to Blake's Sports Bar to see the cats and kittens available for adoption on Saturday, August 28th from 12–3 pm. Located at Villas Vallarta in Plaza Genovesa, Blake's has found wonderful 'forever homes' for Pet Heaven felines in the past - so come on down!

---
Mexico Dog Owners Urged to Dispose Pets' Excreta

IANS

Mexico City - The Mexico City government has urged dog owners to remove their pets' excreta from roads when they take them out as it was spreading a foul smell and causing health risks.

---
Unwanted Cats Find Love at Pet Heaven

Nicole Martin

Nicole Martin visits Pet Heaven, a no-kill shelter located just outside of Puerto Vallarta where homeless felines roam free. Dedicated to the health and well-being of homeless and unwanted cats and kittens, rescues are given a safe home, health care and love while waiting for 'forever' homes.

---
Repeat Performance: Pet Heaven Adoptions to Set Up at Blake's Sports Bar

Julie Bunker

Pet Heaven had great luck a couple of weeks ago adopting out cats and kittens at Blake's Sports Bar – so why not do it again? If you are in the area (Hotel Zone at Villas Vallarta) on Saturday, July 24th from noon until 3 pm be sure to stop by to see the offerings.

---
Pet Heaven and PEACE Work to Find Homes for Felines

Nicole Martin

Pet Heaven, a local and very unique no-kill cat shelter, is holding an adoption with P.E.A.C.E. on July 17th from 9 am to 1 pm at the Mega Comercial Mexicana supermarket in Bucerías. Come out to see the great selection of both kittens and very lovable adult cats available for adoption.

---
Help Prevent Animal Suffering – Volunteers Needed

Becci Burchett

From July 3-August 14th, PEACE, a local non-profit that works to reduce the number of poisoned, starving, and abandoned dogs and cats in Puerto Vallarta and its surrounding communities, will be holding free mobile spay and neuter clinics at various locations around the bay. Volunteer today!

---
Pet Heaven Holds Adoptions Throughout Vallarta

Julie Bunker

Pet Heaven, a non-Profit no-kill shelter that provides homeless cats and kittens a recuperative stay with the ultimate goal to adopt them out to loving homes, is currently holding adoption events at locations throughout the Banderas Bay area.

---
Mexico City Bikers Bare All for Animal Rights, Environment

Associated Press

Environmental and animal rights activists are cycling through Mexico City naked. Almost. The protest Saturday also was intended to promote cycling in one of the world's biggest, most polluted cities.

---
Pet Heaven Continues Its Good Work

Julie Bunker

Recently, three kittens - BURNED – were found wandering around on the dirt road at the turn-in to Pet Heaven, a no-kill cat shelter just outside of Puerto Vallarta. Under the circumstances, the kittens could not have been in a better place than just outside of the shelter's fences.

---
Puerto Vallarta Animal Rights March

DestinationPEACEMexi

An international animal rights march took place in Puerto Vallarta, along with many other cities in Mexico and the world.

---
Animal Rights Gathering at Los Arcos

Nicole Majewski

On Saturday May 29th, PV Animal, Help Paws, SPCA de PV and PEACE along with other Banderas Bay area civil associations and community members are coming together at 10 am at Los Arcos on the Malecón for a peaceful gathering in the name of animal rights. If you'd like to join in, please wear white.

---
The Search for Paco - Dog Lost By Delta Airlines - Continues

Sharon Seltzer

Volunteers in Mexico City were on the ground combing the streets within 24 hours of being notified about the disappearance of Paco - the homeless dog rescued by a college couple visiting Puerto Vallarta and then lost by Delta Airlines while he was being transported to the U.S.

---
Hacienda Palo Maria Hosts Glamorous Fund Raiser

Laura Gelezunas

Last week's 'Reach For The Stars' dinner at Hacienda Palo Maria in Puerto Vallarta was a huge success for everyone involved. ll monies raised for PEACE and the SPCA, both local non-profits focused on companion animals. Over $500,000 pesos was raised.

---
Where's Paco? Dog Lost on Flight, Delta Offers $200

Scott Mayerowitz

There are few travel nightmares worse than having the airlines lose your luggage, but for Josiah Allen something a lot more personal didn't make the trip home with him: his dog Paco.

---
Animals' Right to Privacy Denied by Documentary-Makers
Cat Bartman

Animals' right to privacy is being denied by makers of television wildlife documentaries according to new research.

---
PEACE and SPCA de PV Reach for the Stars

Gretchen DeWitt

A fundraiser benefitting PEACE free spay/neuter clinics in Puerto Vallarta and the SPCA de PV will be held at Hacienda Palo Maria on May 8th. The evening begins at 6:30 pm and includes cocktails, live music, a four course gourmet dinner, entertainment, a live auction and dancing under the stars.

---
Slobbery Kisses from 'Man's Best Friend' Aid Cancer Research

Steve Yozwiak

Fido's wet licks might hold more than love. They could provide the DNA keys to findings new treatments for rare cancers and other diseases in both dogs and human patients.

---
Banderas Bay Area Spay and Neuter Clinics

Nicole Majewski

Part of the PEACE non-profit organization, Ayuda a los Animales responds to the challenges of the unwanted pet population in Mexico through aggressive spay/neuter programs, education and adoption. From April 7-July 24, their mobile spay and neuter clinics will be held in locations around the bay.

---
6th Puerto Vallarta Dog Show a Success

Pamela Evans

Thanks to the enthusiasm of its sponsors as well as that of the dozens of participants in the Sixth Annual Perretón (Puerto Vallarta Dog Show), a chain of successes continued unbroken for the philanthropic nonprofit organization P.V. Animal last Sunday, March 28th.

---
Bus Tour of Pet Heaven on March 20

Julie Bunker

Pet Heaven, the no-kill cat shelter here in Puerto Vallarta, Mexico, is having it's 2nd Annual Bus Tour on Saturday, March 20th. Come and join the fun, and see our very unique cat shelter – where the cats roam free on the grounds - have a little lunch, and you just might win a raffle prize!

---
6th Annual Puerto Vallarta Dog Show

Pamela Evans

The family event of the season is almost here! The Sixth Annual Puerto Vallarta Dog Show, Perrotón, will take place on March 28, 2010 at Los Mangos Library. You, your kids, and of course, your best friend can enjoy a fun-filled day of activities that begin at 8 am with a 1K master-and-dog race.

---
More Pet Heaven Improvements - A Kitten Nursery!

Julie Bunker

Pet Heaven, a no-kill cat shelter located on a 1/2 acre parcel of land just outside of Puerto Vallarta, has recently completed the clinic remodeling, and is now in the process of remodeling one of the bungalows into a home 'for kittens only.'

---
2010 Painting Workshop Exhibition Benefits the SPCA - Puerto Vallarta

Mary Ellis

Director Lucille Shipley and 18 local artists are holding their annual workshop exhibition on February 13th & 14th from 2-6 pm at the workshop studio on Calle Zaragoza #414 (next door to the Casa Kimberley pink bridge). 10% of ALL sales will be donated to the SPCA - Puerto Vallarta.

---
'Survival of the Cutest' Proves Darwin Right

University of Manchester

Domestic dogs have followed their own evolutionary path, twisting Darwin's directive 'survival of the fittest' to their own needs – and have proved him right in the process.

---
2010 Lucille Shipley Workshop Exhibition

Mary Ellis

Director Lucille Shipley and her workshop participants are having their annual workshop exhibition on Saturday & Sunday February 13th & 14th from 2-6 pm at the workshop studio on Calle Zaragoza. Maestras Lucille and her artists will be donating 10% of ALL sales to the SPCA Puerto Vallarta.

---
A Dad's Point-of-View: A Man and His Dogs

Bruce Sallan

When I was a child, my mother brought home a little dog that was so small that she carried it in her purse. Fully grown, she weighed maybe 7 pounds. However, I always wanted a bigger dog. Like Lassie or Rin Tin Tin. Little dogs belong to girls or Paris Hilton, not to men...

---
Animal Lovers Celebrate Their Work Toward a Kinder World

Pegeen White

More than one hundred and twenty very well intentioned and generous people attended the SPCA-PV's Evening Under the Stars fund raiser at Hacienda San Angel on November 28th, resulting in the organization's most financially successful event ever.

---
Rapid Increase in Law School Animal Rights Courses Reflects Growing Public Awareness

Sherwood Ross

The number of law schools offering courses in animal rights has increased from nine to nearly 100 in this decade, reflecting a rising tide of public concern over animal well-being.

---
Who Lets The Dogs Out? - Daiquiri Dick's 4th Annual Pet Picnic

Laura Gelezunas

Offering Puerto Vallarta visitors and pet owners the opportunity to have some fun for a worthy cause, and dogs a chance to strut their stuff, the 4th Annual Pet Picnic will be held at 11 am on Saturday December 5th at Daiquiri Dick's restaurant.

---
Halloween Pet Parade, Saturday, Oct. 31

Pegeen White

Come down to Epoca Restaurant at the end of Aquiles Serdan on Los Muertos Beach, with or without a pet in costume Saturday, Oct. 31, and enjoy the First Annual SPCA-PV Pet Parade. Instigated by dog lovers for dog lovers it is going to be an exciting and happy time.

---
Pet Heaven: For the Love of Cats

Paloma Bartz

Our kitties didn't ask for the tough life they were born into. Irresponsible pet owners doom so many kitties to a short life of pain and suffering. Pet Heaven of Puerto Vallarta is rescuing these innocent animals and giving them a safe home and health care and love.

---
August 2009 PEACE News & Clinic Updates

Gretchen DeWitt

There's lots going on at PEACE this summer. Here's what happened at the PEACE/Ayuda a los Animales mobile spay and neuter clinic that took place in Las Palmas Nayarit from August 18-21, plus PEACE news and upcoming clinics.

---
Renowned Canine Researcher Puts Dogs' Intelligence on Par with 2-Year-Old Human

Pam Willenz

Although you wouldn't want one to balance your checkbook, dogs can count. They can also understand more than 150 words and intentionally deceive other dogs and people to get treats, according to psychologist and leading canine researcher Stanley Coren.

---
Mr. President, Spare That Fly

Associated Press

The group People for the Ethical Treatment of Animals wants the flyswatter in chief to try taking a more humane attitude the next time he's bedeviled by a fly in the White House.

---
Bringing Your Pet to Mexico Just Takes Proper Planning

Tom Budniak

Many people wouldn't dream of traveling or moving to Mexico without the family pet. After all, it's a member of the family too! You can bring your pet or pets with you, but you must do some planning before hand.

---
Ayuda a los Animales Lending a Paw

Laura Gelezunas

Between volunteer training and education and high-volume spay and neuter clinics, Ayuda al los Animales offers a lot of assistance and opportunities to help Banderas Bay area animals and people.

---
3rd Annual Picnic - A Howling Good Time

Laura Gelezunas

A postcard setting, great food and time spent with your best four-legged friend... There's no better way to spend a Saturday afternoon, and the third annual Pet Picnic, held at Daiquiri Dick's Restaurant on December 6th was a dog gone good time.

---
Dying to Show Support for Animal Rights? PETA's Themed Coffins

Tim Korte

For animal rights activists, sticking up for furry or feathered critters is a way of life. Now it can be a way of death, too.

---
True Dog Lovers in Vallarta

Jean Caha

On Thursday, November 20th, Daisy and I spent a wonderful day at the beach. She performed tricks for people and showed off just how smart she was. We arrived back to our rental unit at approximately 8 pm. Within fifteen minutes she was gone.

---
Paraiso Felino Cat Food and Supply Drive

Janina Erban

Paraiso Felino in Puerto Vallarta is having a cat food and supply drive from November 17-22. Any supplies such as cat food, litter, flea and deworming medicine, or any other pet supply or product you wish to donate are welcome.

---
A Quick Q&A with the Dog Whisperer

Andrew Williams

Cesar Millan has won a cult British following through his canine-training antics in TV show The Dog Whisperer. Millan, who went to the US as a non-English-speaking Mexican illegal immigrant, manhandles the mutts and regularly insists: 'I'm not being aggressive, I'm being dominant.'

---
Peru Offers National Hairless Dog to Obamas

Associated Press

Completely bald and older than the Incas, the Peruvian hairless dog seems like an odd fit for the White House. But Peruvians are mindful of President-elect Barack Obama's preference for a hypoallergenic breed due to his daughter Malia's allergies.

---
Daiquiri Dick's is Going to the Dogs

Laura Gelezunas

Offering Puerto Vallarta visitors and pet owners the opportunity to have some fun for a worthy cause, and dogs a chance to strut their stuff, the 3rd Annual Pet Picnic will be held at 11 am on Saturday December 6th at Daiquiri Dick's restaurant.

---
Chihuahua Stars Rushed to Rescue Pampered Pooches

World Entertainment News

Actress Piper Perabo and the cast of new family film Beverly Hills Chihuahua turned into dog rescuers on the set of the film when floods threatened to drown their pampered pooch co-stars.

---
City Uses DNA To Fight Dog Poop

Reuters

Under a six-month trial programme launched this week, an Israeli city is using DNA analysis of dog droppings to reward and punish pet owners.

---
Dog Hypnotist: Meet the Leading Man for Owners

Sandra Dick

Familiar to dog owners who have witnessed his ability to train seemingly unmanageable pets, Marco – known as the Mexican Dog Whisperer – is now keen to pass on another of his skills, a hypnotic technique that turns an over-excited or aggressive animal into a whimpering softie.

---
Puerto Vallarta Cat Crusaders

Laura Gelezunas

There are an estimated 100,000 stray cats in the Puerto Vallarta area, most of which are starving, unloved and unwanted. BanderasNews videographer, Laura Gelezunas shows us how two cat crusaders are alleviating some of the suffering.

---
Mans Best Friend Sniffs Out Pirated DVDs

CNN-IBN

Pirated discs are abundant in Mexico which has over 50,000 illegal selling outlets making it difficult to crackdown on the racket. But now the Mexican Police is using dogs to sniff out pirated DVDs.

---
Swingin' Sixties Party at Casa Kimberly

PVNN

On Saturday May 3rd, a Swingin' 60's party to benefit the SPCA of PV will be held at Casa Kimberly. Don't miss your opportunity to take one last look at Liz Taylor's and Richard Burton's former home before it becomes a luxury boutique hotel.

---
Help Your Dog Feel Young Again!

ABC Video

Is your dog feeling blue? Less vital than he used to be? If your pet is suffering from Canine Erectile Disfunction, Bonerol may be exactly what the doctor ordered.

---
Hairless Hounds: Healers Too?
Lauren Cahoon

These Mexican hairless dogs, known as the Xoloitzcuintli, were revered by the Aztecs who believed they could protect people and heal their pain. It's a myth that our modern age has debunked. But while this naked canine is anything but ordinary, some owners continue to claim their Xolos' charms extend to a spiritual level.

---
Mexico Dog Sculptures Removed on Protest

Associated Press

Sculptures of Chihuahua dogs wearing traditional outfits were yanked from a stop along Mexico's Copper Canyon railway after protests from Tarahumara indigenous groups that found them offensive, a state official said Thursday.

---
A Dog Gone Good Night at Banana Cantina

Debbi Egan

Last Wednesday's Charity Night at Banana Cantina went to the dogs (and cats) with hosts Cathy Gordon and Heather Wilson raising money for the SPCA of Puerto Vallarta. Be sure to stop by tonight at 7 pm to help us raise funds for AUTISM02.

---
¡Vive la SPCA de Puerto Vallarta!

Barbara Bode

Hot tea, high fashion and warm hearts shared a special Valentine's Day at Puerta del Cielo in downtown Puerto Vallarta. Over 70 attended this sold-out event sponsored by La Sociedad Protectora y Compasiva por Los Animales de Puerto Vallarta (SPCA of PV).

---
Poodles, Canaries, Turtles Blessed in Mexico

Catherine Bremer

In a tradition carried out each year in a handful of Catholic countries, Mexicans dressed up pets in vibrant frocks and tied ribbons on their ears so they could be sprinkled with holy water by a priest reading a special animal prayer.

---
Flying the Fido-Friendly Skies

Tracie Laliberte-Bailey

My dog and I just returned from an exotic travel adventure. After spending an exhilarating week rolling in the sand and dog-paddling in the surf on the Yucatan coast, I can see why the celebrity lifestyle includes the luxury of vacationing with four-legged friends.

---
2nd Annual Pet Picnic was Dog Gone Wild!

PVNN

Over 70 people and their pets had a dog gone good time at Daiquiri Dick's 2nd Annual Pet Picnic, and BanderasNews videographer Laura Gelezunas was there to catch all of the tail-wagging action.

---
Doggie Day at Daiquiri Dick's

Laura Gelezunas

On Saturday, December 8th, Daiquiri Dick's Restaurant in Puerto Vallarta will once again be "going to the dogs" as they host the second annual Pet Picnic to benefit Ayuda a los Animales, part of the PEACE charity association.

---
Vallarta Volunteer Vacation Memories

PVNN

A sixteen-year-old visitor tells how volunteering for the Ayuda Los Animales free animal spay and neuter clinic run by Molly Fisher's non-profit organization, PEACE, was one of the greatest, most rewarding experiences of her life.

---
Tell a Friend
•
Site Map
•
Print this Page
•
Email Us
•
Top