Vallarta Living | Community Services
SETAC GLBT Community Center, Puerto Vallarta
Providing Essential Services in Puerto Vallarta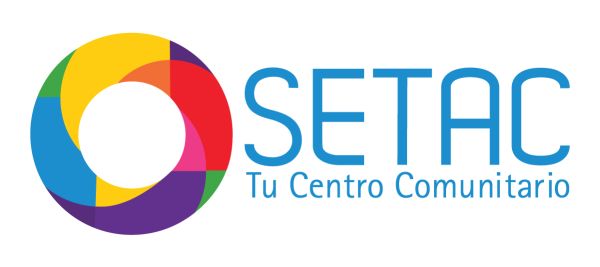 Centro Comunitario SETAC Puerto Vallarta
• Calle Aldanaca 178 #4-A, corner of Viena • Colonia Versalles Tel: (322) 224-1974 Email:
paco(at)setac.com.mx
• Website:
setac.com.mx

In August 2009, the SETAC Community Center officially opened in a quiet area of Old Town Puerto Vallarta to provide essential services to the GLBT community, including physical and mental health treatment and referrals, education, and recreation, in a safe and discrimination free atmosphere.


SETAC Today
Thanks to all of the businesses and individuals who have helped us help so many, the SETAC Community Center recently moved to Calle Aldanaca 178 #4-A on the corner of Viena in the Colonia Versalles neighborhood of Puerto Vallarta.


Drop-In Center
Scheduled to open soon, The SETAC drop-in center will be a place to be home away from home. A place to relax and read a book, talk to friends, use the Home Gym, Computers & WiFi...Need a kitchen? A shower? Help with a resume? Just ask!


For Me... For You... For Everyone
We are in many meeting places, bars, clubs & other establishments to distribute preventive devices such as condoms & lubricants to all sectors of the population, as well as brochures to help educate about the related dangers.


Positive Living
The SETAC Center supports people living with HIV through:
• Assistance with fees & laboratories not covered by Seguro Popular
• Transportation and lodging to patients who require CAPASITS
• Support with medication and/or supplements not covered by Seguro Popular


Donate Milk
Breast milk is a potential transmitter for HIV. We support infants born to mothers living with HIV by providing milk substitutes for babies for up to 2 years, or more.


On Time, There's Time
By providing and encouraging readily available free testing, we help people living with HIV before they present symptoms, thereby reducing the spread of HIV.


S.O.S. Adherence:
Through an antiretroviral bank, we offer support to people who, for different reasons, do not receive their medication on time from health institutions. This service is also provided to foreigners who decide to extend their stay in Puerto Vallarta and do not have the necessary meds to do so.


SETAC Tomorrow... with your continued support
Our new larger location in Fluvial Vallarta will allow us to offer greater convenience and privacy to those we help, while expanding upon the services we currently provide.


Women Talking to Women
This new project aims to empower women as volunteer leaders and help them to talk with other women about HIV and Sexually Transmitted Infections.


English Classes
Through ongoing business sponsorships, we plan to continue offering English classes free of charge for those who will benefit most.


Psychological Services
Limited counseling services are currently offered in a group or private setting. We hope to expand upon availability.


Walk-in Clinic
We are currently seeking business or private sponsorship to offer medical clinic services at the center. This will allow us to offer care focused on the community we serve, where otherwise awkward questions can be addressed.

For more information about the SETAC Community Center and the services offered, please visit setac.com.mx or contact Paco Arjona at (322) 224-1974 or paco(at)setac.com.mx.
• B E L O W T H E F O L D •
Mexico to Launch PrEP Pilot Program in Four Cities

Paco Ojeda

Mexican health authorities announced that an HIV profilaxis pre-exposition program (PrEP) will be launched in four cities in Mexico, during the first quarter, 2018. Puerto Vallarta is among those cities, and SETAC will bring this powerful HIV prevention tool to the Banderas Bay area.

---
World Aids Day: HIV Prevention in Latin America

Marie Callan

A new report from PAHO and UNAIDS says that expanding access to all HIV prevention options would reduce the number of new cases of HIV in Latin America. Here in Puerto Vallarta, SETAC is dedicated to HIV education, detection & prevention. Here's how you can help.

---
HIV-AIDS Community Center Announces Red Ribbon Gala

Paco Ojeda

SETAC, Puerto Vallarta's HIV-AIDS Community Center, has announced 'Red Ribbon Gala - A World Without AIDS for our Children,' an extraordinary fundraising event set to take place at Casa Karma Boutique Resort on Thursday, December 7, from 6 to 10 pm.

---
Linda's Nail Lounge's Offers Special to Benefit SETAC

Paco Ojeda

There is never a bad moment to pamper oneself with a relaxing mani-pedi delivered by a skilled beautician using state-of-the-art equipment. That said, César Ríos of Linda's Nail Lounge is offering a special promotion benefiting Vallarta's SETAC Community Center that you can't miss.

---
SETAC Begins Training for PrEP Program in Puerto Vallarta

Paco Ojeda

SETAC has begun training to perform fourth-generation HIV, and hepatitis B, hepatitis C, and chlamydia rapid screening tests in Puerto Vallarta. These tests are part of the Pre-exposure prophylaxis (PrEP) program the renowned community center will begin during the 4th quarter, 2017.

---
Easter Bonnet Brunch Features Creative Mexican Cuisine

Kennedy Furtado

Taste Restaurant at Casa Cupula is pleased to announce the 4th Annual Easter Bonnet Brunch on Easter Sunday, April 16. This year's Brunch, which offers all you can eat for $399 pesos, will benefit SETAC, Puerto Vallarta's LGBT community center dedicated to fighting HIV/AIDS.

---
Daniel Arzola Designs to Grace Vallarta Pride T-Shirts

Diego Sanchez

Vallarta Pride 2017 will celebrate its 5th edition from May 21 to 28 under the theme 'Together with Pride.' The designs of activist and visual artist Daniel Arzola will give color to the festival's official shirts, which will be part of the fundraiser for the 'PrEP in Puerto Vallarta' campaign.

---
Easter Bonnet Brunch at Casa Cupula to Benefit SETAC

BanderasNews.com

An annual tradition in Puerto Vallarta, Casa Cupula's Easter Bonnet Party and Brunch is set to take place at Taste Restaurant on Sunday, April 16. Proceeds will support SETAC's commitment to fighting HIV/AIDS through the distribution of the PrEP pill to at-risk individuals in PV.

---
How You Can Support SETAC's Fight Against HIV in PV

Casa Cupula

For many years, much of the gay community in the US has had access to PrEP (Pre-exposure prophylaxis) which basically means taking a Truvada a day to prevent HIV. Unfortunately, due to cost, this has been unavailable to PV residents. Here's how you can SETAC help bring PrEP to Vallarta.

---
Eighth Annual 'Patotón' Fundraiser for SETAC Center

Marie Callan

Come out to the Boana Torre Malibu poolside terrace on February 22 from 7-11 pm for an unforgettable evening of fun and friendship at the 8th 'Duckaton' Fundraiser for the SETAC Community Center. You'll enjoy live entertainment, free food, an open bar and more - for a good cause!

---
Broadway Cares / Equity Fights AIDS Supports SETAC

Paco Arjona

On Monday, January 16, the SETAC Community Center was honored by a visit from Mr. Tom Viola, the Director of Broadway Cares / Equity Fights AIDS, a nonprofit, grant-making organization that year after year has supported SETAC's commitment to fighting HIV/AIDS in Vallarta.

---
Vallarta Pride 2017 to Support SETAC's Fight Against HIV

Banderas News Team

The Vallarta Pride organizing committee has prepared a renewed Gay Pride Festival with new proposals that they're sure you'll love, as in 2017 the event will support a social cause that is important to the community: prevention of HIV/AIDS through the distribution of the PrEP pill.

---
Dionisio Theater Group Performance to Support SETAC

Banderas News Team

Proceeds from Dionisio Theater Group's August 19 performance of 'La Ley del Ranchero' at Act II STAGES will be donated to the SETAC community center, which is dedicated to HIV education, detection, prevention and medical services in Puerto Vallarta and the greater Banderas Bay area.

---
Pulpito Drag Derby Doubles Fun, Attendance, Profits

Amapas Neighborhood Association

Thanks to many generous sponsors and great crowd participation, the third annual Pulpito Drag Derby, which kicked off the 2016 edition of Vallarta Pride, netted $50,200 pesos for street improvements and lighting in the Pulpito area, plus an additional $5,000 pesos for the SETAC Community Center.

---
'Semana Santa Protegida' to Distribute 50,000 Condoms

BanderasNews.com

On March 24 and 25, Semana Santa Protegida booths will be set up on the Holiday Inn and Las Glorias Beaches, the Municipal Building in downtown Vallarta and at Plaza Lázaro Cardenas, where volunteers will be performing free HIV rapid tests and providing free condoms and STD information.

---
March 6 Pool Party at Hotel Mercurio to Support SETAC

Paul Crist

On Sunday, March 6, Hotel Mercurio will be donating 50% of the total proceeds from their 'Beers, Boys & Burgers' party to SETAC, Puerto Vallarta's local community center and HIV/AIDS service nonprofit. The SETAC crew will also be there promoting their upcoming Duckaton 2016.

---
Seventh Annual 'Patoton' Fundraiser for SETAC Center

Ismael Mendoza

On March 9 from 7-11 pm you can have fun while supporting Puerto Vallarta's SETAC Community Center at the 2016 Duckaton on the Boana Torre Malibu's pool side terrace. You'll enjoy live music and entertainment, free food, an open bar, and great prizes - all for a good cause!

---
2015 SETAC Toy Drive for CAPASITS' Christmas Posada

Marie Callan

SETAC is conducting a Toy Drive to benefit the children of families impacted by HIV/AIDS in Puerto Vallarta through Dec. 15. You can help put smiles on the faces of children who otherwise may not have a Christmas due to familial health challenges by donating a toy this year.

---
SETAC Community Center's Give Milk, Give Life Project

Alonso Islas

The SETAC Community Center encourages the Puerto Vallarta community to join their 'Give Milk, Give Life' campaign, which helps HIV positive mothers feed their young children without the risk of infecting them with the virus. Baby Formula is being collected Nov. 16-30. Please donate!

---
SETAC Community Center's Baby Formula Donation Program

Alonso Islas

There is no greater joy for a woman than to have a healthy baby... especially an HIV-positive mother. These mothers are unable to feed their children for fear of passing on the virus that causes AIDS. SETAC's 'Amar es Gestar con Salud' program helps meet this need in Puerto Vallarta.

---
Daiquiri Dick's Supports SETAC's Give Milk Program

Laura Gelezunas

While the city celebrated Vallarta Pride 2015, Daiquiri Dick's Restaurant took the party one step further and decided to give back to the community. During the 9-day event, the restaurant raised $1500 pesos for the SETAC Center's 'Give Milk' program.

---
Daiquiri Dick's Supports SETAC with Vallarta Pride

Laura Gelezunas

This year's theme for Vallarta Pride is 'A Celebration of Unity,' so Daiquiri Dick's Restaurant will be participating by offering a refreshing cocktail as a special and donating a percentage of the proceeds to SETAC, Puerto Vallarta's LGBT Community Center.

---
SETAC Opens La Casita for HIV Patients and Families

Banderas News Team

Although not yet furnished, the SETAC Community Center's 'La Casita,' a Community House in Puerto Vallarta for HIV patients, is partially operational and currently providing shelter to an entire family in need of emergency services.

---
In & Out of the Luchador Ring Raises $16,000 for SETAC

Banderas News Team

On March 21, Piñata PV Guest House owners David Tovar and Ronnie Lee, who are known for their community volunteer work, hosted a unique event to raise money for SETAC, Puerto Vallarta's LGBT Center, and their two new community projects.

---
PV's LGBT Businesses & Friends Support the Community

BanderasNews.com

Puerto Vallarta's LGBT businesses and friends have been busy giving back to the community in 2015. GAYPV Magazine gives us a summary of some of the things they've done to date, and some ongoing opportunities to give to those in need.

---
6th Annual SETAC Duckaton Bigger & Better Than Ever

Marie Sanchez

Foot stomping, hand clapping, and outburst of cheers were ongoing throughout the 6th Annual Duckaton held on the poolside terrace of Boana Torre Malibu on February 25. The charity event raised about $120,000 pesos to help SETAC continue their fight against AIDS in Vallarta.

---
Dine for a Cause with Broadway Bares at Casa Cupula

Don Pickens

By special arrangement with Broadway Cares/Equity Fights AIDS organization of New York, Casa Cupula will screen their most recent Broadway Bares show 'Rock Hard,' on March 14 at Taste Restaurant. The dinner event will be to benefit SETAC, Vallarta's LGBT community center.

Site Map
•
Print this Page
•
Email Us
•
Top