Founder of Puerto Vallarta Real Estate Buyers' Agents
a profile of Jim Scherrer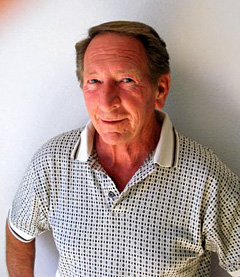 Jim Scherrer is a retired entreprenuer from Houston with an engineering degree and business background.


As a result of owning property in Vallarta for more than 25 years and living here as a permanent resident since 1997, Jim recognized the Banderas Bay area's obvious need for a real estate firm that would act in the best interest of foreign buyers, so he founded Puerto Vallarta Real Estate Buyers' Agents (PVREBA.)


As the name implies, PVREBA is a real estate company that takes a revolutionary approach to the Puerto Vallarta real estate market by exclusively serving the needs of North American buyers.


Members of the PVREBA team are all well educated, experienced, retired North Americans who have resided in Vallarta for many years and want to share their knowledge and experience with other North American baby boomers who are considering retiring south of the border.


PVREBA's goal is to introduce North Americans to Vallarta, show them properties that meet their needs and budgets and, in the event that they find their dream retirement residence, assist them through the foreign buying process.


Acting exclusively as a buyer's agent, PVREBA has no listings and nothing to sell. Since the company's ultimate objective is to share a piece of Paradise with fellow North Americans, there is absolutely no charge to the buyer for their services – all payments to PVREBA are made by the property listing agents.


Jim utilizes his experiences and extensive knowledge of the Banderas Bay area to write informative and entertaining articles regarding travel to and retirement in Vallarta. His mission is to dispel any and all misconceptions about living in Mexico and to update retiring North Americans as to the many changes that have occurred and continue to occur in and around Puerto Vallarta, Mexico.


PVREBA's main office is near downtown Puerto Vallarta at Paseo de las Conchas Chinas #135. For more information, visit PVREBA.com or call (322) 221-5414 in Mexico or 1-800-525-1743 Toll Free from the US.