The Palm Cabaret and Bar Puerto Vallarta
"...So Many Great Shows!"
Now in its 22nd year, The Palm Cabaret & Bar originally opened on the south side of Puerto Vallarta as a Cafe that served great burgers. Entertainers who were visiting on vacation would pop in and do a number or two. Before long, artists from all over were doing everything from disco to drag and beyond. Eventually, a show schedule was organized and many entertainers returned year after year… and so did the audiences.
Today, The Palm Cabaret and Bar seeks out only the best in cabaret entertainment and features artists from Mexico, Argentina, the USA and Canada in their air conditioned, newly renovated, intimate cabaret space that seats 90 comfortably in plush salon style chairs and padded, roomy bar stools.
Though The Palm no longer serves food, the friendly wait staff usually brings you a bowl of fresh popcorn to go along with the creative cocktails and non-alcoholic drinks they serve prior to and during the shows. (A two drink minimum per show is requested.)
The Palm Cabaret and Bar has been entertaining Puerto Vallarta audiences for years, and the 2021-2022 season will be no exception. This year's line-up includes some of PV's favorite acts, along with an eclectic mix of professional shows presented by entertainers from around the world.
If you are a fan of live entertainment, The Palm has it all… top-notch Cabaret/Night Club acts, great lighting and sound, and an attentive and committed staff. While you are here in Puerto Vallarta, be sure to spend an evening (or two!) with this extremely talented and creative bunch of people that work hard to provide everyone with an original and satisfying evening of entertainment.
Season 22 brings back many of your favorite entertainers along with new talent. Expect to see UsTwo (Danny & Noemi), Kim Kuzma, Miss Conception, Brandon & James, Dueling Drag Divas, Sutton Lee Seymour, Maru Prado Conti, Tonny Kenneth, Chris Lopez, Roy Gomez Cruz, Kami Desilets, Edie (Las Vegas showgirl), Boys on Fire, The Boy Band, Meghan Murphy, Matteo Erdocia and more! Mega Hit shows like The Royals, I Want It All, and This is Gaga are also back by popular demand!
---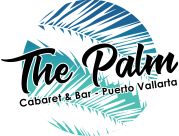 The Palm Cabaret and Bar continues to practice safety measures to protect your health. For your safety, the venue has added ventilation, social distancing, masks and reduced capacity. This means you can feel comfortable while enjoying all of the great performances at The Palm.
The Palm is located at 508 Olas Altas in the heart of the Puerto Vallarta Romantic Zone. Tickets to all shows can be purchased at the venue's box office, which opens daily at 10 am, or online at ThePalmCabaret.com.
For more information, call (322) 222-0200, or follow The Palm Cabaret and Bar PVR on Facebook.