Lynn Rogers, Ordained Interfaith Chaplain
Ceremonies to Honor Life Passages and Transitions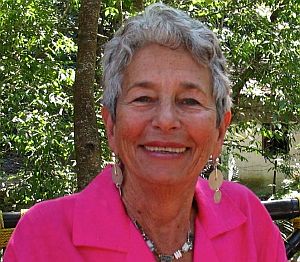 As a nondenominational chaplain, Lynn Rogers considers it a privilege to create ceremonies, celebrations and rituals that acknowledge important events in the history of a life, a family or a relationship. A life passage is anything that feels important, including:
• Memorial services / Celebrations of Life
• Weddings / Commitments / Vow Renewals
• Baby Blessings and Welcoming Ceremonies
• Significant Birthdays
• Divorce
• Retirement
• House Warmings
• … and more
Lynn is highly skilled at asking the questions that evoke the deeper meanings in life events and tease out what's important to you. Then she creates a ritual that has personal significance for you and your family or community.
With her background as a psychotherapist and life coach, Lynn understands how different people respond to life changes and how those events affect family dynamics and interactions. And as a professional storyteller, she is fascinated with the stories that come from both individual and family perspectives, and has explored the many ways we navigate life's journey and how we celebrate the milestones.
For those who find comfort in the established practices of their religious tradition, it sometimes feels right to complement those familiar rituals with a more personal ceremony in a different context.
For more information, contact Lynn in Puerto Vallarta, Mexico at (322) 221-6258 (landline) or 044-322-151-3639 (PV cell). From the U.S. call (415) 456-0745, email her at LR(at)LynnRogers.com or visit her website at InterfaithChaplain.com.
•  C L I E N T S '  C O M M E N T S  •
"Thank you, Lynn, for relieving me of the burden of organizing a memorial service for my husband. Your support allowed me to stay in my grief and not have to focus on planning an event. You led a meaningful gathering that provided me – and our friends – an opportunity to express our feelings, share memories, and grieve our loss together. I don't know what I would have done without you." – J.M.
---
"We were so happy with the baby welcoming ceremony. We especially loved the ritual that invited our friends to offer their wishes and blessings. It was just as moving, but so different from the baptism in the church. Hope to have another in a year or two!" – A.F.
---
"Thank you, thank you, thank you! When the best man was stuck in traffic and my grandmother wandered off … well, you reminded us that, in the end, we would be married and in the presence of those who love us. On our honeymoon we laughed at the 'problems' and have wonderful stories to tell about that amazing day." – L & S