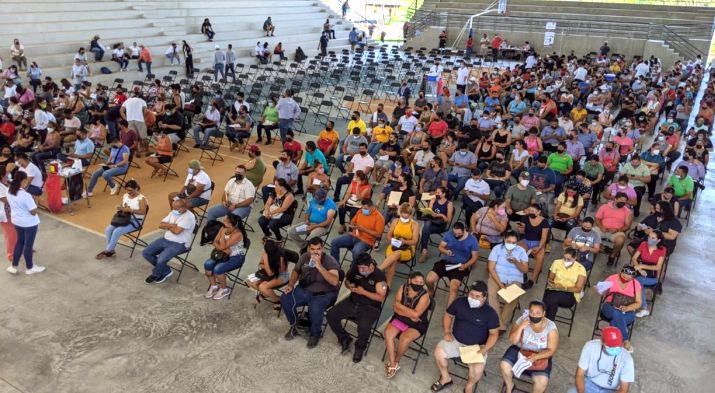 Puerto Vallarta, Jalisco, Mexico – Between Tuesday, September 21 and Friday, September 24, second doses of the AstraZeneca Covid-19 vaccine will be applied to people ages 30-39 in Puerto Vallarta. People ages 40 and up, who for some reason did not get their second dose of AstraZeneca when it was their turn are also eligible to be vaccinated at this time.
The vaccines will be applied at the La Lija Sports Unit and in the Naval Hospital between 9 in the morning and 5 in the afternoon. Be sure to bring a new copy of the registration form, proof of your first vaccine, and official ID with you.
The La Lija Sports Unit is located at Pablo Franco #1000, Col. Lomas del Coapinole. (Click HERE for Google map.)
The Puerto Vallarta Naval Hospital is located at Blvd. Francisco Medina Ascencio #280 in the North Hotel Zone. (Click HERE for Google map.)
At the same time, second doses of the Sinovac vaccine will be applied to those 18-29 years of age, since there are thousands of people in this age range who, for whatever reason, did not get their second shot last month.
It is important to point out that only SECOND DOSES will be given at this time, and that the laggards who have not yet been vaccinated will have to wait until there is a vaccine clinic set aside for them.
It is also important to clarify that those who have been infected with Covid-19 must wait at least one month before the vaccine can be applied.
Sources: jalisco.gob.mx • Vallarta Independiente