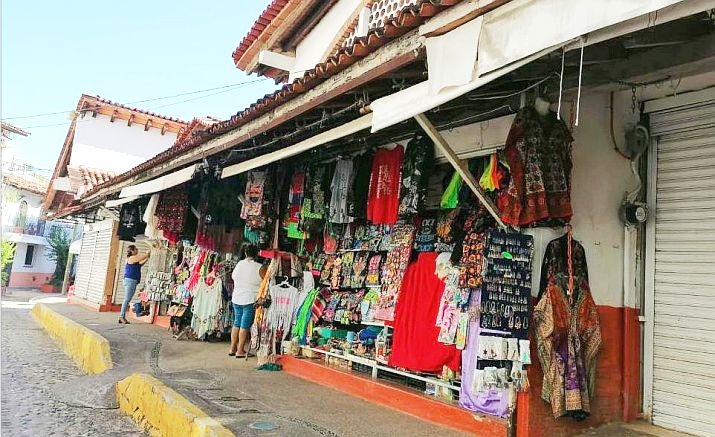 Puerto Vallarta, Mexico – On Wednesday, September 29, Josefina Ibarría, Head of Municipal Markets in Puerto Vallarta, announced that 45 of the Mercado Río Cuale merchants who are currently selling their wares in Hidalgo Park have been authorized to return to work in their locales on the municipal market's premises.
However, the municipal official stressed that only those whose shops are on the outside of the market building are being allowed to return to their spaces, since most of the interior is not yet inhabitable. A corridor on Agustín Rodríguez Street has also been authorized to reopen.
"There are approximately 45 vendors who have to return to their locales at the market in order to make space at Parque Hidalgo for those who cannot return until Civil Protection authorizes the reopening of other parts of the municipal market building," Josefina Ibarría said.
Four locales located on the building's upper floor have also been authorized to reopen.
"Those who are in Parque Hidalgo whose locales have been cleared for reopening are returning to the market so the spaces at the park that they are currently occupying can be made available to those who still cannot open," the municipal official explained.
She indicated that the market tenants whose spaces have been released have been notified, so they can return to their locales and start putting them back in order. Reopening these shops will send the message that the Mercado del Río Cuale in Puerto Vallarta is still alive.
Upon the return of the first 45 merchants, there will be stores open for clothing, handicrafts, food and drinks, as well as silver.
Source: Tribuna de la Bahía