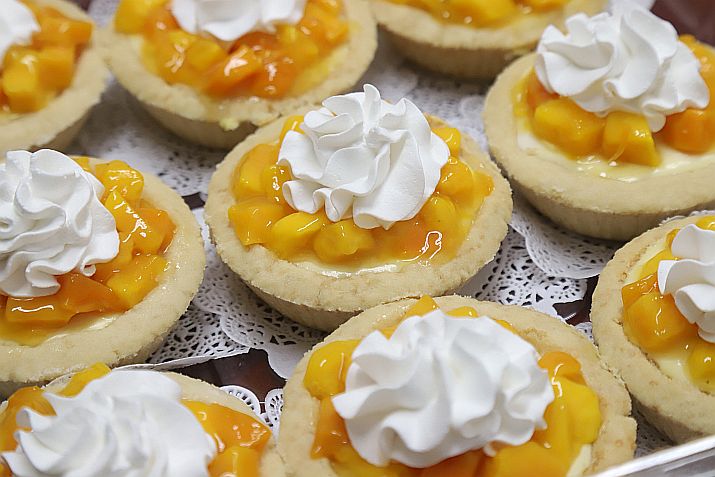 Puerto Vallarta, Mexico – Join the Puerto Vallarta – Highland Park Sister Cities Committee at Lazaro Cardenas Park on Saturday, July 15 from 1:00 to 10:00 pm, as they raise money to build a house of culture in Ixtapa with the juiciest event: the 5th Puerto Vallarta Mango Festival.
Come out and celebrate the sweetest produce of the summer – mangos! – while enjoying delicious dishes and drinks made with the 'King of Tropical Fruit,' provided by local restaurants.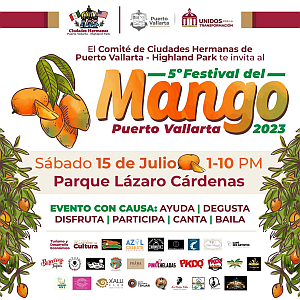 At a press conference, Paula Jiménez, president of the Puerto Vallarta-Highland Park sister cities committee, reported that 18 Puerto Vallarta restaurants will offer various dishes, desserts and drinks made from mangos, a fruit that is widely produced in this region and that is a favorite among the people of Vallarta.
Participating restaurants will be donating 120 of these fruity delights to raise funds for the construction of a house of culture on land donated by the ejido in Ixtapa. The house of culture in Ixtapa will be a green project which they hope to start building in the Los Llanitos neighborhood before the end of this year.
Once constructed, the Puerto Vallarta and Highland Park sister cities' house of culture will have various workshops and spaces for the dissemination of the culture of both destinations.
The director of Tourism, Cristian Preciado, stressed that in addition to being an event with a cause, the 5th Puerto Vallarta Mango Festival will have the participation of Puerto Vallarta restaurants, which translates into an important promotion for this popular tourist destination. In previous editions the Mango Festival has attracted around a thousand attendees and organizers hope to exceed that figure this year.
Make plans now to come out to Lázaro Cárdenas Park, also known as the 'Parque de los Azulejos', on Saturday, July 15, from 1:00 to 10:00 pm. The 5th Puerto Vallarta Mango Festival will feature a wide variety of dishes made with this fruit, among which are starters, main courses and desserts, for the enjoyment of attendees. There will also be awards for the best dish, drink and dessert made with mango. Entrance is free.