A Mexico-phile from Way Back
...a profile of food, wine & travel writer, Ed Schwartz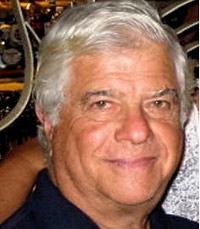 Ed Schwartz and his wife, Bambi, are Mexico-philes from way back, having visited Mexico over 40 times before buying a house in Sayulita in 2007. They spend about half the year in Sayulita and half at their home in Inverness, in West Marin, California.


Ed had a wine communications firm with top Napa Valley clients for years and also is a wine and spirits writer for many publications in the United States and Mexico. Now, he is refining his taste for tequila, working with local spirits expert Gabbi Villarrubia and Mark Alberto Holt, recently dubbed "The Ace of Agave", owner of the excellent, and soon-to-be-world famous SFT Tequila Bar in Sayulita.


Ed and Bambi also collect various forms of Mexican art, including fine folk art, paintings and silver from the famous factory founded by William Spratling in Taxco in the 1930s. He has written extensively about Mexican silver and the great silversmiths of Taxco.


If you have a suggestion for a future profile, email us at Profiles@BanderasNews.com