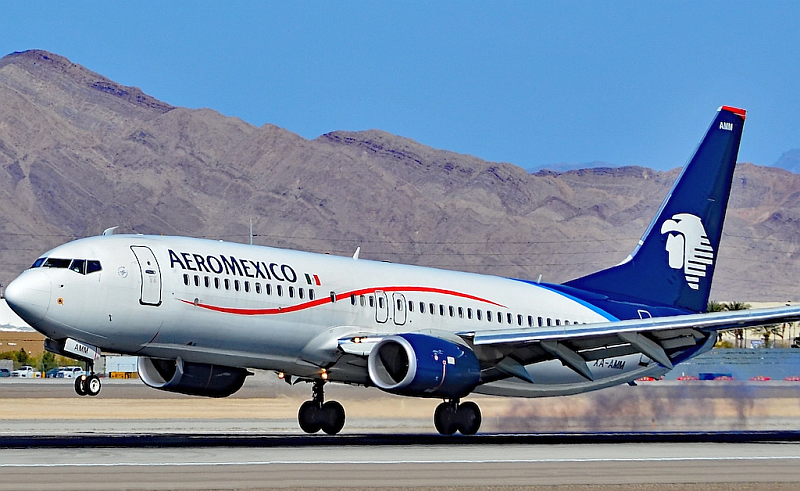 Mexico City – Mexican and US authorities on Tuesday granted Aeromexico the necessary authorizations to initiate direct flights from Felipe Angeles International Airport (AIFA) to George Bush Intercontinental Airport in Houston, Texas.
Starting on May 1, 2023, Aeromexico will offer daily flights from Mexico City's new airport to Houston, employing its Aeromexico Connect Embraer E190 fleet. Tickets will be available for sale through the airline's official channels in the coming days.
Aeromexico currently operates 18 weekly services from Mexico City International Airport to Houston. After launching the new route, it will be able to offer 25 weekly flights, increasing connectivity between the two countries.
Aeromexico's newest route will be an enormous boost for the Felipe Ángeles International Airport. This airport, inaugurated in March 2022, only has four international routes at the moment, operated by four carriers. Arajet flies to Santo Domingo, Conviasa to Caracas, Copa Airlines to Panama City, and Viva Aerobus to Havana. Aeromexico would be the first airline to connect to the United States.
Houston will be Aeromexico's ninth destination from the Felipe Ángeles Airport. The airline also flies to Acapulco, Cancún, Guadalajara, Monterrey, Mérida, Oaxaca, Puerto Vallarta, and Veracruz. It is the carrier with the most capacity at the new hub in Mexico City, offering 105 weekly flights as of January 2023.
With the addition of this new route, Aeromexico reaffirms its commitment to expand its network between Mexico and the United States with 22 routes, the best fleet, unrivaled service, and the highest safety standards in the Mexican airline industry.