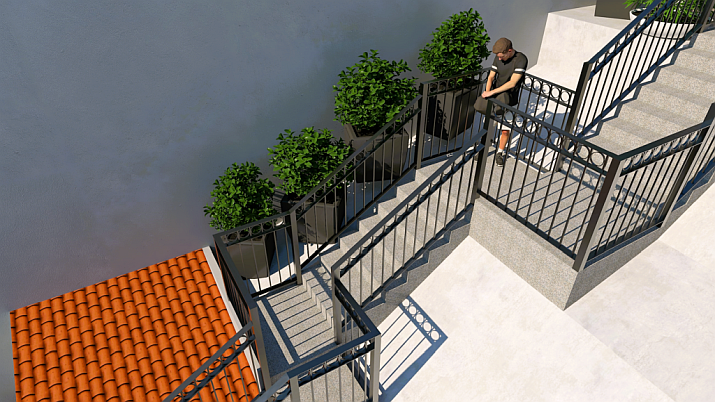 Puerto Vallarta, Mexico – There are some very nice hotels and condos up in the foothills above Puerto Vallarta's Romantic Zone, along the Mismaloya Highway. Various sets of stairs lead up and down the hills – saving a ton of walking time as compared to sticking to the streets.
The Abedul Stairs, which begin where Abedul Street dead-ends and go down (or up) the cliff until Abedul Street resumes, have become the primary route for pedestrians traveling from upper Amapas, Conchas Chinas and the highway down to their favorite Zona Romántica restaurants and beach clubs.
But, over the past few months, the stairs, railings, and lighting have deteriorated, and the stairs have become a hub for drug sales and other dubious criminal activity.
The Amapas Neighborhood Association (ANA), one of the most active associations in the city with over 350 members, has taken on the challenge of reconstructing this frequently used stairway that draws hundreds of people daily.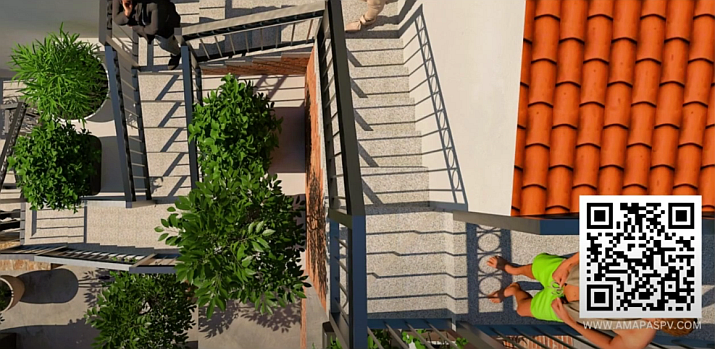 They are currently raising funds to improve the safety and security of the Abedul stairway, with the following three priorities:
Railings will be installed for the entire length of the stairway.
The stairway treads will be improved.
Lighting of the complete stairway will be improved.
This is ANA's most ambitious project yet and will cost $50,000 USD – nearly $1 million pesos. Generous donors have already committed matching contributions, and ANA asks for your help in achieving this daunting, yet achievable, fundraising objective.
Please visit the ANA website at amapaspv.com to contribute today. There, they will provide several updates on the project, which they anticipate will be finished this summer. Donations of any size will help get this project completed before the rainy season begins in Puerto Vallarta.
ANA thanks you in advance for supporting this important community project. Together, we can enhance the safety and accessibility of our community.
For more information watch this short, but informative, video on YouTube.

The Amapas Neighborhood Association is the official association of residents and business owners in the Colonia Amapas area of Puerto Vallarta. A volunteer and not-for-profit association with over 350 members, the ANA was founded in 2002 to improve the quality of life in Amapas. They work to keep our neighborhood safe, beautiful, desirable and welcoming to tourists and residents from all countries and walks of life. ANA is also the official "Junta Vecinal" or neighborhood council for Amapas, the legal representative of the neighborhood to the city government. Learn more at AmapasPV.com.