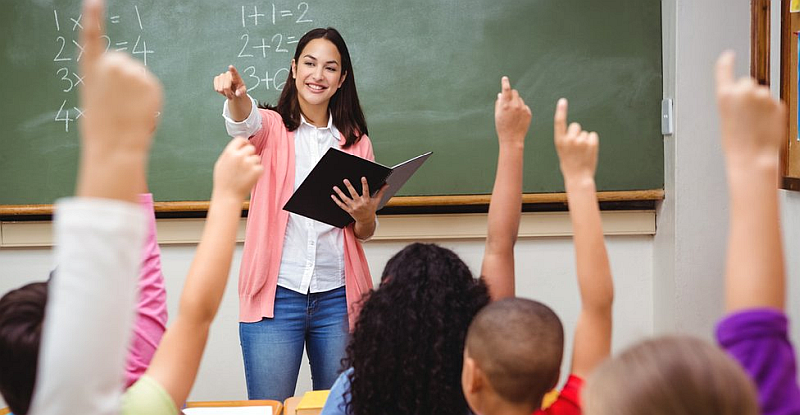 Mexico City – In Commemoration of Teacher's Day (Día del Maestro), on Monday, May 15, 2023, President Andrés Manuel López Obrador announced an 8.2% increase in the salary of teachers and other workers in the education sector, an increase that, he pointed out, will be retroactive from January 2023.
"Retroactively, that is, from last January, an 8.2% increase will be applied to the salary of teachers and all those who work in the education sector," he reported.
He also proclaimed that the minimum salary for teachers will be 16,000 pesos per month, which is the average annual wage currently earned by workers enrolled in Social Security.
During his press conference, he mentioned that this increase in teachers' salaries will mean adding an extra 42 billion pesos to the budget for the education sector.
The president also promised that before the end of his six-year term he would increase the amount of pensions so that primary and secondary teachers have access to a dignified retirement.
"This decision, and the increase in salary in general, will imply that we allocate an additional 42 billion pesos to the budget, to strengthen public education in our country, it is not an expense, it is an investment," he commented.
Delfina Gómez, the former head of the Ministry of Public Education, thanked the federal government for making the effort and making the necessary adjustments to be able to grant the salary increases.
"A raise is coming for our teachers, a very important and very essential raise. It is the product of a great effort that the government makes, it is the product of the austerity that the government makes," she said.
According to the estimates presented by the Ministry of Finance, the current salaries of teachers in Mexico range from 7,500 to 20,000 pesos on average. The Treasury Secretary explained that the policy will serve to increase the salary of 1,181,351 teachers this year.