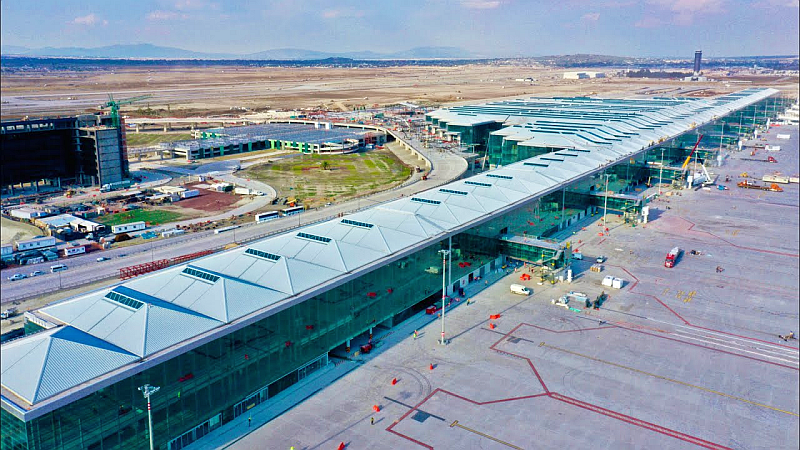 Mexico City – President Andrés Manuel López Obrador (AMLO) is asking U.S. President Joe Biden to land Air Force One at the new Felipe Ángeles International Airport (AIFA), which is farther from the center of Mexico City, when he visits later this month – saying that it would not be a logistical issue but a political one.
The unusual request sets up a potentially awkward start to the visit and would require Biden's motorcade to add time to its commute when the U.S. president arrives January 9 for talks with López Obrador and Canadian Prime Minister Justin Trudeau.
Both Biden and Trudeau will travel to Mexico City to participate in the North American Leaders Summit that will take place January 9 & 10 at the National Palace where, in addition to bilateral meetings, a trilateral meeting will be held to analyze issues of interest for development and prosperity in the region.
López Obrador acknowledged that the request for Air Force One to land at the new airport is not a logistical issue but a political one because otherwise the opposition would take the opportunity to criticize him.
"I am taking the opportunity to tell [Biden] that out of friendship, out of diplomacy, we ask him that his plane land at the AIFA," the 69-year-old Mexican president said during his December 28 morning press conference.
AMLO said Trudeau had already agreed to land at the more distant airport, which opened in March, and said he was presenting his request for Biden to the US Embassy, according to Mexico City's Excélsior newspaper.
The new airport is about thirty miles north of Mexico City's National Palace, where the summit of N. American leaders will take place, and traffic can mean the drive can take more than an hour.
The more convenient Mexico City International Airport, which has serviced the capital since 1931, is about five miles from the Mexican version of the White House.
Biden's visit to Mexico will be his first international trip in the Western Hemisphere since taking office on January 20, 2021.