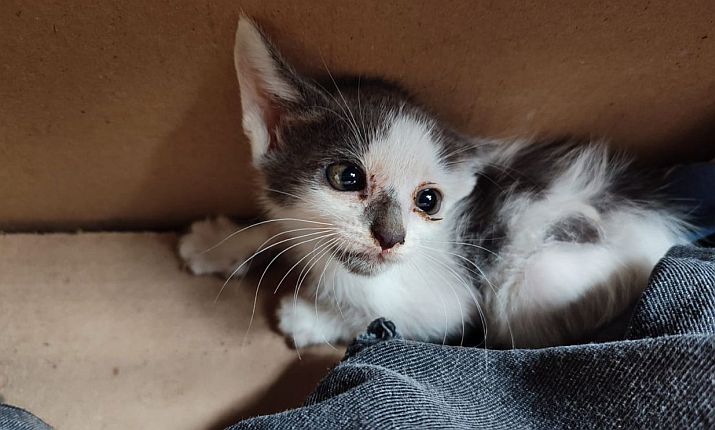 Puerto Vallarta, Mexico – Puerto Vallarta is home to countless animals that face dire situations, including abandonment, abuse, and neglect. Fortunately, there are a number of animal welfare charity organizations in the Banderas Bay area. Here, we tell you about Angelícat, a suburban refuge for kittens and cats in need of shelter and a new home.
Angelícat is a suburban refuge for kittens and cats in need of shelter and a new home. The founder, Angelíca, and her volunteers and helpers have saved over a 1000 cats in the past 12 years. AngelíCAT finds medical care and provides a safe temporary shelter for stray and abandoned cats and tries to find good foster and fur-ever homes for these sweet "meowers".
Approaching 50 felines reside in this converted two-bedroom apartment unit with a small cat-secure outdoor space. There are beds and boxes and platforms as well as quarantine cages and spaces. While it probably feels like heaven to these "gatitos" compared to the dangerous streets just beyond these walls, the space is limited and even at its best, the shelter cannot not compare with the experience of a cat being a member of loving family.
That is the goal for each kitten and cat coming to this shelter! AngelíCat has a good reputation for getting cats into loving homes. In a recent interview, Angelíca explained her effective process that starts with strong social media presence. "I find the houses as they write to me on my page that they want to adopt, I ask several questions before giving information."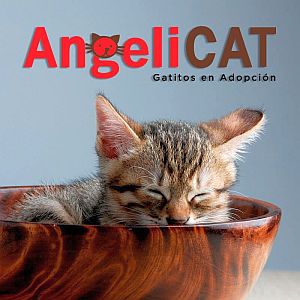 Why is there an AngelíCat?
Angelíca: "I decided to have a cat shelter because of the need I saw in the animal control center at that time [13 years ago] and more than anything the way they had them. The poor cats lived in a room full of excrement, without regular water and food.
"Every time it rained, it flooded and the only way [the cats had to protect themselves] from the water was to hang from the windows that had mesh. I couldn't sustain that situation, and I got to work asking for a space to give puppies up for adoption and cats. I was there every Friday for 10 years!
"Since the acceptance of people for adopting was good, I decided to start fostering them in my sister-in-law's house, so I could give them up for adoption on other days and not just the Friday."
Potential Foster and Forever Families Are Cautiously Vetted
"The questions are, for example, 'Do you have more pets? What type of dog or cat?' If they answer that they have had several and the person is young, they [may not be a good adopter] since they have had several that have been with them. Cats live approximately 20 years. I ask questions until I see the best option.
"The questions also [seek to answer] which cat is best for each style of house. For example, a very sociable cat can live in a house with children who are respectful of animals, unlike a cat that is not very sociable and scared. There I try to see that it's a patient person, preferably without young children, and someone who knows about cats. People who have never had cats and don't know anything about them will always be better off with a sociable one.
"Whoever adopts a cat from me always continues to have communication for at least two months. From there a small friendship is born, although not with everyone. The vast majority who have adopted from me come back to adopt a new one or they bring their children to adopt from me.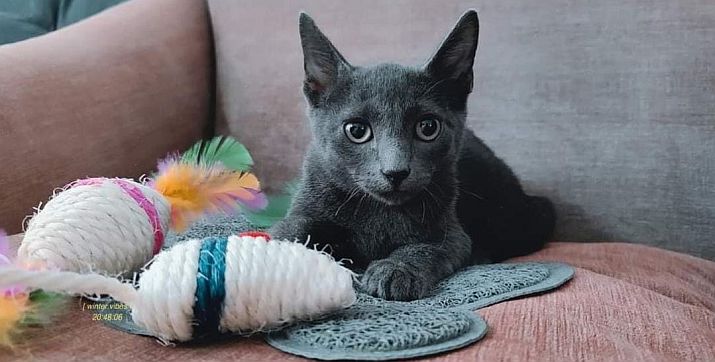 "On one occasion I asked my [Facebook] page [followers] to send photos of the AngelíCats adopted years ago. I was surprised by the many photos of happy cats in their adopted homes. Sometimes people stop me on the street and say, 'do you remember me? I adopted a cat from you 8 or 10 years ago. We still have it.' That news refreshes my soul!
"[Still] this is not an easy task – raising babies, feeling affection for them, and then letting them go for adoption. My job will always be to leave [the cats] in homes where they will be given love and to give them the time they need [here at AngelíCat].
"No cat is euthanized because of age or temperament or because of inadequate space. Sadly, euthanasia is sometimes necessary to end suffering for very sick cats with terminal illnesses."
Indeed, being a rescuer is not an easy task!

With a proven track record of service to the community by making the lives of cats better – and even amazing! – by placing them with loving families, AngelíCat is one of the beneficiaries of Paws and Claws Puerto Vallarta, a registered US 501 (c)(3) charity that financially supports numerous dog and cat rescuers with big hearts, but limited financial means in the greater Puerto Vallarta area. For more information, or to make a donation to this worthy cause, please visit pawsandclawspv.org.