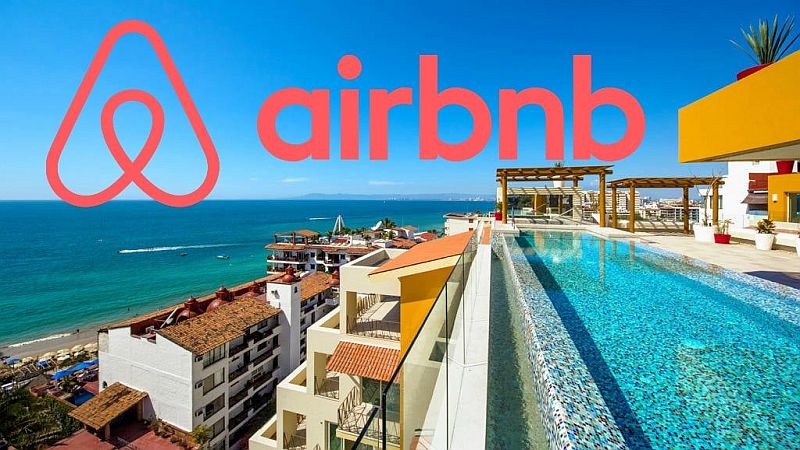 Puerto Vallarta, Mexico – Recently, New York City started enforcing new rules cracking down on short-term rentals, known as Local Law 18. This includes Airbnb, VRBO, and other popular online booking platforms.
The law ramps up regulations for anyone hosting a short-term rental (30 days or less) in NYC. Some of the strict rules demand hosts register their listing with the city, stay on site during each booking, keep the entire apartment or house accessible to guests, limit the number paying guests to no more than two at a time, and keep the condo, apartment or home up to municipal safety codes and other regulatory requirements.
There are penalties for both hosts and booking services who fail to comply with the law's requirements. They can be assessed fines ranging from $1000 to $5000 USD.
Officials at Airbnb have called the move a de-facto ban. It is the latest and potentially most consequential development in the years long feud between big cities and the home-sharing companies. The move is expected to lead to the removal of thousands of listings from the platforms. New York City officials have estimated that as many as 10,000 short-term rentals listed on Airbnb alone at the end of last year were illegal. There's around 40,000 Airbnb rentals listed in the city.
Around the world, countries are cracking down on Airbnb and other online booking sites. Vienna, Paris, Berlin, Barcelona, Sydney, Tokyo, Montreal, Vancouver, all of Italy and Portugal and even the Malaysian island of Penang are restricting the short-term rental business. In the US Honolulu, Palm Springs, Memphis and San Francisco are also regulating the business.
Puerto Vallarta and the greater Banderas Bay region feature thousands of short term rentals. Many condos are specifically sold to become rental properties. Mexico has not taken steps to curb the short-term stay business.
"Many property owners in Puerto Vallarta, Jalisco, Mexico use online platforms to aid in the costs of operating and owning a short term vacation property," says Tim Longpré, Partner at PVRPV (a local property management and rental company) "However, it is understandable why New York may have introduced this new law. It seems the city is citing housing shortages, the impact on the hotel business, and rising costs in the hospitality industry."
NYC officials received nearly 12,000 complaints regarding illegal short-term rentals from 2017 to 2021. Housing advocates go on to say listing whole apartments or homes on these platforms deprives the city of supply. New York City did a study five years ago and found the more Airbnbs there are in a neighborhood, the higher rents go. "For every 1 percent increase in Airbnb rentals, it was a 1.6 percent increase in long-term rental rates," said Jaime Peters of Maryville University. While that may not sound like much, it adds up over time and that is the problem.
"If Mexico, or Puerto Vallarta, chooses to [limit or] disallow AirBNB or similar platforms, depending on a severity of restrictions, it could actually have a positive outcome," says Tim, "Currently the profits that these global online platforms make do not benefit the local economy. If one could imagine that all rental owners had to use a Mexican-based, or moreover a Puerto Vallarta-based rental agency, it would greatly have a positive outcome for the employees, their families and the local economy. With a 100+ employees, the money our team members make is spent here," he added.
Owner of Puerto Vallarta Hotel Mercurio Paul Crist says it's more than just pushing out long term residents because the rents have increased exponentially. "Every city has its unique laws surrounding occupancy and rental rules in residentially zoned properties and those laws and regulations were put in place over decades in response to issues of public interest, such as safety, hygiene, liability and public order" says Paul. "Cities have rules and taxes for the hotel industry for the same reasons. Governments are almost always much slower to respond to technology and market innovations and the development of the online short-term rental platforms has been no exception. It's long overdue for city governments to deal with the negative externalities this industry has created."
According to Inside Airbnb, Mexico City has just over 25,000 listings and 65 percent of those are for the entire unit. They do not have statistics for Puerto Vallarta. With continued enormous growth in Banderas Bay the pains of gentrification will be felt by most of the population. It remains to be seen what, if anything, is done to appease the national population and short term vacation rental owners.
Sources: USA Today • The Guardian • New York City Comptroller report • doorloop