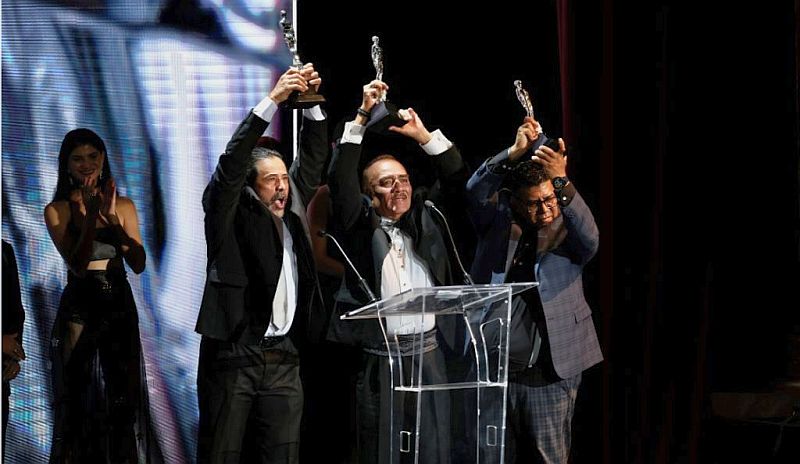 Guadalajara, Jalisco, Mexico – The 65th Ariel Awards ceremony, held in Guadalajara last weekend, marked a historic milestone in Mexican cinema. The Ariel Awards, also known as "Premios Ariel," are prestigious honors given to outstanding contributors in the Mexican film industry. This year's event was particularly special because it was the first time the ceremony took place outside of Mexico City.
Governor Enrique Alfaro Ramírez of Jalisco attended the ceremony, highlighting its importance. He spoke about the significance of the Ariel Awards and their role in the Mexican film industry. He also emphasized the commitment of the state of Jalisco to support local and national talent in the film industry.
The governor mentioned "Filma Jalisco," a comprehensive public policy initiative aimed at boosting the film industry. This program provides various incentives, including the "Cash Rebate" program and the Filma Academy, which fosters talent development. There's also a centralized office to streamline film-related processes and a focus on organizing and attracting national and international events, such as the Ariel Awards.
Governor Alfaro expressed his satisfaction at hosting such a significant event, especially considering recent budget cuts affecting cultural initiatives. He sees it as an opportunity to strengthen Jalisco's position as a leading hub for audiovisual production in Latin America. He believes that expanding the program's budget will encourage more film productions to choose Jalisco as their filming location.
Bringing the Ariel Awards to Guadalajara signifies unity in Mexican cinema. It shows that the industry is not limited to Mexico City but thrives throughout the country. This event was a celebration of Mexican cinema and the talent within it, both established professionals and emerging artists.
The ceremony recognized a total of 139 films, including 73 feature-length films and 66 short films, competing in 24 categories. Highlights included the nomination and victory of Jalisco native Samuel Kishi Leopo for Best Animated Short, "El año del radio," and Kenya Márquez's nomination for Best Fiction Short, "Aire." These achievements showcase the flourishing talent within Jalisco's film community.