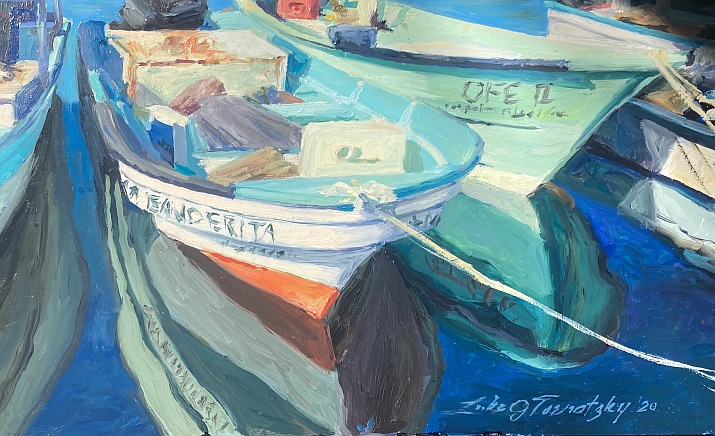 Nuevo Vallarta, Nayarit – The Vallarta Yacht Club invites everyone to come out on Saturday, April 1 from 5-8 pm to enjoy an evening with artist Luke J. Tornatzky. You'll enjoy a cocktail and appetizer reception, have a chance to buy or bid on art, and meet the artist, who will be drawing charcoal portraits on site – all for just $250 Pesos.
About the Artist:
Since 1990, Luke J. Tornatzky has been following his dream as a full time painter, and his work is shown in major galleries in Seattle and Port Townsend, Washington, USA. In 2017, Luke decided to pursue his love of sailing. That brought him to Mexico to live on a boat 6 months of the year. Since then, he has adapted his already famous Pacific rowboat images to painting Mexico's boats and rich culture. His painting process is "alla prima," a wet-on-wet technique.
Luke is a skilled Seaman, and when not painting, you will find him teaching sailing or being a Sailboat Delivery Captain. Contact Luke for art sales or commissions at lukejtornatzky(at)gmail.com, or 509-861-8180 (phone or WhatsApp).
Tickets to his April 1st Art Exhibition and Sale are limited. Get yours in advance at Vallarta Yacht Club, or by calling Leslie at 322-274-9842 to reserve. You may text or use WhatsApp but, please, no voicemails. Some tickets will be available at the door on the day of the event.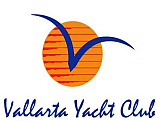 Located in the Paradise Village Marina at Paseo de los Cocoteros No. 001, Interior 20 in Nuevo Vallarta, the Vallarta Yacht Club is a non-profit membership organization known for its contributions to yachting within the Banderas Bay region. For more information, please visit vallartayachtclub.org, follow the VYC on Facebook, or call (322) 297-2222.