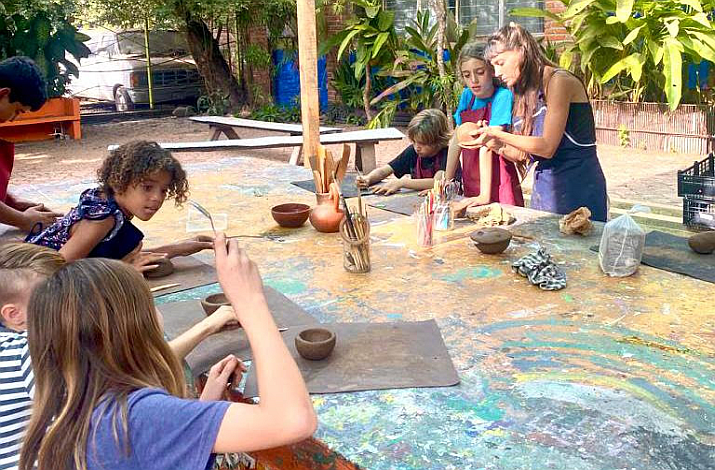 San Pancho, Nayarit, Mexico – Entreamigos began in 2006 on a kitchen table in the middle of a San Pancho street. Today, housed in a giant warehouse recognized as a model sustainable facility, it is an active community center with classes and workshops, a scholarship program, a bilingual library for children and adults, a computer center, an extensive recycling program, a gift store and the Recicla thrift shop.
Here's the latest news from Entreamigos:
First Artist Corner of 2023!
This Friday is our first Artist Corner of the new year! Come experience an exhibition "designed to serve the messengers of the tribes of the elements" on January 20 from 7-9 pm in the Entreamigos library. There will be teepees, each representative of an element – water, earth, fire and air – along with paintings, cushions, and textiles. We would love your support of our local artists – and Entreamigos!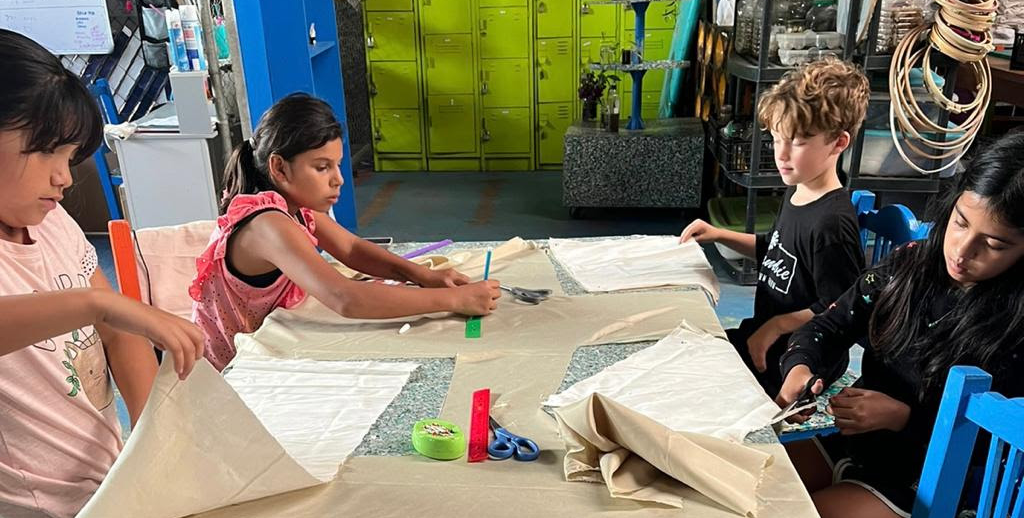 Children's Art Classes in Full Swing!
Magic is happening at Entreamigos as we begin the art classes for our 16th Annual Children's Art Festival. It's so fun to see the children's creative spirits come to life! There are classes from ceramics to collage, painting, puppets, carpentry, macrame and more. A total of 84 children are enrolled in classes and having a blast! 14 local artists have been volunteering their time working on some really special projects, and we can't wait to share them with you at our 16th Annual Children's Art Festival, February 16th at 5 pm.

16th Annual Children's Art Festival
We are so excited to announce the details for this year's Children's Art Festival. You are invited to an evening that is sure to be a lovely celebration of the children's art creations and displays by local artists. There will be catering by four fabulous restaurants we all know and love: Limbo, Su Pancha Madre, The Cerveceria, and Dough Joe.
This event will also be the closing of our online auction, with a few bonus items available to bid on in person. Look for the kick off of the online auction on January 30th. This year we have epic deals on vacation rentals, local shops, restaurants, art and more! Get ready to bid!!
This year, the entrance fee is a voluntary donation, but an online reservation is required, using the button below. This event is a no-brainer!
This is your chance to gather in community, check out some amazing art, and snack on delicious bites to eat! Click HERE to register and reserve your spot now!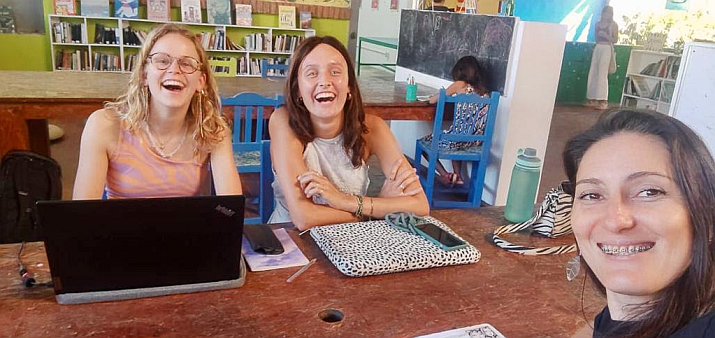 Thank You Volunteers!
We would like to take a moment to give a HUGE thank our amazing volunteers Femke Hoekstra & Nicole van Lente for coming to work with Entreamigos. They currently attend the University of Twente in the Netherlands and have been working for the past 8 weeks, researching about recycling plastics and reporting on their findings. The research is related to one of the Sustainable Development Goals of the United Nations and they were interested with helping Entreamigos increase plastic recycling. It was a pleasure to host them and receive their feedback with exciting ideas on how we can move forward with our recycling program, especially around the reuse of plastics. We wish you all the best and we'll miss you both! Bien viaje Femke and Nicole!
Support Entreamigos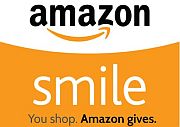 If you would like support this important work, you can make a secure donation via credit card or PayPal, by clicking HERE.
You can also go to smile.amazon.com and enter Entreamigos as your beneficiary organization. Entreamigos receives .5% of the price of your purchase at no additional cost to you! Easy way to help!
Thank you for making a difference in the lives of the children and families of San Pancho!

Located at Av. Tercer Mundo No. 12 in San Francisco, Nayarit, Mexico, Entreamigos is an active community center whose primary focus is to increase educational opportunities for the children of San Pancho. To achieve these goals Entreamigos runs an art collective non-profit store, a library, a computer center and a collection of educational and community based workshops and initiatives. Entreamigos is entirely funded by donations and almost completely run by volunteers. To learn more about our programs and activities please visit entreamigos.org.mx.