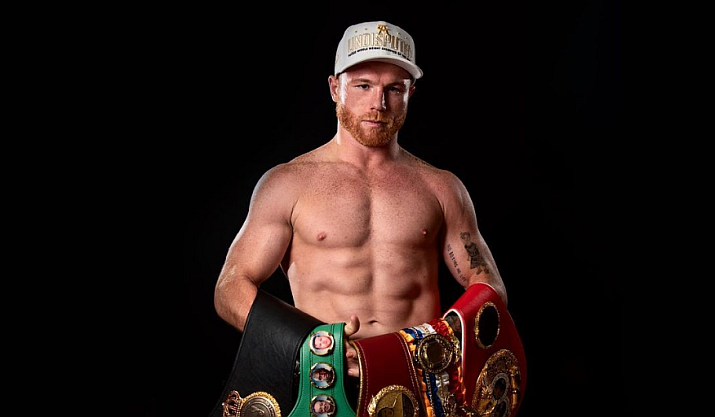 Guadalajara, Jalisco, Mexico – Saúl 'El Canelo' Álvarez, one of the best boxers in history, will return to his homeland for a historic fight against John Ryder for the middleweight championship. The fight, scheduled for May 6 at the Akron Stadium, will be one of the highlights in the celebration of the 200th anniversary of Jalisco's sovereignty.
"Canelo," who has been a champion in four different divisions and is currently the undisputed super middleweight champion, will be fighting in his hometown of Guadalajara for the first time since 2011. On March 5 of that year, Canelo defeated Matthew Hatton and was proclaimed Super Welterweight World Champion for the first time.
Months later, on June 18, he made the first defense of his crown and decided to do it on his land. The VFG Arena was the scene where he defeated Ryan Rhodes by technical KO in the twelfth round. Since then he has not fought in Guadalajara.
"I am ready to return home and defend my titles, in the place where I was born, where my story was born and with the people who have always supported me. I am going to fight for Jalisco and celebrate the greatness of our land," commented the Mexican boxer at a press conference from the Akron Stadium in Guadalajara, where the May 6th fight will take place.
Since there are numerous Mexican fans who haven't had the chance to travel to cities such as Las Vegas to watch their idol participate in a fight, Jalisco Governor Enrique Alfaro assured that they will allocate 8,000 tickets to people from Jalisco who are boxing fans and do not have the economic means to purchase a ticket to Canelo's bout against John Ryder.
"I'm very excited to be here, to be with my people, to be able to give to the people who haven't had the opportunity to see me fight," Canelo told the press conference.
It has to be noted that Canelo lowered his financial demands in order to fight in Jalisco. Ticket prices will start at just $350 pesos, and a portion of the profits will be donated to a local non-profit foundation.
"I will also be able to donate a part of [the profits from] this event to a foundation here in Guadalajara," Canelo declared.