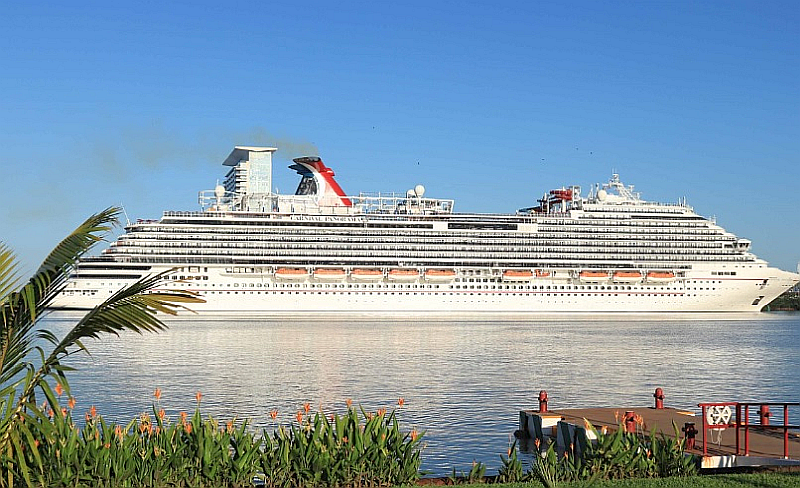 Puerto Vallarta, Mexico – The Carnival Panorama, a 2019-built cruise ship offering trips to the Mexican Riviera, has encountered engine problems for the second time in two years, leading to the cancellation of four scheduled cruises.
On Saturday, November 4, passengers boarded the ship in Long Beach, CA for a seven-day Mexican Riviera excursion, but on Monday, they were informed of an issue affecting the ship's cruising speed. As a result, the vessel was only able to reach Cabo San Lucas before returning to its home port, missing planned stops in Puerto Vallarta and Mazatlán.
This unfortunate setback led to the cancellation of scheduled voyages out of Long Beach on November 11, 18, 26, and December 2. The company, however, remains optimistic about the ship's return for its December 9 departure.
The affected cruises are all Mexican Riviera cruises. The November 11 and December 2 sailings were 5-night cruises to Puerto Vallarta, Mazatlán, and Cabo San Lucas, while the November 18 departure was an 8-night sailing that also included a visit to La Paz. The November 26 departure was to have been a 6-night voyage visiting Cabo San Lucas and Ensenada.
Carnival is providing full refunds for all passengers on the canceled voyages, including pre-purchased shore excursions, onboard purchases such as drink packages, Wi-Fi access, stateroom decorations, bottled water, prepaid gratuities, and more.
While passengers may be left disappointed, Carnival is committed to ensuring the ship's return to service for its December 9 voyage, offering hope to those eager to explore the Mexican Riviera.
In an official statement, Carnival explained, "Unfortunately, The Carnival Panorama will be unable to operate the above voyages, as it is necessary to remove the ship from service to complete the required repairs."
Details about the location for the necessary repairs remain undisclosed, but potential options include dry-docks in Portland, Oregon, and Victoria, Canada, both capable of accommodating a vessel of Carnival Panorama's size.
Despite being only four years old and arriving in Long Beach in 2019, this marks the second time Panorama has faced engine troubles. In August 2021, shortly after resuming service following a 17-month pandemic hiatus, the ship experienced delays on its return to Long Beach.