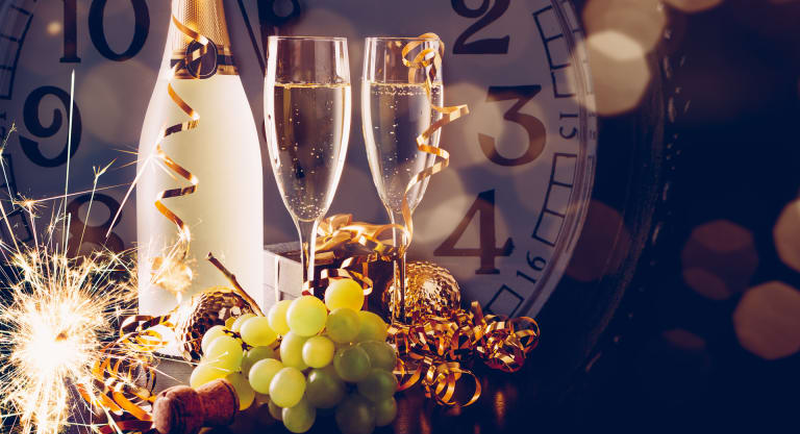 Puerto Vallarta, Mexico – December 31st is the last day of 2022 and many people want to celebrate in a big way. Traditions range from eating 12 grapes at midnight in Mexico and Spain, to burning bonfires of Christmas trees on the street in the Netherlands, to banging bread against the walls and doors of your house to chase out bad luck in Ireland.
Start your own New Year's Eve tradition in Puerto Vallarta, Mexico, at Kaiser Maximilian. The restaurant's prime location, right in the middle of Olas Altas street in the Romantic Zone, along with a special holiday dinner menu, make it the perfect place to ring in 2023 – Vallarta style!
At 8:00 pm, in addition to a front row seat to all of the Olas Altas street party action, you'll enjoy a spectacular New Year's Eve Dinner & Party that includes a five-course dinner, created by Owner Andreas Rupprechter and Executive Chef Juan Carlos Palomer especially for the occasion; New Year's Eve decorations and party favors; a glass of Sparkling Wine and a DJ playing music for dancing – all for just $2300 pesos (approx. $120 USD) per person. Gratuities not included.
Kaiser Maximilian's New Year's Eve Menu
• Spinach pie, spinach, feta cheese, olive oil, crispy fillo, herbs emulsion
• Grilled octopus, chick pea purée, pickled onions, balsamic vinegar gel
• Sea bass, cooked onions, tomato, garlic & potato emulsion, kalamon olives, potato chips and herb oil
• Lamb cutlet, braised shoulder, potato pave, eggplant purée, red bell pepper gel, thyme flavored meat sauce
• Flexible chocolate ganache, nuts, strawberry sorbet, mango gel, meringue
Call 322-223-0760 or 222-5058 for more information and to make your reservations TODAY!
This special evening at Kaiser Maximilian is a truly festive way to welcome 2023, and it's sure to make enjoying the restaurant's fine European-style dining more often one of your New Year's resolutions!

Open Monday-Saturday from 8 am to 11 pm for breakfast, lunch and dinner, Kaiser Maximilian Restaurant & Cafe is located at Olas Altas #38B in the Zona Romántica of Puerto Vallarta. For reservations call (322) 223-0760 or visit KaiserMaximilian.com