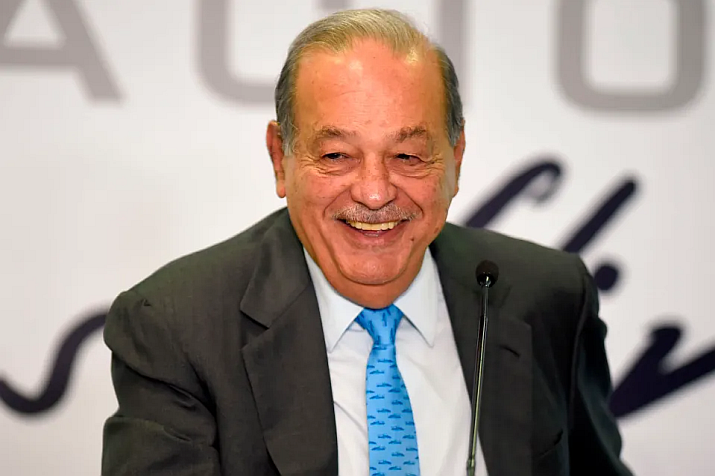 It's been a very prosperous year to be a billionaire, data from the 2022 CEO World list of the wealthiest people in Mexico shows. The country's billionaire ranks swelled by one since last year, to 14 people, while their combined net worth rose to $159.4 billion (up from $136.1 billion).
As of November 12, 2022, Carlos Slim Helu was the wealthiest man in Mexico, with an estimated net worth of 87.1 billion U.S. dollars, followed by German Larrea Mota Velasco (No. 2, with $25.7 billion), Ricardo Salinas Pliego (No. 3, with $10.5 billion); and Alejandro Bailleres Gual (No. 4, with $7.5 billion).
Maria Asuncion Aramburuzabala is the fifth-richest person in Mexico, with a whopping $6.2 billion. Juan Domingo Beckmann Legorreta ranked 6th with a personal wealth of $3.9 billion, followed by Rufino Vigil Gonzalez with $3.4 billion. Antonio Del Valle Ruiz is placed 8th with a net worth of $3.0 billion. Carlos Hank Rhon ($2.9 billion) occupied the 9th position among the top 10 wealthiest people in Mexico.
MEXICO BILLIONAIRES LIST 2022
Carlos Slim Helu & family: $87.1 billion
German Larrea Mota Velasco & family: $25.7 billion
Ricardo Salinas Pliego & family: $10.5 billion
Alejandro Bailleres Gual & Siblings: $7.5 billion
Maria Asuncion Aramburuzabala & family: $6.2 billion
Juan Domingo Beckmann Legorreta & family: $3.9 billion
Rufino Vigil Gonzalez: $3.4 billion
Antonio Del Valle Ruiz & family: $3.0 billion
Carlos Hank Rhon: $2.9 billion
Karen Virginia Beckmann Legoretta: $2.8 billion
Fernando Chico Pardo: $2.1 billion
Roberto Hernandez Ramirez: $1.8 billion
Alfredo Harp Helu & family: $1.3 billion
David Penaloza Alanis: $1.2 billion