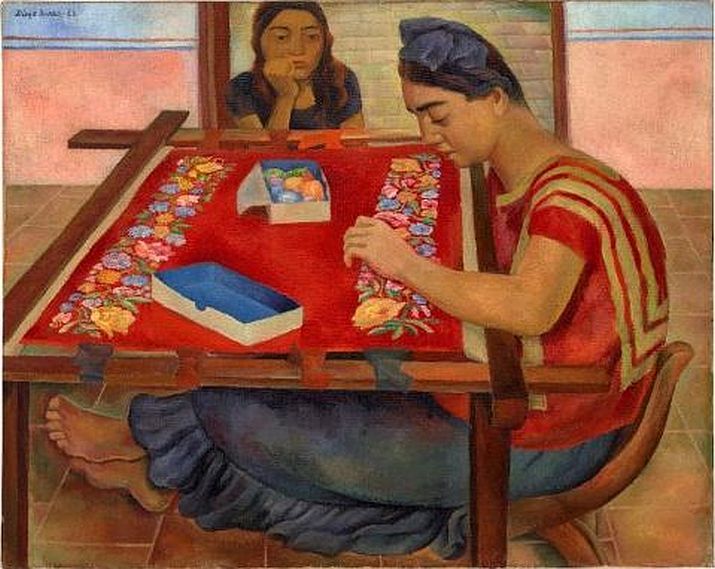 New York – Christie's presents the live sale of Latin American Art on March 11, featuring exceptional paintings, sculptures and drawings from the 19th Century to the present day. From a pristine 19th Century landscape by Eugenio Landesio to a newly rediscovered painting by Diego Rivera, Brazilian modern and contemporary works by Antonio Bandeira, Ibêre Camargo, and Tomie Ohtake; masterworks by Wifredo Lam, Matta, Claudio Bravo, Jesús Rafael Soto, Olga de Amaral, and many others, the sale offers something for every collector.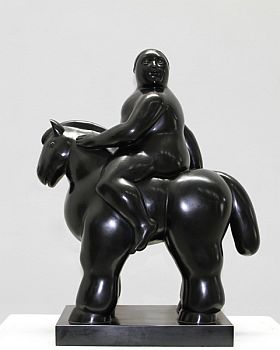 The sale is led by Fernando Botero's monumental bronze sculpture, Man on a Horse (estimate: $2,000,000-3,000,000). Botero first turned to sculpture in 1972, eventually expanding his métier from wood and clay to bronze, the medium in which he has best translated the pillowy volumes of his painting into three dimensions. Man on a Horse renders the serene, statuesque bodies of his paintings in real space, their volumes fully realized in the round. The sale also includes other important examples of Botero's works across mediums spanning the artist's production from 1960s to the present day.
Another highlight of the sale is Diego Rivera's rediscovered masterpiece La bordadora (estimate: $700,000-900,000). Until recently, the whereabouts of the painting were unknown, when it was discovered to have been in the same American family collection since the late 1920s. Known only through a black and white photograph taken shortly after its completion, La bordadora has never been exhibited and will make its public debut at this sale.
The auction will also offer a range of contemporary works from artists including Antonio Bandeira's rediscovered work, Untitled (estimate: $180,000-220,000), Beatriz González's Vermeeriana I (estimate: $120,000-180,000), a rare and emblematic work from the 1960s acquired directly from the artist and making its auction debut, and Roberto Fabelo's triptych, Perrerío (estimate: $200,000-250,000).
About Christie's
Founded in 1766, Christie's is a world-leading art and luxury business. Christie's auctions span more than 80 art and luxury categories, at price points ranging from $200 to over $100 million. In recent years, Christie's has achieved the world record price for an artwork at auction (Leonardo da Vinci's Salvador Mundi, 2017), for a single collection sale (the Collection of Peggy and David Rockefeller, 2018), and for a work by a living artist (Jeff Koons' Rabbit, 2019).