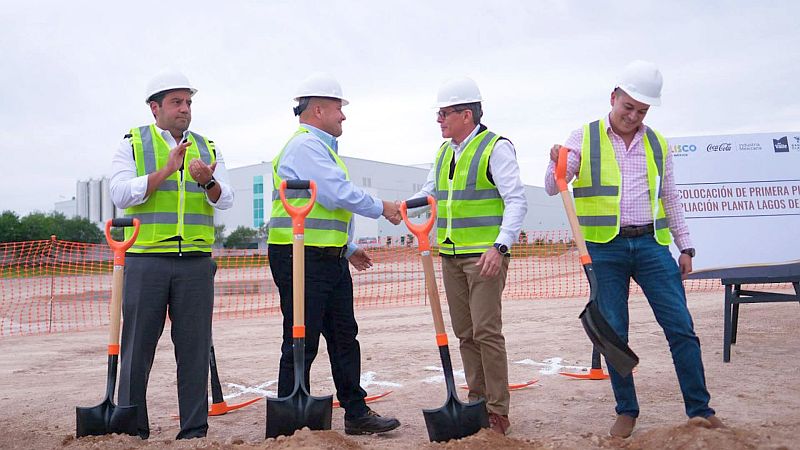 Lagos de Moreno, Jalisco, Mexico – Coca-Cola Mexico is making a big investment of $133 million to expand its production of dairy and juice products in Mexico. They are doing this through their local subsidiary, Jugos del Valle-Santa Clara. This project is being done in partnership with the government of Jalisco, and it has two main goals.
First, they plan to increase the production and distribution of milk by 30% at a dairy plant located in Jalisco. This means more milk will be processed and sent out to stores and homes.
Second, they want to add more types of juice and nectar drinks to their product lineup. Jugos del Valle, which is owned by Coca-Cola, is known for making various fruit-based drinks.
This investment is not just about making more drinks. It's also expected to create jobs. They anticipate that it could lead to the hiring of around 350 people to work directly for the company and an additional 1,200 people on contract.
Some of the money will be spent on improving the technology they use to make these products and providing training for the workers. They also plan to work more closely with local milk producers to ensure they have a good supply of milk.
The factory where these things are happening started with 80 workers and three production lines in 2019. Now, it has grown to have 300 workers and eight production lines. This expansion is seen as a way to not only make more products but also to support the well-being of the region and the country.
Coca-Cola Mexico has been investing in employment, sustainability, and economic and environmental development in the Jalisco region, and this $133 million investment adds to their commitment to the area. The company's focus is not just on producing beverages but also on making a positive impact on the local economy and environment.